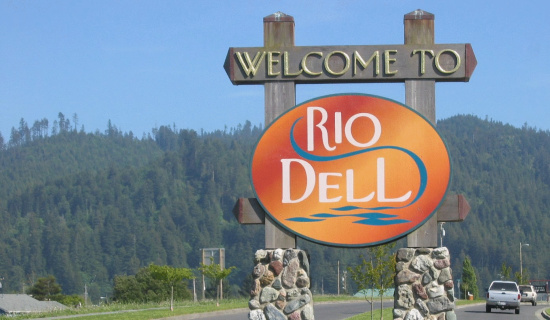 Press release from the City of Rio Dell:
In 1996 voters of the state of California passed Proposition 215, exempting patients and specified caregivers from criminal laws related to medical marijuana. The Proposition did not however create clarity on the many issues surrounding medical marijuana and as a result the California Legislature and Governor enacted the Medical Marijuana Regulation and Safety Act (MMRSA) in September of 2015. The Act provided for a full regulatory framework regarding Medical Marijuana that called for a dual licensing system of State and local government permits for cultivation, manufacturing and dispensing among other activities. MMRSA's clarifications included support for the authority of local governments to regulate land use and levy taxes.

Spearheaded by Councilmember Debra Garnes, the Rio Dell City Council began consideration of MMRSA in December of 2015, with a draft land use ordinance developed by the Planning Commission over four months and five public meetings. The Planning Commission then voted 4‐0 (Member Alice Millington absent – Millington was a supporter of the ordinance) to recommend approval of the Commercial Medical Marijuana Land Use Ordinance (CMMLUO) to the full Council. In total, the City Council considered the topic over nine public meetings and drafted a binding tax measure that would have been proposed to the voters of Rio Dell for the November 8th general election.

The full CMMLUO came to the City Council for action on the evening of June 21, 2016. A motion to approve an amended version of the ordinance was made, which included limiting cultivation to a few parcels on the Dinsmore – Rio Vista Plateau and Eel River Sawmill Annexation area in addition to limiting the number of dispensaries to three within the City limits. The motion to approve the amended ordinance failed by a 3‐2 vote with Councilmembers Thompson, Marks and Mayor Wilson dissenting and Councilmembers Garnes and Johnson voting to approve the ordinance.

Under existing Rio Dell Municipal Code Section 17.30.190 residents of Rio Dell are allowed up to 50 square feet of indoor growing of marijuana for individual medical purposes. This section of code remains active.