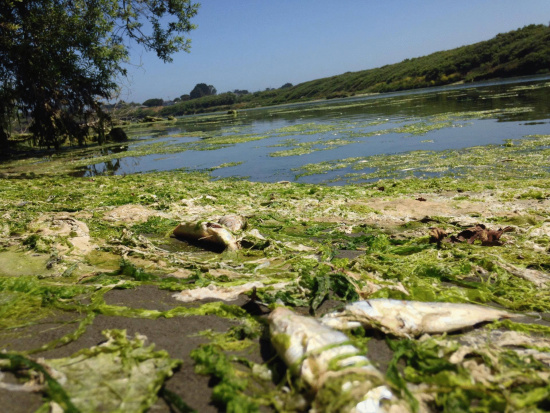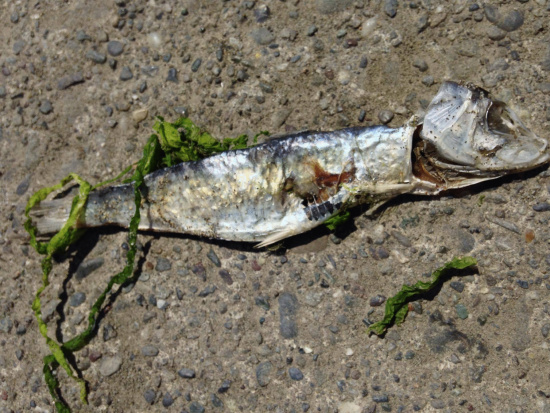 Over the past several days, people walking or kayaking near the mouth of the Mad River have noticed a disturbing sight: hundreds if not thousands of dead fish lining the riverbanks and floating on the water's surface, suspended in algae.
With our region's history of toxic algal blooms and catastrophic fish kills, local biologists and environmentalists have been concerned about the cause of death for these tiny fish, but according to Andrew Hughan, a Sacramento-based spokesman for the California Department of Fish & Wildlife, there's no cause for panic.
"It's not Armageddon," he said in a phone interview earlier today. The fish, primarily sardines, likely got carried into the estuary by the incoming tide, Hughan said, and when the tide ebbed the fish became trapped in the warm, oxygen-depleted water.
"According to a biologist up there this was a naturally occurring event," Hughan said. This type of thing can happen "during the two weeks that you guys have sun up there," he joked.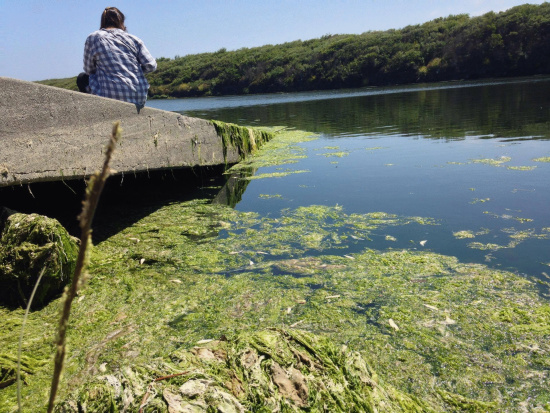 The state Fish & Wildlife Department received a report about the dead fish Wednesday afternoon. Scientists responded to the scene and found no evidence of any fuel or toxins in the water. While the fish corpses were plentiful, plenty of live fish were swimming in the estuary.
The area was still teeming with life today. At the Mad River boat ramp, the air was filled with the smell of fish rotting in the noon sun, but egrets perched gracefully along the banks while butterflies and dragonflies flitted about.
The California Dept. of Fish & Wildlife has notified the Humboldt County Department of Health and Human Services' Environmental Health Division and the Regional Water Quality Control Board.
But Hughan reiterated that there's no reason to fear for the safety of humans or pets in the area. "There's nothing bad or evil happening in the water," he said.
It just got too hot for those poor sardines.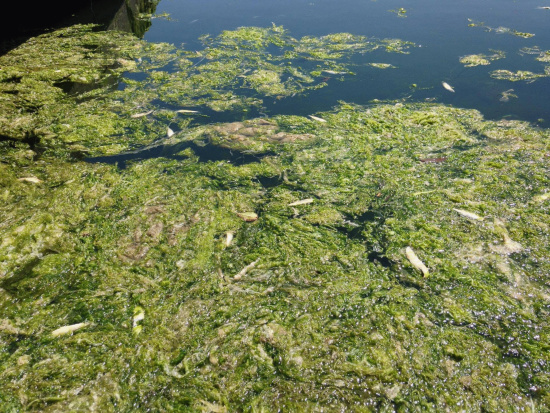 Note: This post has been updated from a previous version to clarify the roles of the county Environmental Health Division.