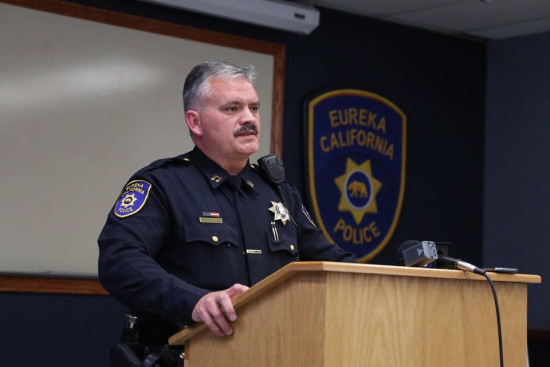 UPDATE, 5:24 p.m.: The Eureka Police Department held an press conference this afternoon concerning today's homicide. Update here.
# # #
UPDATE, 11:58 a.m.: The shooting appears to have stemmed from a personal dispute, according to Eureka Police Detective Ron Harpham. There were roughly seven to 10 shots fired, he said, with bullets striking buildings and a car belonging to the victim and/or her unnamed companion. The male companion drove the victim to the hospital following the shooting and is cooperating with police, Harpham said.
The bullets appear to have come from a high-caliber semi-automatic rifle, Harpham said. There is a male person of interest in the case, who was reportedly known to the victim, but he is not currently in custody.
# # #
UPDATE, 11:30 a.m.: Eureka Police Department Public Information Officer Brittany Powell tells the Outpost, "We are actively involved in a shooting investigation. We will issue a press release by the end of the day." Iowa Street remains closed to traffic as investigators process the scene.
# # #
Original post:
Evidence markers on the street in front of the McCullens Motel in Eureka. | Photos by Andrew Goff.
A woman was shot and killed early this morning on Iowa Street, between McCullen and Allard Avenues in Eureka, according to Detective Ron Harpham with the Eureka Police Department.
Officers currently have the scene taped off. A reader emailed the Outpost this morning, reporting that he heard five gunshots around 3 a.m., followed by a vehicle speeding away. The Outpost's Andrew Goff is on the scene and said he counted at least 20 shell casings evidence tags. Several shots pierced structures at the motel.
We will update this post as more information becomes available.
WARNING: Some of the photos below show blood.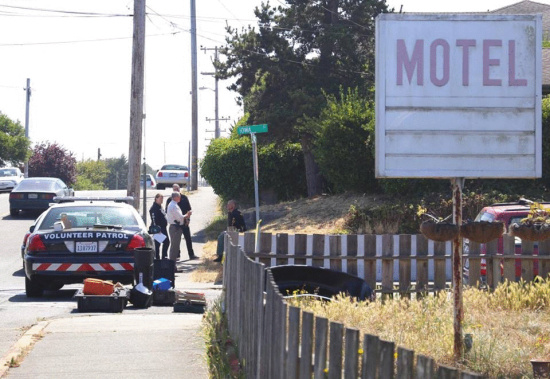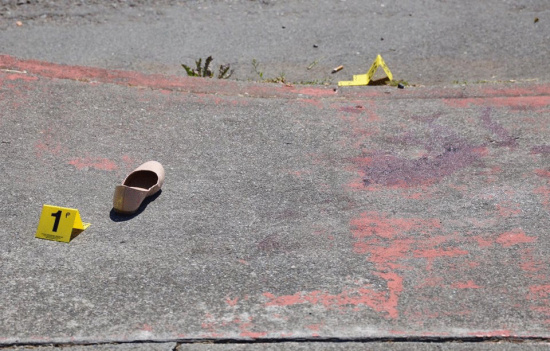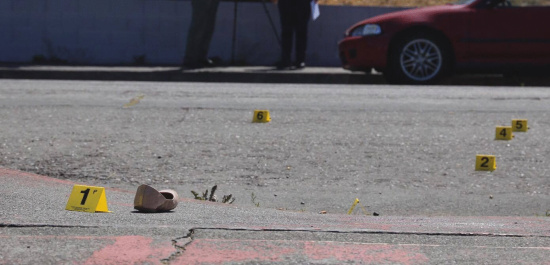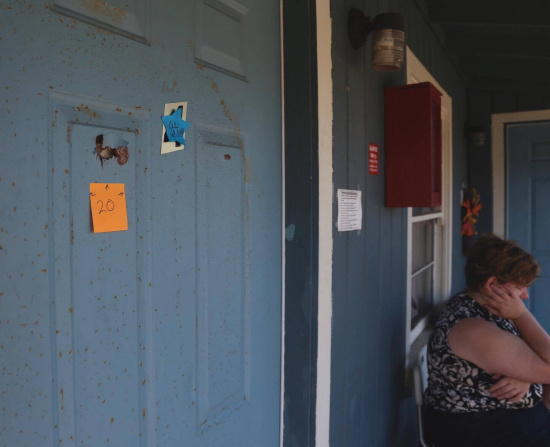 A bullet hole marked No. 20 pierced a metal door at the motel.