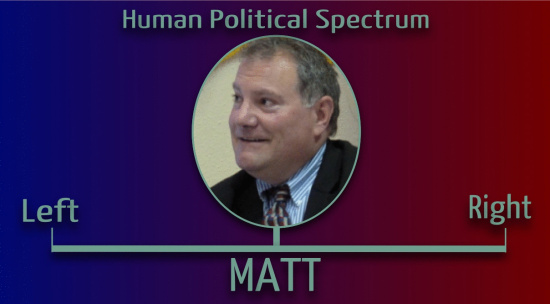 It's official. Humboldt County Supervisor Rex Bohn has been reelected to 1st District Supervisor for another four years. Supervisor Estelle Fennel however, has an opponent as Glen "Bud" Rogers announced his candidacy for Humboldt County 2nd District Supervisor. And over in the 3rd District, Supervisor Mark Lovelace (the incumbent) is not running for reelection, which means any candidate has one more week to take out papers. So far, only Mike Wilson has turned in the required signatures for the 3rd District Supervisor. Although I've been informed by the Arcata illuminati that the coronation has already been held and this voting thingie is merely a formality.
So who is Glen "Bud" Rogers you ask? Let me direct you to his 2004 smartvoter.org webpage when he last ran for office. Did I mention that Glen "Bud" Rogers got under 9% (yes, single digits) of the vote in the 2004 primaries?
From Bud's Facebook page last Thursday:
Bud Rogers "I am hereby running for Second District Supervisor. This proves I need supervision! Ha! I'll help Humboldt County catch up with the future. Mostly this will give me a chance to bring some ideas forward that have been languishing. So stay tuned!"
I was even more impressed that Bud Rogers gave kudos to Supervisor Virginia Bass when he posted:
Bud Rogers "I am committed to the protection of our environment. My platform is environmentally bassed."
I couldn't agree more.
While I'm sure Bud's a good man, I'm always suspicious of anyone named "Bud" from SoHum. What's worse is when I Googled "Glen Rogers" a serial killer called the "Casanova Killer" came up. Not a good omen for a low recognition name candidate where many voters are going to be hitting Google outside of Garberville.
Even more shocking this year is the total lack of ink against Supervisors Bohn and Fennell. After all, aren't these are the two Supervisors who revised the guiding principles of the County's General Plan Update in 2013 and we all know how much that changed Humboldt County (not!). And yet the publisher of a local weekly rag wrote not one, but eight negative Bully Pulpit articles against Supervisors Bass and Sundberg back in 2013-2014 to influence the voters in their re-election cycle. So when I re-read her hit pieces in the NCJ, one can only think: what's changed? No seriously, you bitched, moaned and groaned on every media outlet for over a year. It's been three years now since guiding principles were revised, what's changed?
There's them crickets again.
So here we are in 2016 and not a single angry word against Supervisors Bohn and Fennell for "ruining" Humboldt County. Why is that? Could it be that publisher finally realized the word "irrelevant" means you have zero political influence? Or could it be she knew Supervisors Bohn and Fennel were both going to be reelected, especially with no credible candidates coming forward and she didn't want to embarrass herself once more. My thoughts are she didn't want to run the risk of having a good portion of her advertisers bail yet again, you know those folks who own businesses, hire people and actually pay taxes in Humboldt. Could be the same reason why the Times-Standard hasn't endorsed in local political races since 2010. It ain't easy being a comrade for Pravda on the Pacific. The good news is since this publisher lives in Fieldbrook (5th District) she can divest herself of her media asset and run for County Supervisor in 2018. At least she will have the support of the First Friday Fieldbrook Potluck.
-AHHA or Ah No?-
The last Eureka City Council meeting was an aha moment for Eureka Mayor Frank Jager, who ended the meeting by asking City Council and city staff a plan to relocate the estimated 200 homeless at the Palco Marsh to a temporary city sanctioned camp, key word "temporary". The city wants to relocate these homeless from the Palco Marsh as they have a grant to pay for building the Waterfront Trail. However, this grant is time sensitive and the clock is ticking. Use it or lose it.
AHHA (Affordable Homeless Housing Alternatives) had their moment last week to bring all the various stakeholders (county, city, non-profits and civic clubs) together and build a consensus during their meeting at St. Vincent De Paul.
Memo to politico newbies: Don't preach to the choir! This wasn't the time to preach to your homeless advocates. They're already on board with you. This was the time to reach out to the electeds and media in the room with a detailed plan you're ready to implement immediately. Impress those that can vote and that can help shape public opinion.
Second memo to politico newbies: Never, ever yell and be disrespectful to electeds in public. What was it that Dale Carnegie wrote, "How To Win Friends and Influence People"? You're not going to lobby votes by being rude to electeds. If you have anarchists and angry folks in your group, I would advise not inviting them to public meetings. One step forward and two (or three) steps backwards.
This meeting went sideways when Councilwoman Kim Bergel asked, what was the exit plan (see "temporary" above)? That's when AHHA speaker Nezzie Wade said, "We're gonna keep this camp open until we solve homelessness." And there went your votes. Homelessness has been around since biblical times and will probably be around another 2,000 years from now. You had the political capital to take that first step and create a city sanctioned temporary camp. In politics, sometimes ya gotta take baby steps to get to where you're going.
The second epiphany was when Nezzie Wade stated this city sanctioned camp would allow alcohol, drugs, dogs, California 290s (recently paroled sex offenders), children and families, and persons with mentally illness. What could possibly go wrong? I'll remind you that Opportunity Village, the tiny houses project in Eugene, Oregon specifically states no alcohol, no drugs and they only accept persons without mental illness. Yeah, they're cherry picking off the top because those are the easiest of the homeless to work with.
The third "aha moment" was when Nezzie Wade was asked who was going to run this camp as the city and county were not going to spend financial resources on this project. Mrs. Wade replied that, "AHHA was going to administer the camp with other non-profits that haven't been created yet". Kind of brings back memories of Kurt Cobain singing, "I'm so happy 'cause today I've found my friends. They're in my head…"
When doing a business proposal be sure to include costs, especially when asking the government to pay for your project. AHHA asked for plumbing and electrical, which we in the industry refer to as "infrastructure" and infrastructure is very expensive to install. Most non-profits I volunteer with have annual budgets and are constantly fundraising. How much has AHHA raised so far? How many private land owners has AHHA reached out to for a homeless campground to avoid government regulations? The only thing I got from this community meeting is that AHHA wants to City of Eureka to donate land and pay for dumpsters and porta-potties and the County of Humboldt to direct Measure Z (public safety) tax dollars towards their homeless camps.
I'll remind you that the Focus Strategies initial homeless policy paper in 2014 recommends "… that the City focus its efforts on solutions that will actually end homelessness, rather than attempting to better manage the problem."
In other words, tent cities enable homelessness and anti-social behavior. A tent is not housing as it has no bathroom. This is where most of the community diverges from AHHA. We should be concentrating our efforts on getting those living in tents into some form of housing. Freshman year in college I shared a room. So what's the problem with putting two homeless into a one room apartment? At least they would have a roof over their heads and a bathroom to share. We can argue and have public meetings for another twenty years or we can move forward with a plan to actually help the homeless now. Your call.