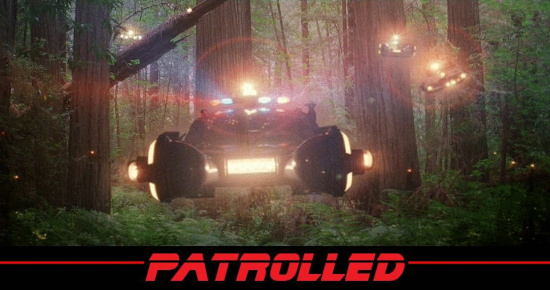 Today LoCO Labs is pleased to announce the Internet's newest feature: PATROLLED!
PATROLLED joins the Lost Coast Outpost's growing family of law enforcement-related data products – BOOKED, JUDGED, CHPWatch, etc. – to provide you, the Humboldt County citizen, with information and insight about administration of criminal justice in the county.
Check out PATROLLED now, then come back here to read more about it!
Did you like that? Of course you did. Did you understand everything that was going on, there? Possibly not. So let's break it down, now.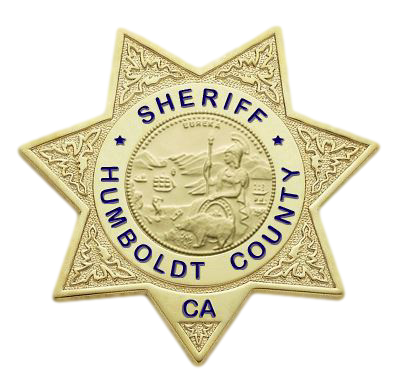 PATROLLED is, first and foremost, a record of every action taken by the Humboldt County Sheriff's Office – the primary law enforcement agency in the county's unincorporated areas, and also in Trinidad and Blue Lake – on any given day. Yesterday, for example, we see that the day started precisely at midnight, when Deputy Dennis Gagnon pulled over a vehicle on Airport Boulevard just east of Highway 101, and ended at 11:57 p.m., when dispatchers routed a call over to the Eureka Police Department because it was in the EPD's jurisdiction, not theirs.
We also get a record, here, of which of these incidents resulted in the deputy (or sergeant) assigning a case number. This happens when they believe a crime to have been committed. In total, we can see that the Sheriff's Office opened 25 new cases yesterday, and that they stemmed from incidents ranging from a car theft in the Eureka outskirts, to a person fleeing from a stop on Tompkins Hill Road, to someone brandishing a weapon at the True Value Hardware Store in Redway, to assaults, to burglaries, to rape.
Also, we crossreference our BOOKED pages to see if the Sheriff's Office has arrested anyone on a particular case. Look what happened when Deputy Bryan Maus was summoned to a McKinleyville intersection at 7:37 a.m. yesterday, on a report of a suspicious person in the neighborhood. By following the link within the arrestee's name, you can see that Maus ended up booking one person on a felony charge of carrying a concealed firearm.
So that's the first thing that PATROLLED does – it gives you a day-by-day, incident-by-incident chronicle of whatever mayhem happens to land in the Sheriff Office's lap. Say you see a bunch of Sheriff's Office cruisers at a high-profile intersection one day. Say you wonder what the heck that is all about. Say LoCO doesn't write about it. Then at the very least you may call up PATROLLED the next day and get some sort of an idea what was up.
PATROLLED will likely land on the Outpost homepage most weekdays, and more or less in the morning. It won't likely have the clockwork regularity of other such features.
Now, the other thing that PATROLLED does is to keep running statistics on calls, crimes and crimes-resulting-in-arrest as handled by the Sheriff's Office as a whole, and by individual officers.
It tells us, for instance, that as of this writing the Sheriff's Office has handled 1,025 calls in the last seven days, and has taken 122 reports, and has made 18 arrests on those reports. It tells us that Deputy Shane Steele, who joined the office less than a year ago, handled significantly more of those calls (40) than any of his colleagues. Furthermore we can see that five of those 40 calls resulted in the assignment of a case number (slightly higher than the department average), and that two of those five cases ended with an arrest (significantly higher than the department average).
Was Deputy Steele having a particularly busy week? It doesn't seem so. His figures from the last 30 days and beyond show that he is regularly assigned to a high number of calls, and that those calls regularly turn into police reports at a somewhat higher rate than the office average, and that those reports regularly turn into arrests at a much higher rate than the office average:

What do numbers like this mean? We honestly have no idea, to tell you the truth. Maybe it's a natural consequence of working the night shift in McKinleyville, as Steele appears generally to do, or maybe not. Let's figure it out together, as citizens in a democracy whose law enforcement agencies derive their power from the people of the state of California.
OK! There is likely more that PATROLLED will do in the future, and if you see some data here you'd like aggregated in some interesting way on the regular, then you just let us know! It's probably possible! And someday, surely, the Outpost will achieve its ultimate dream of understanding our criminal justice system in its entirety, both in its particulars and as a whole – from PATROLLED to BOOKED to EXONERATED, say, or from PATROLLED to BOOKED to PLEA BARGAINED, or CONVICTED BY JURY OF PEERS.
But that is in the far distant future. For now – tell us what you think of PATROLLED! Go check it out! Here's the link one more time!