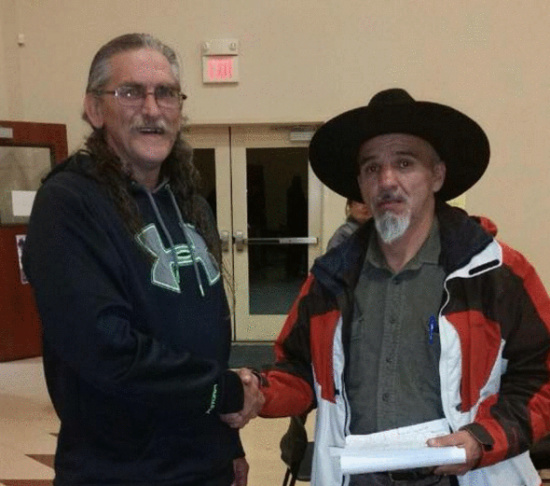 PREVIOUSLY: Yurok Tribal Chair James Dunlap Resigns After Stories Resurface of Him Killing His Infant Daughter in 1988
# # #
Press release from the Yuork Tribe:
This afternoon, Thomas P. O'Rourke Sr. was sworn in as Chairman of the Yurok Tribe.

"This is a sad day, but we are going to get through this and we are going to make sure that it never happens again," Chairman O'Rourke said. "We are still a very young government and this is not something we will forget, but we are not going to dwell on it as we move forward."

Chairman O'Rourke replaced James Dunlap, who tendered his resignation yesterday.

According to the Yurok Constitution, a vacancy that occurs during the first year of a Councilmember's term is filled by the Tribal Council appointing the person who received the next highest number of votes in the last election if that person received at least thirty percent of the total votes. In the most recent election, Chairman O'Rourke earned greater than the required 30 percent of the total vote.