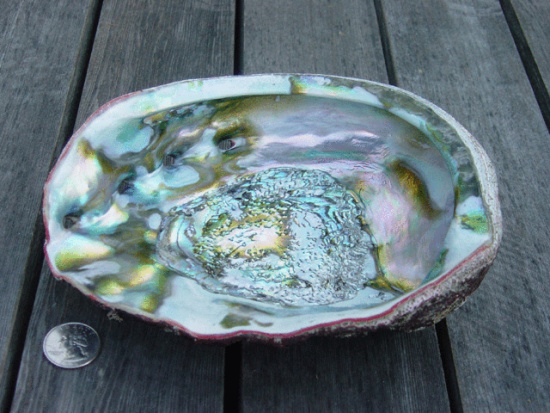 Ab season opens tomorrow! Friends, we sincerely hope that you have a not-quite-sane someone in your life who arms himself with pry bar this time of year and heads out the rocky shores, there to lever the sea's most succulent fruit into his bag.
The good folks at the National Weather Service office on Woodley Island have prepared the following video forecast, which is tailored specifically to the Humboldt County abber. Take a look:
Pounded, breaded, fried — right? Anyone who does it any other way is pretty much flat wrong.
The video above references sneaker waves. Well, Woodley Island is saying that the chance of sneakers today and tomorrow is only "slight," but it never hurts to be on guard. Here's the full all-caps report, issued at six o'clock this morning:
BUILDING SWELL SYSTEMS WILL BRING A SLIGHT RISK FOR SNEAKER WAVES TODAY. THE OCEAN MAY LOOK DECEIVINGLY CALM BUT STAY FARTHER BACK FROM THE WATER AND AVOID CLIMBING ROCKS AND JETTIES. DAYS TWO THROUGH SEVEN…FRIDAY THROUGH WEDNESDAY.

THERE WILL BE A SLIGHT RISK FOR SNEAKER WAVES ON FRIDAY. BEACH GOERS AND DIVERS SHOULD USE THE FORECAST TO MAKE PLANS AND CHECK CONDITIONS BEFORE VISITING THE OCEAN.
Bottom line: Ab divers should check the winds and swells before they go out, and should always go with a partner. You already know that abbing can be a dangerous business, so we'll spare you the lecture.
Good hunting!