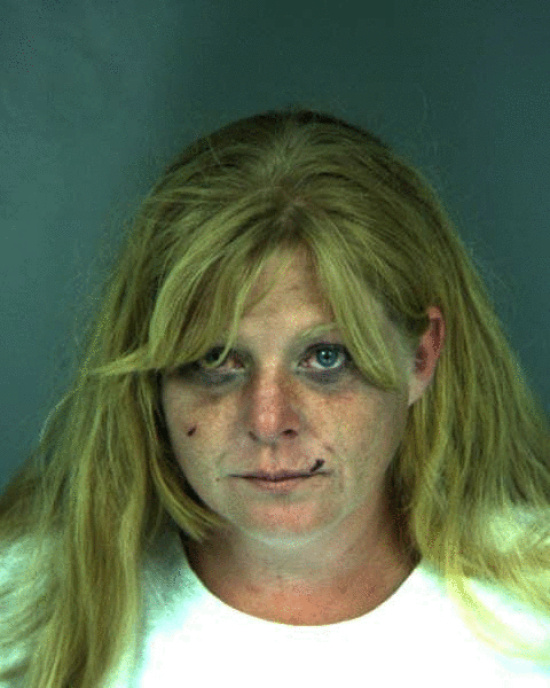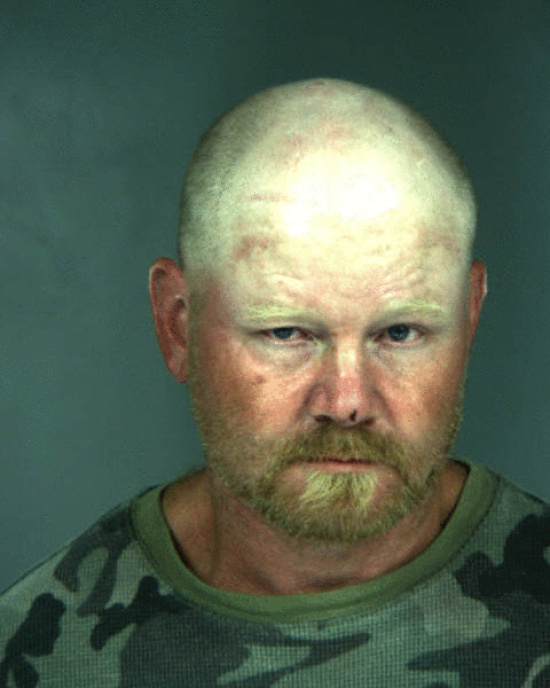 From the Humboldt County Sheriff's Office:
On Thursday, April 28, 2016 at about 10:45 p.m., Humboldt County Deputy Sheriffs responded to Hufford Rd in Orick for a possible arson. Upon arrival, deputies met with a 43 year old female victim. The victim stated 38 year old Erin Renee Jones-Martin attempted to set her trailer on fire. Deputies observed a pile of charred garbage and smoke damage under the front part of the trailer.

Deputies searched the area for Jones-Martin and located her in the area of Dryden's Rd, Orick. Jones-Martin was with her boyfriend, 42 year old William Arthur Basteyns. Jones-Martin had evidence connected to starting the fire at the trailer, and had multiple visible injuries consistent with domestic violence. Jones –Martin told deputies she thought Basteyns was cheating on her with the victim. Jones-Martin further alleged Basteyns assaulted her and forced her into a vehicle and ordered her to take him to his property he thought Jones-Martin had removed from their shared residence.

Basteyns and Jones-Martin were arrested and taken to the Humboldt County Correctional Facility. Basteyns was booked for domestic violence and false imprisonment. His bail was set at $50,000. Jones-Martin was booked for arson to an inhabited structure. Her bail was set at $250,000.

Anyone with information for the Sheriff's Office regarding this case or related criminal activity is encouraged to call the Sheriff's Office at 707-445-7251 or the Sheriff's Office Crime Tip line at 707-268-2539.