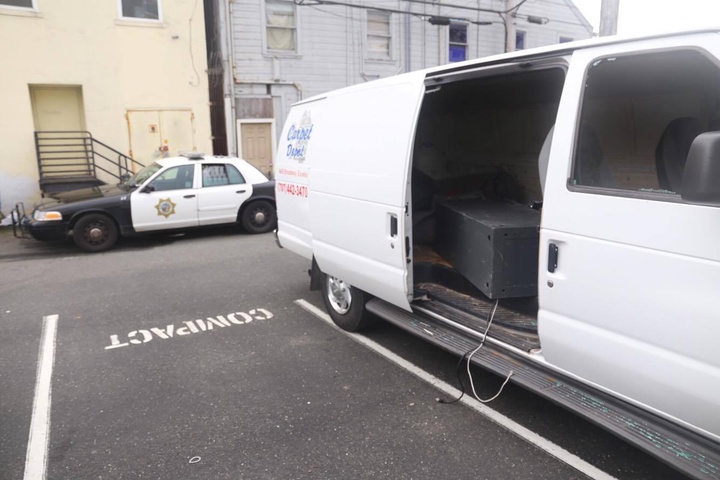 Are you missing a big money box? Of course you are! Well, the Eureka Police Department has it.
This morning EPD was called to the parking lot of the former Tri-Counties Bank building at Fourth and E, in downtown Eureka, by employees of a local carpet company who found one of their vans parked there, with a window smashed in.
The van had been reported stolen last night, according to EPD Sgt. Gary Whitmer.
When officers arrived, they found, inside the van, an ATM machine — also presumably stolen — that someone had cracked open. The van has been towed as evidence and Whitmer tells us that his department will now comb the van for fingerprints and DNA evidence.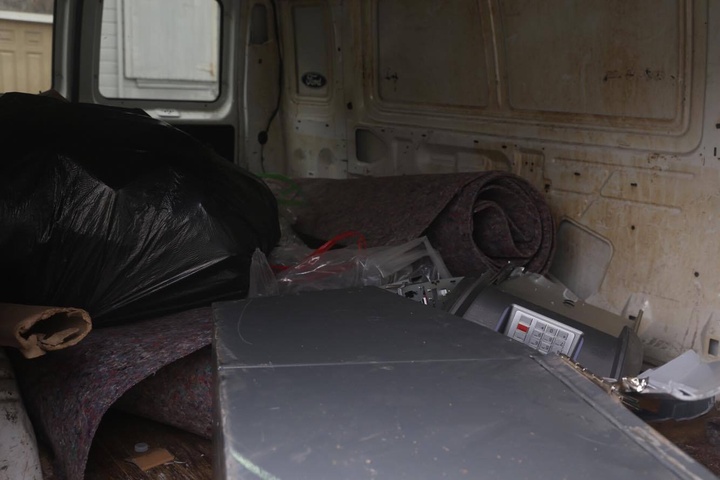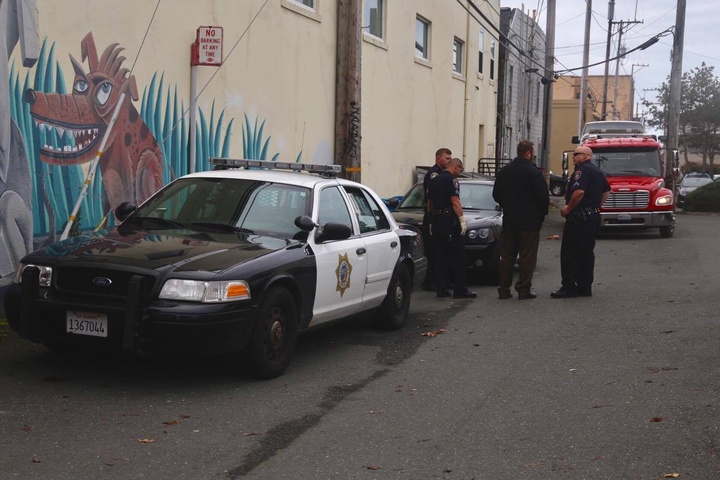 Side note: As LoCO was photographing its latest Eureka crime a man in a truck pulled up and beckoned us near.
"Is that your car?" he asked. It was. He then told us he just saw a bald man with a long beard place something under our windshield wipers. Hmm! We went to investigate and found the treasure pictured below.