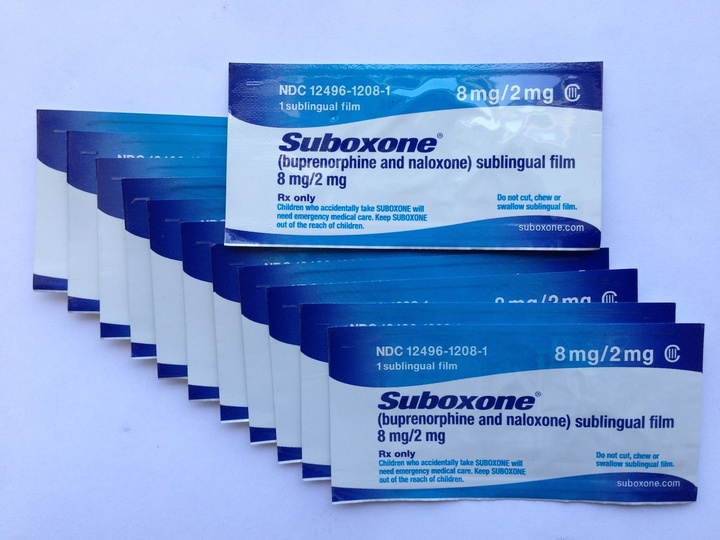 From the Humboldt County Sheriff's Office:
On Tuesday November 1, 2016 the Humboldt County Sheriff's Office added another level of drug detection within the Humboldt County Correctional Facility with the VeroVision Mail Screener. The Vero Vision Mail Screener detects drugs concealed within the incoming inmate mail using hyperspectral imaging to detect and highlight the presence of unknown substances that may be hidden within the articles of mail. Once an illicit substance has been detected, high-resolution spectral information can be acquired and used to generate a presumptive identification of the substance. The VeroVision Mail Screener can image an entire sheet of paper (9 x 12 inches) in seconds using wide-field spectral imaging and sees through envelopes, paper, stamps, stickers, and even under crayon.

On November 3, 2016, just two days after the installation of the VeroVision Mail Screener, Suboxone, also known as Buprenorphine, was found concealed within the seam of an envelope which was to be delivered to an inmate housed in the facility. The drug was in the form of a film strip that dissolves under the tongue, and is not easily detected with common visual inspection. Buprenorphine is a narcotic, a powerful and potentially addicting painkiller. According to a report by the Substance Abuse and Mental Health Services Administration (SAMHSA) over half of the 30,000 hospitalizations involving buprenorphine in 2010 were for non-medical use.

An investigation is ongoing to determine the origin of the incoming mail and the contraband found inside.

Anyone with information for the Sheriff's Office regarding this case or related criminal activity is encouraged to call the Sheriff's Office at 707-445-7251 or the Sheriff's Office Crime Tip line at 707-268-2539.