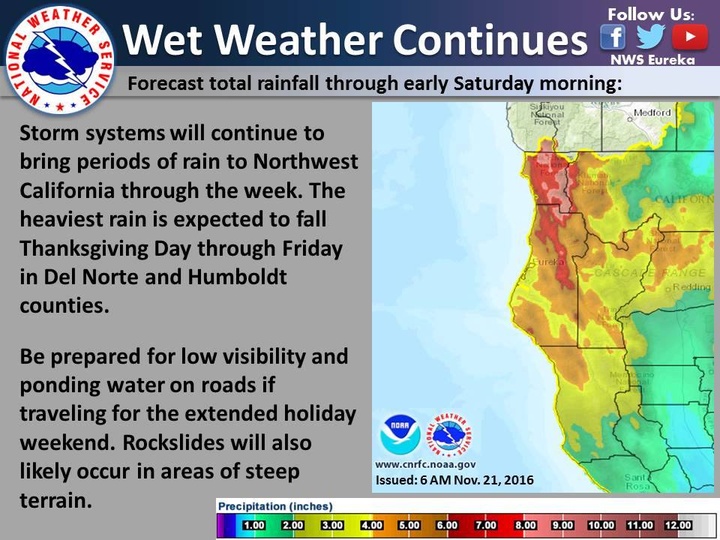 Infographic by NWS.
Humboldt is forecast to get a good ol' holiday hosing this week.
The National Weather Service of Eureka predicts that Humboldt and Del Norte Counties will see sporadic rainstorms throughout the week, the strongest showers occurring between Thanksgiving and Friday.
The storm will make for hazardous road conditions this holiday. Be wary of driving in areas with steep terrain, as rockslides are likely to occur.