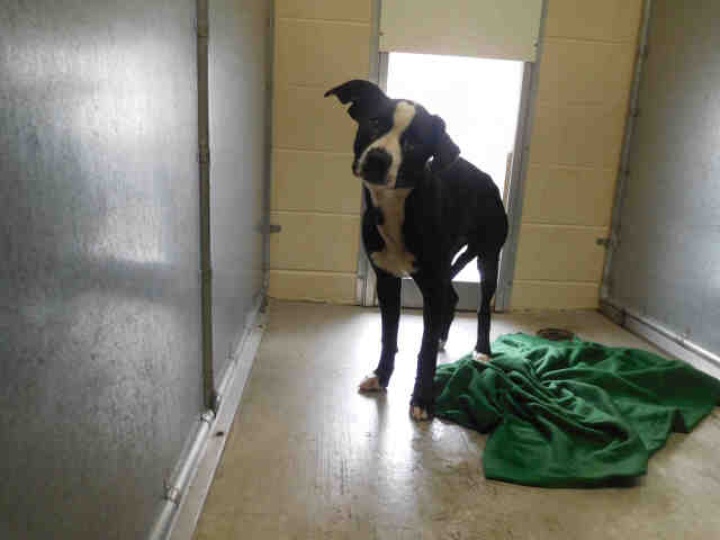 From the Humboldt County Sheriff's Office:
On Friday, October 28, 2016 at about 9:30 p.m. a Humboldt County Deputy Sheriff responded to the area of the Fernbridge River Bar for a report of a possible dog in a box. The reporting party directed a deputy to a green plastic container near the river bar. Whimpering could be heard from within the box which contained a black and white female dog. The dog appeared to be a pit-bull/cattle dog mixed breed. There was no food or water for the dog and the container was very confining in size.

The deputy took custody of the dog and transported it to the Humboldt County Animal Shelter in McKinleyville where it is currently being cared for.

This case is being investigated as an incident of felony animal cruelty.
Anyone with information in regards to this case is encouraged to contact Sgt. McCall or Animal Control Officer Patton at 707-445-7251.