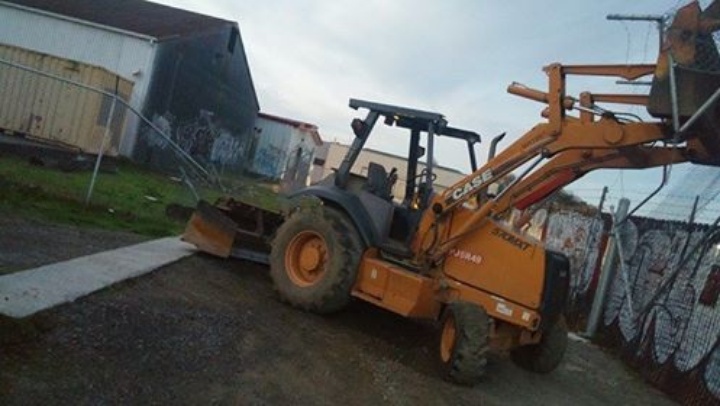 A bulldozer belonging to the Mercer-Fraser Company was hot-wired and lifted from a Humboldt Bay Trail construction site near the Palco Marsh sometime between last night and this morning.
The suspect apparently plowed the dozer through a fence before ditching the ride near Carpet Express.
Eureka Police Department Public Information Officer Brittany Powell told the Outpost that officers hope to use surveillance footage to gather more information.
"At about 7:24 a.m. we received the report that an unknown suspect took the bulldozer from the trail construction area and drove through multiple areas of the fence," Powell said.
No word yet if LoCO will be able to obtain footage of the crash. We will update when we know more.