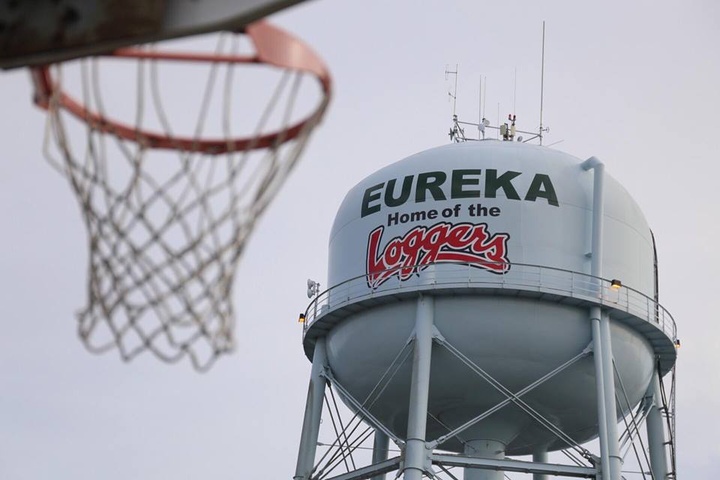 After years of deliberation, the Harris Street Water Tower has been stamped with the name of Eureka High School's mascot.

"EUREKA Home the Loggers," the sign reads. Reminding all who pass by that they are indeed in Eureka. And that Eureka is undisputedly the home of the Loggers.
You disagree? We refer you to the water tower.
KIEM reports that the project was funded entirely by private donors, and that St. Bernard's is also considering adding its logo to the opposite side of the tower.