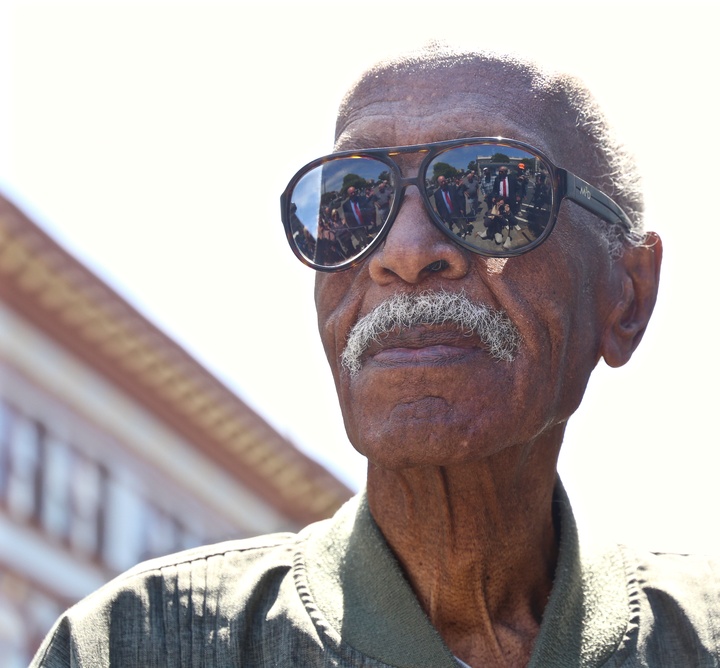 City of Eureka press release:
By request of the Mayor and order of the City Manager, all flags at City facilities will be flown at half- staff in honor of James "Jim" Howard. Former Councilmember Howard passed away on Wednesday, November 2 Saturday, November 5, 2016. Jim Howard served the City of Eureka as Council Member of the 1st Ward from January 1972 until November 1990. In addition to serving on the City Council, Jim Howard served on the Eureka Housing Authority, League of California Cities, Eureka Chamber of Commerce, Eureka Chapter of the NAACP, Eureka Rotary Club, Navy League, Clarke Museum, Sequoia Park Zoo Society, Senior Resource Center, and Humboldt Grand Jury.

James Howard was a small business owner in the City of Eureka, operating "Jim's Shoe Shine" at 310 E Street from 1954 until his retirement in 1990.

Former Councilmember James Howard turned 100 years old on December 1, 2015. Mayor Jager commented that "Jim was a quiet leader of this community, leading by example and few words. When Jim spoke, others listened".

Flags will remain at half-staff through Wednesday, November 9, 2016. Services are tentatively planned for December 5th at the Eureka Elk's Lodge.

The Mayor, Council, and City of Eureka staff extends our deepest condolences to the Howard family.
RECENTLY: 100-Year-Old Former Eureka City Councilmember, Shoe Shiner Honored with Old Town Monument