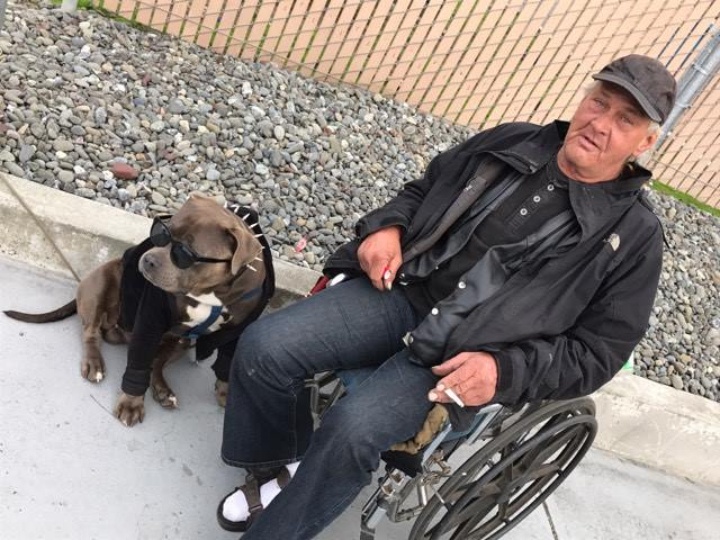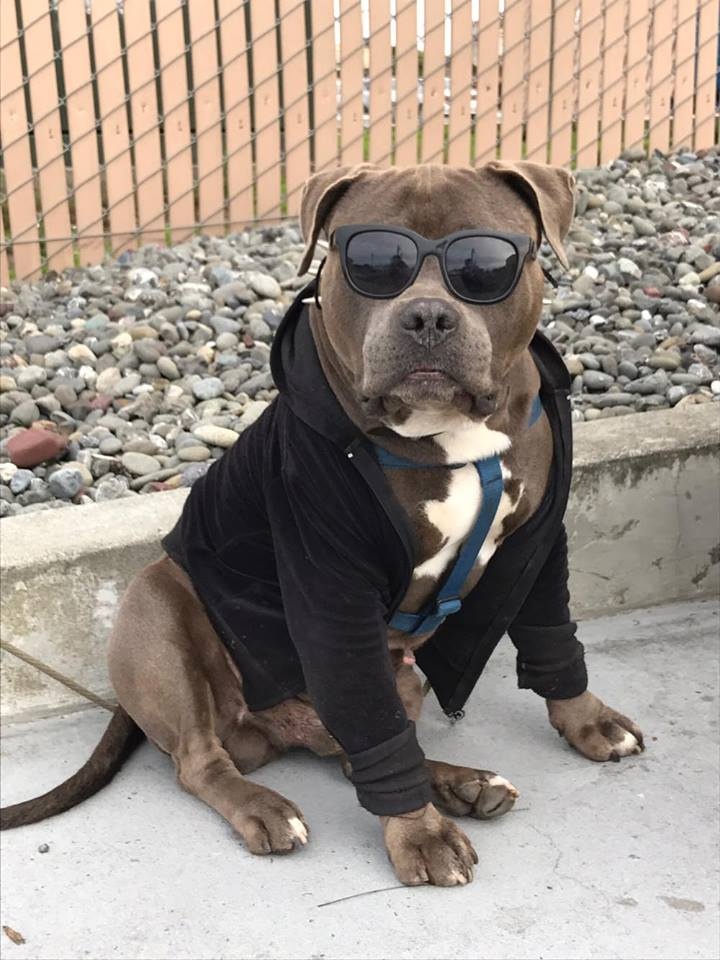 It's a peaceful day in Humboldt County. No egregious crimes, no traffic jams, no viral videos to speak of.
So after hours of twiddling my thumbs in the LoCO office, I jumped on the first scrap of information to cross the news desk.
Word came over the scanner that a suspect may have brandished a shotgun at Chin's Cafe and Motel. I rushed to the scene in hopes of salvaging this slow news day, but nothing seemed to be going on.
Fortunately, you don't have to go very far in Eureka before you'll have a story to tell.
On the way back to the office, I spotted this sunglass-wearing pit bull named Trainwreck, and his owner Ronald Villemez strolling down Broadway.
The 7-year-old pit had just walked from WinCo, where Villemez bought him a savory lunch.
"We got a couple of rotisserie chickens," Villemez said. "He's already had one today."
Villemez is originally from Port Arthur, Texas, but moved to California 15 years ago to get his 215 card.
"I wanted to smoke some legal weed for once in my life," Villemez said.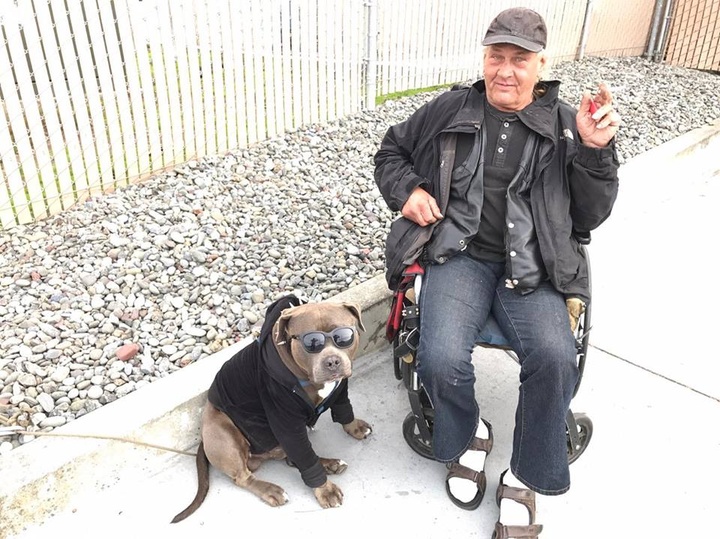 He's lived here ever since.
After a brief chat, I parted ways with the odd duo and headed back to the office.
But on my way through Old Town, I came across another sight. A pot bellied pig on a leash.
The voice of my past journalism professor Marcy Burstiner cried out in the back of my mind.
"Strange pets, that's a great trend story!"
I restrained myself from bashing my brains against the driver-side window and pulled over for another weird photo op.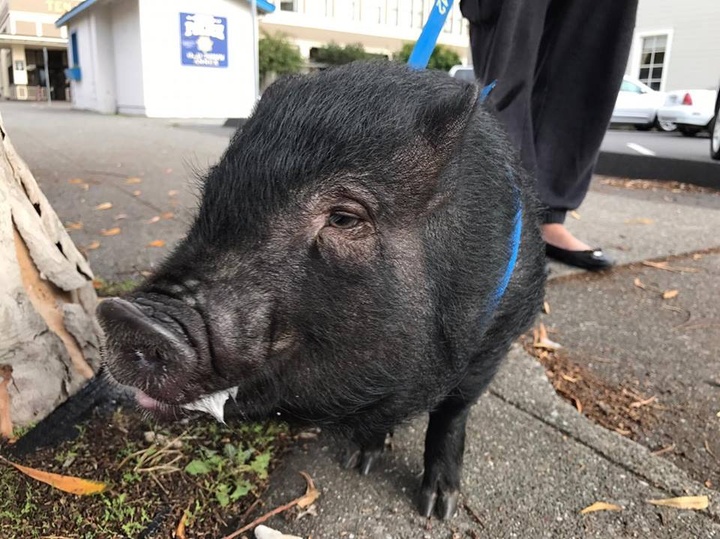 Meet Beautiful Too Phatz, and her owner Tammy Ingalls.
Ingalls is fresh out of Minnesota, and looking for a home in Eureka.
"We call her Beautiful Too Phatz cuz she's gorgeous," Ingalls said. "They're the best pets to have."
Ingalls, adopted the 6-month-old pig after suffering a recent heart attack.
"I had to give up two horses because the heart attack prevents me from riding anymore," Ingalls said. "She's my everything."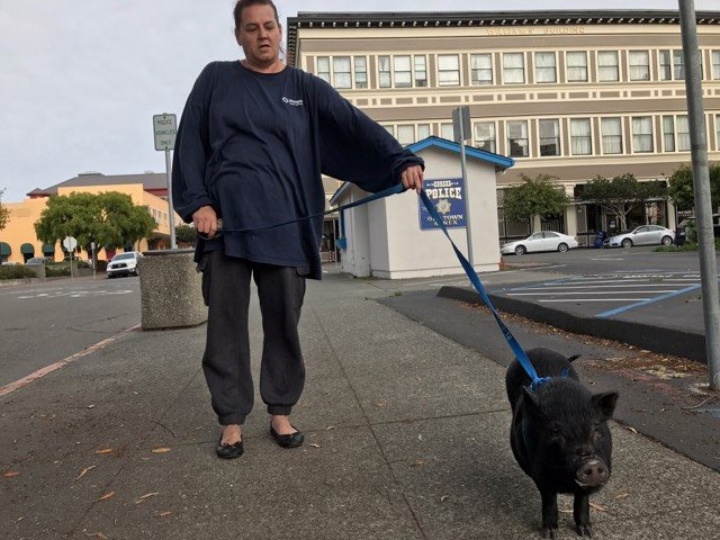 There's your news for the day, Humboldt. It was a nice day.
No wildfires, no drug busts, no mugshots. Just a dog in sunglasses, and pot-bellied pig named Beautiful.
See ya tomorrow.