UPDATE, MONDAY MORNING: Jenny Williamson of the Arcata Fire District tells the Outpost that there is still no verdict on the cause of the fire — the investigation is ongoing, and it'll likely be quite some time before it is completed.
"It's going to take us a little while because of the extent of the damage that was done," Williamson said. "It was basically a complete burn-down."
###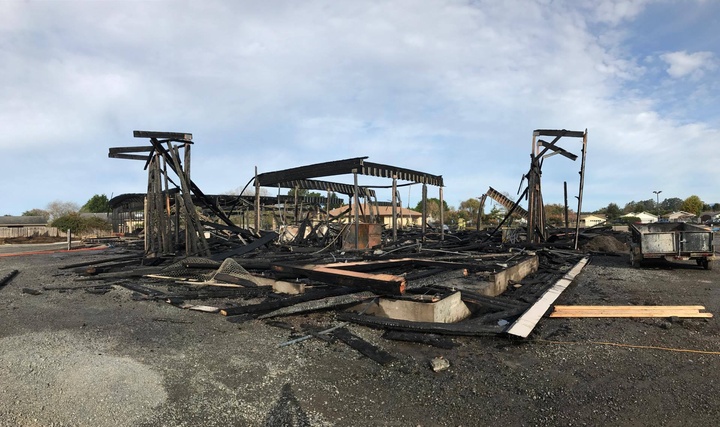 UPDATE: 10 a.m.: From the Arcata Fire District:
At approximately 5:45 A.M., Arcata Fire District was dispatched to a fully involved structure fire at the 1500 block of Betty Court.

Upon arrival, Captain Finen reported a fully involved commercial structure and assumed structure protection for the building to the south. As soon as Battalion Chief Rick Gomes arrived on scene, he assume incident command and requested Engine 8215 to report to Hedge Rose Court to provide structure protection to the residential structures to the West and to assist residences with evacuating their homes. Truck 8283 was assigned structure protection on the North side of the fire. All other units that arrived on scene assisted with containing and extinguishing the fire. The fire was controlled within 30 minutes of first arrival.

"We believe the fire was active for a while before it was noticed by people in the area. For this size building to be fully involved like it was when we arrived on scene is unusual." stated Battalion Chief Rick Gomes. "The building was currently under construction, and the cause of the fire is being investigated." continued Gomes.

One civilian suffered a minor injury and transported himself to the hospital for stitches.

Arcata Fire District responded with two engines one truck and two chief officers. Fieldbrook Volunteer Fire District responded to the scene with one engine and one chief officer. Blue Lake Volunteer Fire Department responded to the scene with one engine and one chief officer. Samoa Peninsula Fire District responded to the Arcata fire station to provide coverage. Cal Fire responded with one engine to the McKinleyville fire station to provide coverage. Humboldt Bay Fire responded with one truck and one chief officer but was cancelled while in route. Other assistance was provided by California Highway Patrol and Arcata Fire District's Volunteer Logistics Unit. Also on scene was McKinleyville Community Service District and PG & E.

The cause of this fire is currently under investigation. If anyone has any information regarding this fire please contact the Arcata Fire District at 707-825-2000.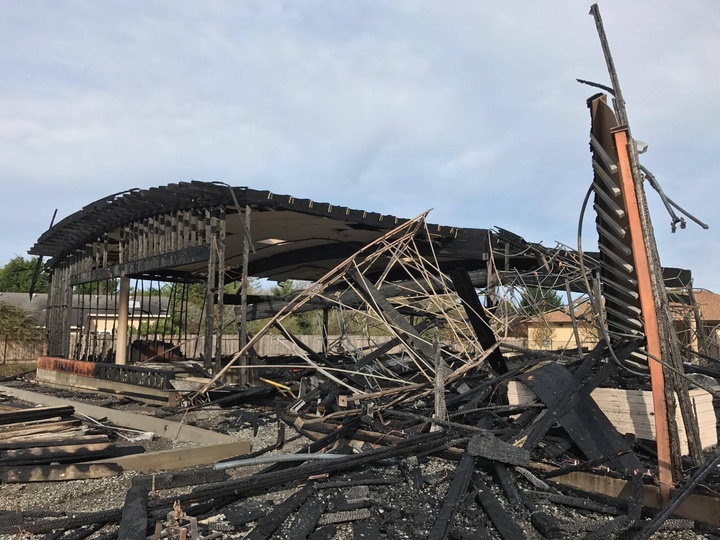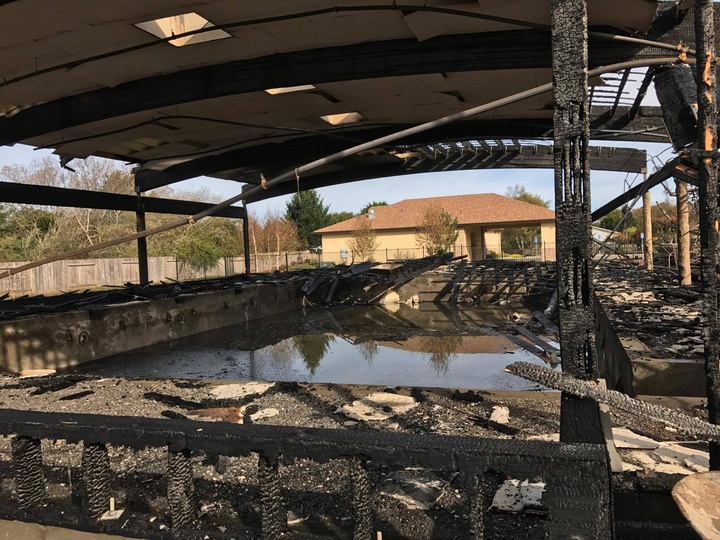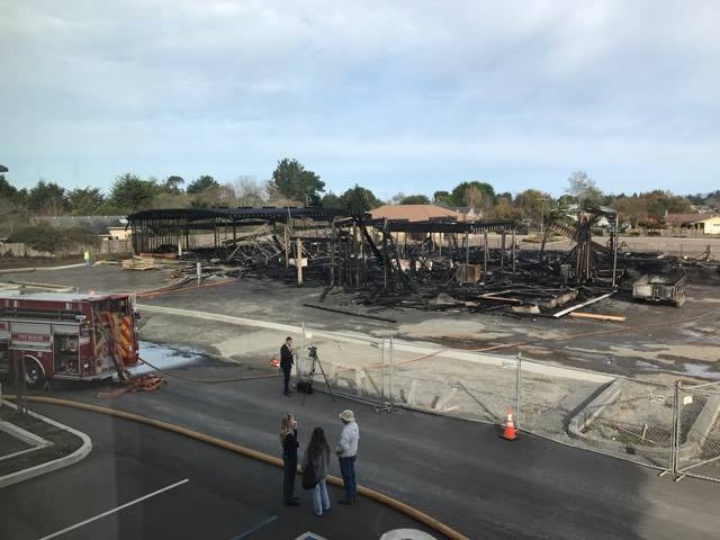 ###

ORIGINAL POST: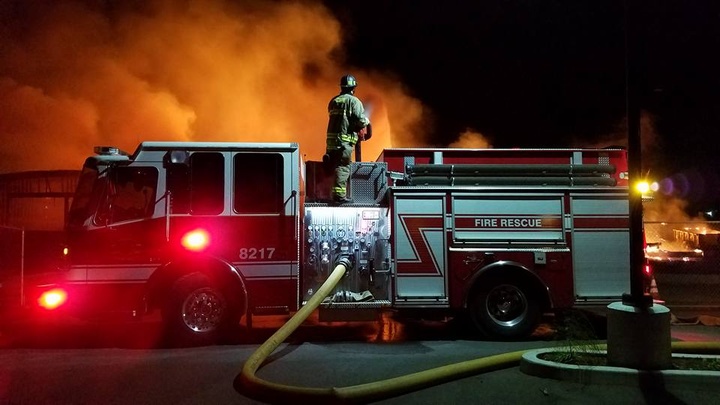 The Club at Mill Creek, a 29,000-square-foot fitness facility under construction behind the Mill Creek Cinema in McKinleyville, erupted in flames this morning, prompting a major response from firefighters.
The gym was being built by the Big Lagoon Rancheria, and was to feature a full-sized indoor pool along with classrooms and a juice bar, according to an article in the Times-Standard last year.
The California Highway Patrol was called to the scene just before 6 a.m. to provide traffic control on School Road.
We'll update when we know more.
Reader-submitted video