UPDATE, 4:18 p.m.: North Coast Co-op Marketing and Membership Director Cassie Blom tells the Outpost that their two co-op locations will continue carrying homeopathic teething products unless and until the U.S. Food and Drug Administration issues a formal recall.
But the FDA does not directly issue recalls on consumer products. While homeopathic remedies are regulated by the agency, the FDA, as noted below, does not evaluate the remedies for safety or effectiveness. It's generally left to product manufacturers to institute recalls.
Hyland's, the company that makes of one of the most popular homeopathic baby teething products, issued the following statement in response to the FDA's warning:
We want you to know that we are confident that Hyland's Baby Teething Tablets remain safe. Of course, parents who may have concerns should consult with their physicians before using any medicines, read labels carefully and follow all instructions. … We are fully cooperating with FDA's inquiry and we're providing them with all the data we have. We also hope to learn from FDA what facts, if any, the Agency has based its action on.
Blom said the Arcata and Eureka Co-ops have sold "a handful" of homeopathic teething products between them over the past month. Homeopathic products, she noted, are considered supplements, not medicine. "Our wellness department staff, they are trained to ensure we're not giving out medical advice," Blom said, adding that the department simply carries "products our shoppers consider to be important."
###
Original post:
The U.S. Food and Drug Administration on Friday warned parents that homeopathic teething tablets and gels are dangerous. They can lead to seizures, difficulty breathing, muscle weakness and other problems, and if you have any at home you should throw them away immediately, the agency says.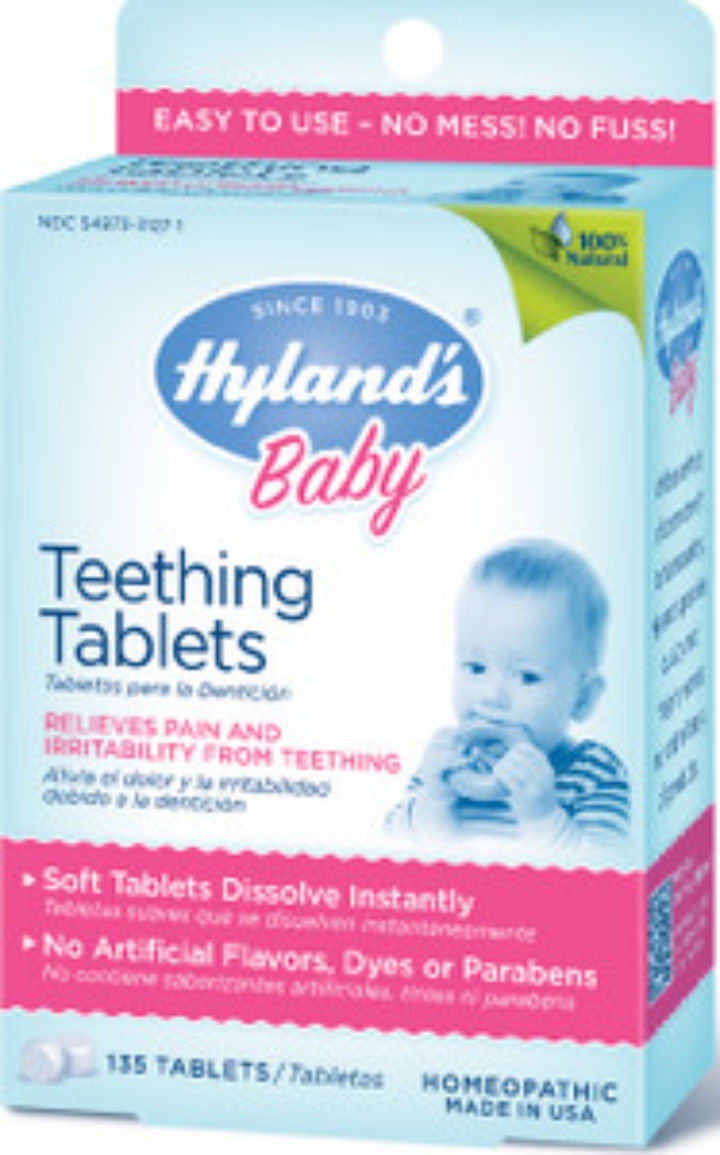 These types of products are available at a variety of local stores. An employee at the North Coast Co-op tells the Outpost that the Arcata location sells "a ton of 'em." She also said she was unaware of the latest FDA warning. A woman at Moonrise Herbs said the store used to carry a line of Hyland's brand teething products but pulled them "a while ago" due to a safety alert.
Other brands to avoid, according to the FDA, include Baby Orajel Naturals and CVS Homeopathic Infants' tablets and liquids. CVS has since voluntarily withdrawn all homeopathic teething products from its shelves.
Homeopathic products aren't regulated by any government agency for safety or effectiveness because, well, they're not considered medicine. But the FDA got involved in this matter after receiving reports of "adverse events," including babies suffering seizures.
As New York Magazine points out, "Teething can cause discomfort and irritability, and it is, conveniently for homeopathic remedy makers, notoriously hard to diagnose."
The full press release from the FDA is below:
The U.S. Food and Drug Administration is warning consumers that homeopathic teething tablets and gels may pose a risk to infants and children. The FDA recommends that consumers stop using these products and dispose of any in their possession.

Homeopathic teething tablets and gels are distributed by CVS, Hyland's, and possibly others, and are sold in retail stores and online.

Consumers should seek medical care immediately if their child experiences seizures, difficulty breathing, lethargy, excessive sleepiness, muscle weakness, skin flushing, constipation, difficulty urinating, or agitation after using homeopathic teething tablets or gels.

"Teething can be managed without prescription or over-the-counter remedies," said Janet Woodcock, M.D., director of the FDA's Center for Drug Evaluation and Research. "We recommend parents and caregivers not give homeopathic teething tablets and gels to children and seek advice from their health care professional for safe alternatives."

The FDA is analyzing adverse events reported to the agency regarding homeopathic teething tablets and gels, including seizures in infants and children who were given these products, since a 2010 safety alert about homeopathic teething tablets. The FDA is currently investigating this issue, including testing product samples. The agency will continue to communicate with the public as more information is available.

Homeopathic teething tablets and gels have not been evaluated or approved by the FDA for safety or efficacy. The agency is also not aware of any proven health benefit of the products, which are labeled to relieve teething symptoms in children.

The FDA encourages health care professionals and consumers to report adverse events or quality problems experienced with the use of homeopathic teething tablets or gels to the FDA's MedWatch Adverse Event Reporting program:

Download and complete the form, then submit it via fax at 1-800-FDA-0178.