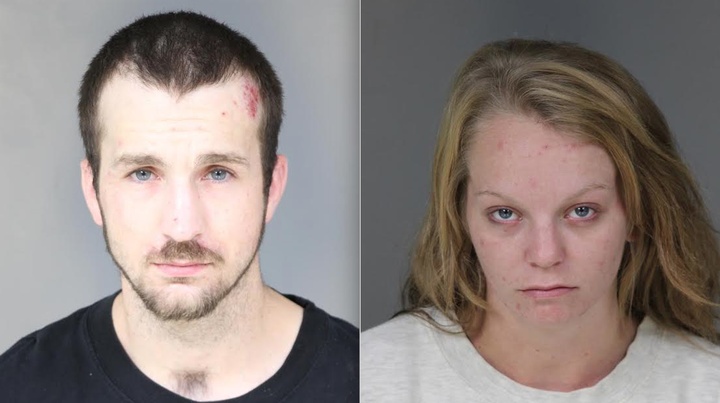 PREVIOUS ASBURY: BOLO: Wanted Fugitive Evades Sheriff's Sergeant in Garberville
# # #
Humboldt County Sheriff's Office press release:
On 10-28- 2016 at 12:20 p.m., Garberville Station Deputies received another tip from a citizen who reported that Marcus Asbury (age 27) was seen near Redway Elementary School. Asbury has been previously listed on the Southern Humboldt's Most Wanted Poster and has a felony warrant for his arrest. The arrest warrant is for unlawful sex with a minor. The reporting party stated that Asbury appeared to be engaged in narcotics activity and was walking in the 400 block of Briceland Road, Redway.

Upon arrival, Deputies located Asbury who immediately fled on foot. Deputies pursued Asbury and eventually took him to the ground. Asbury violently resisted Deputies' attempts to take him into custody. After a brief struggle, Deputies were able to place Asbury under arrest. As a result of Asbury's failed attempt to avoid arrest, he sustained minor injuries. Asbury was treated at a local hospital prior to being booked at the HCCF. Deputies also contacted Hannah Fransway (age 22) who was walking with Asbury upon Deputies' initial contact. Fransway also had an outstanding warrant and was placed under arrest. The Sheriff's Office credits citizen reporting of suspicious activity as a direct result in these arrests.

Anyone with information for the Sheriff's Office regarding this case or related criminal activity is encouraged to call the Sheriff's Office at 707-445- 7251 or the Sheriff's Office Crime Tip line at 707-268- 2539.