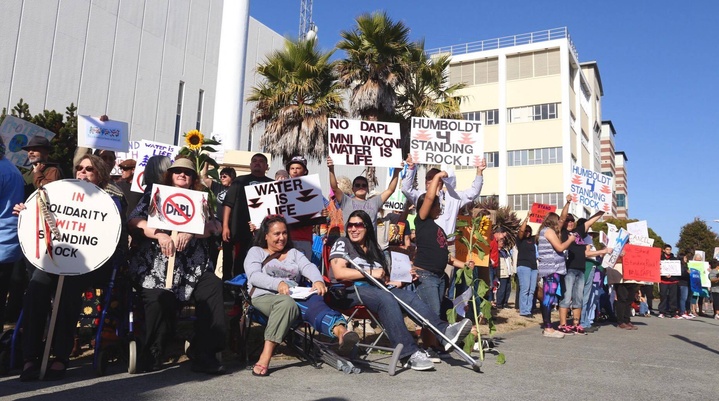 The standing continues. After the success of last week's similarly themed rally in Klamath, supporters of the Standing Rock Sioux Tribe's fight to halt construction of the Dakota Access oil pipeline gathered Tuesday afternoon in front of the Humboldt County Courthouse to sign-wave at passing motorists.
From the rally's Facebook event page:
"By gathering at the Courthouse, we hope to call attention to the brave water and land protectors at Standing Rock and encourage Energy Transfer Partners to reconsider their Dakota Access Pipeline as it desecrates sacred, ancestral lands and poses enormous environmental threats.
For more on the Standing Rock protests go here. For visuals from last week's local rally click here.