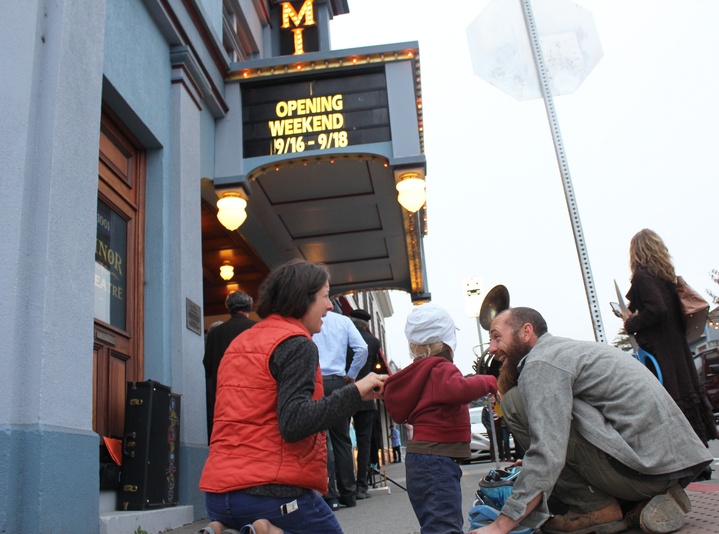 Photos by john Ross Ferrara.
Arcata's Minor Theater was reopened to the general public yesterday, following a ceremonious ribbon cutting and a recreation of the movie house's historic Opening Night photo taken in 1914.
Local movie-buffs and newly formed business partners Josh Neff and Merrick McKinlay spent the better half of 2016 refurbishing the theater with comfy new seats, new screens and high-tech projectors. They also updated the menu with beer, wine, and an array of local treats.
The show started with screenings of several local films like "Orick, CA, U.S.A.," and "Boomerang." Bandemonium also provided live music during the showing of the chase scene from Buster Keaton's classic silent picture "The General."
The evening ended with a secret screening of the film "Hunt for the Wilderpeople." A New Zealand adventure-comedy drama that debuted at the Sundance Film Festival earlier this year.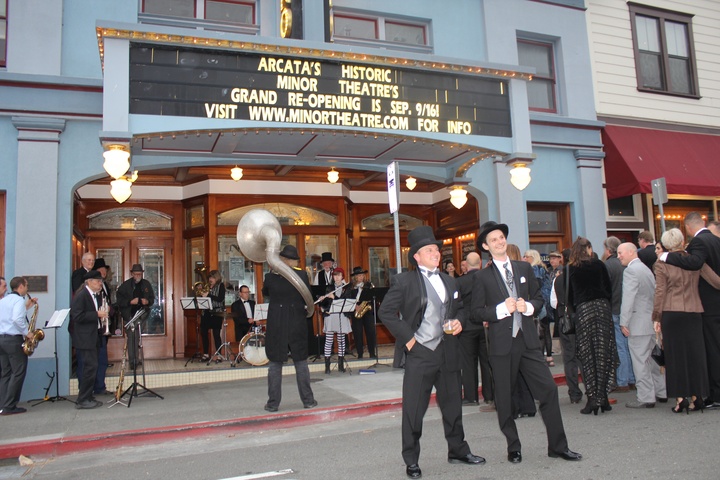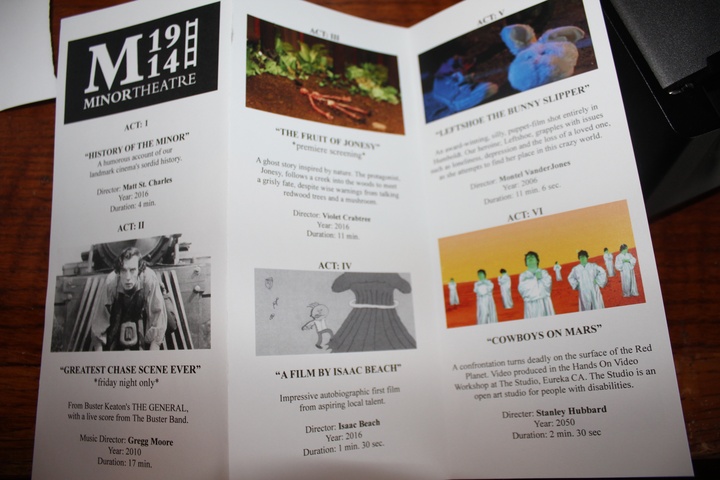 The set list.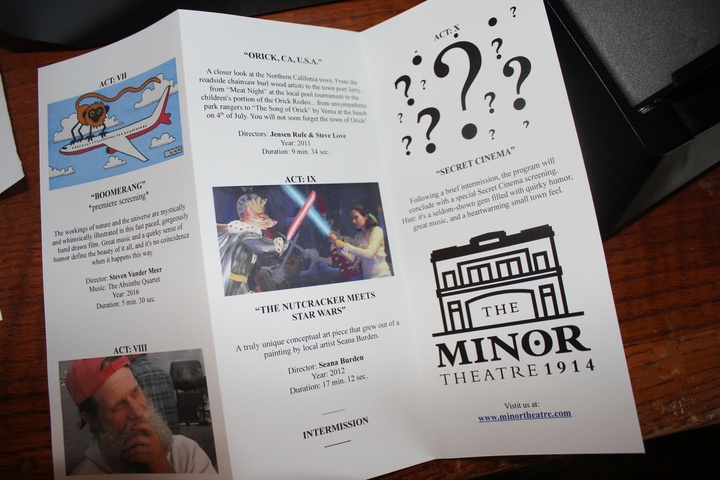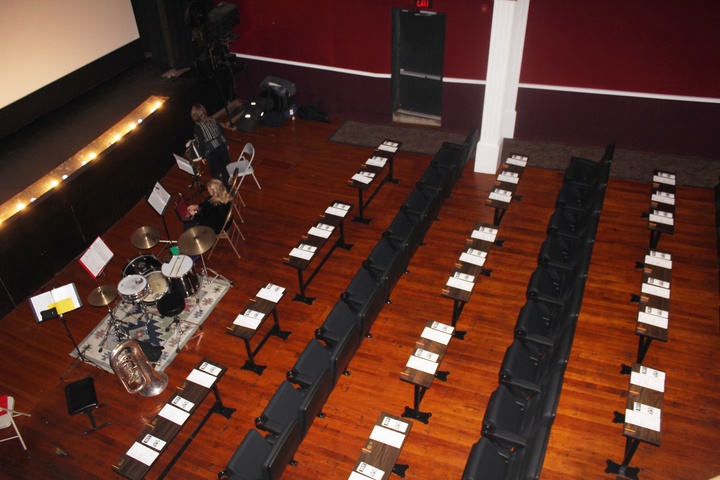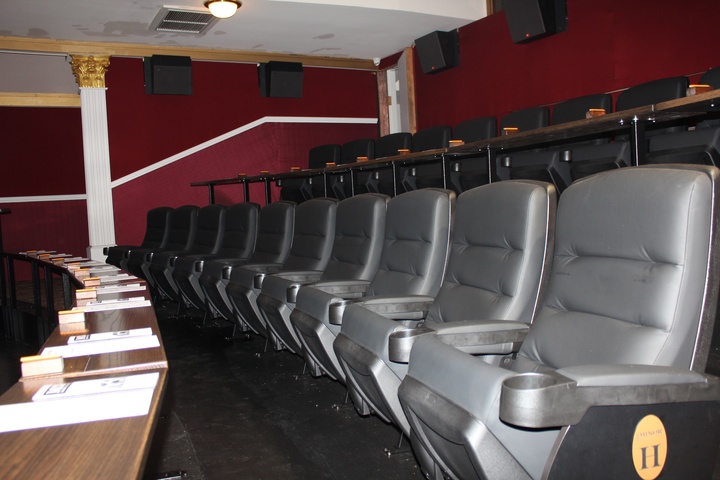 Comfy seats.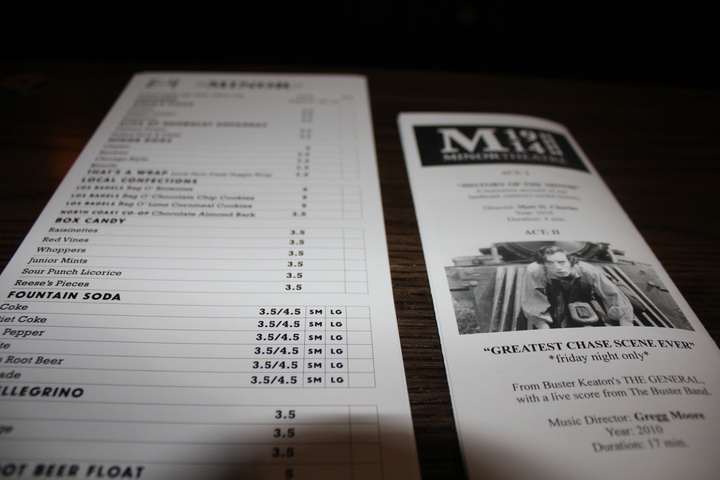 The new menu.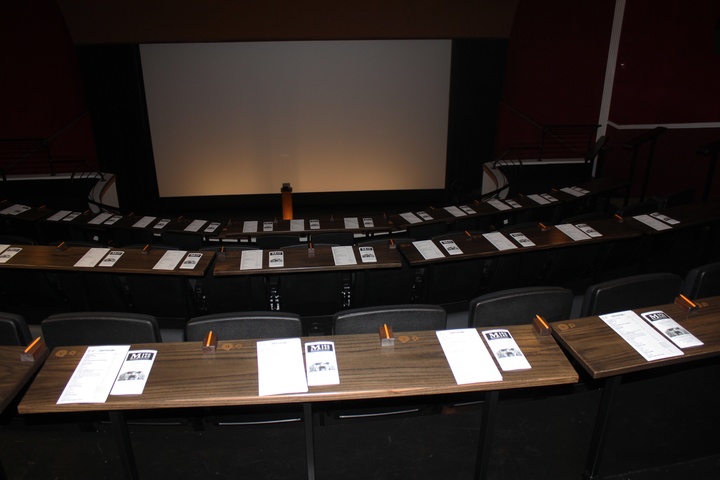 Table service.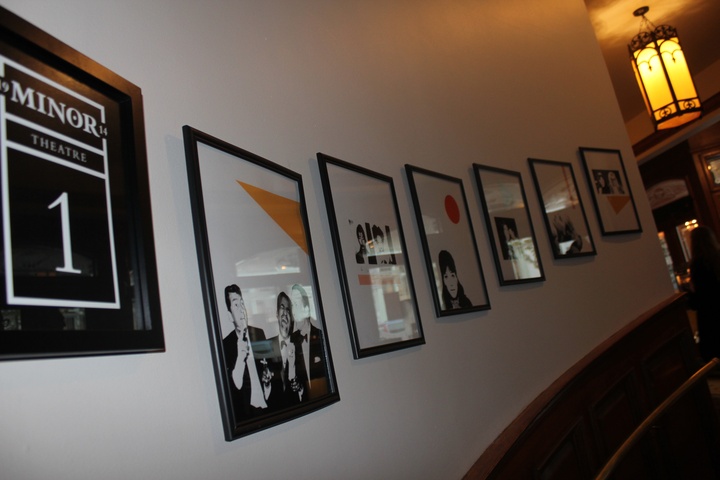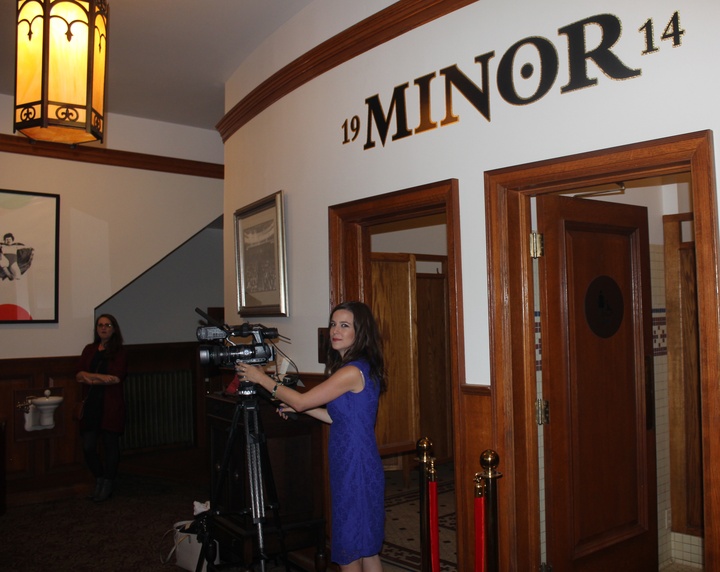 The local media circus was out and about.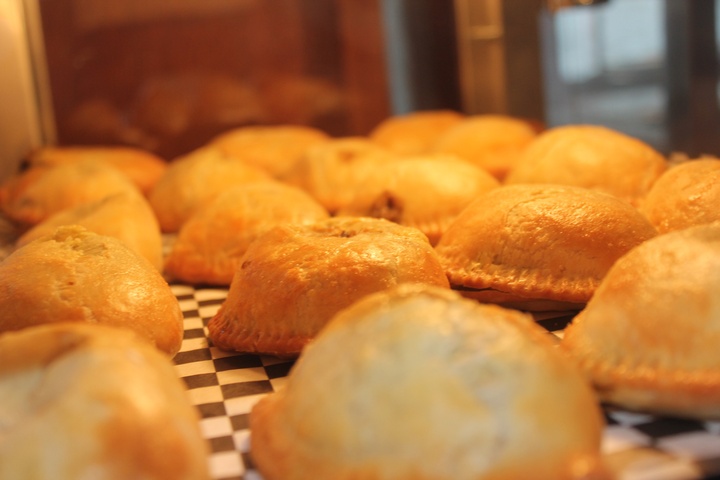 Yummy local empanadas.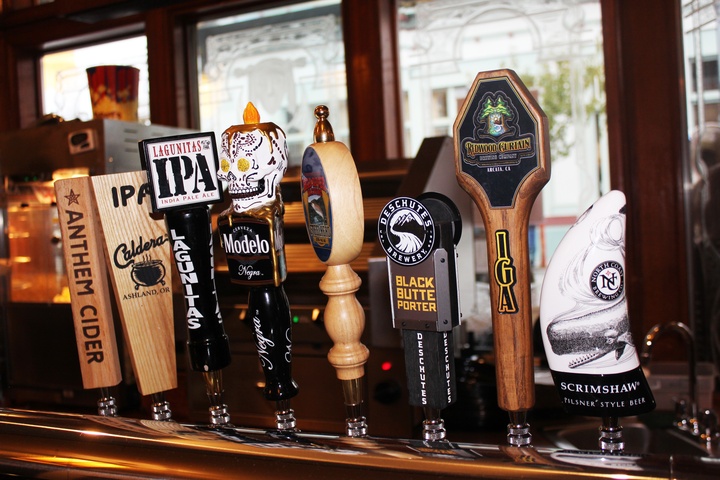 BEER!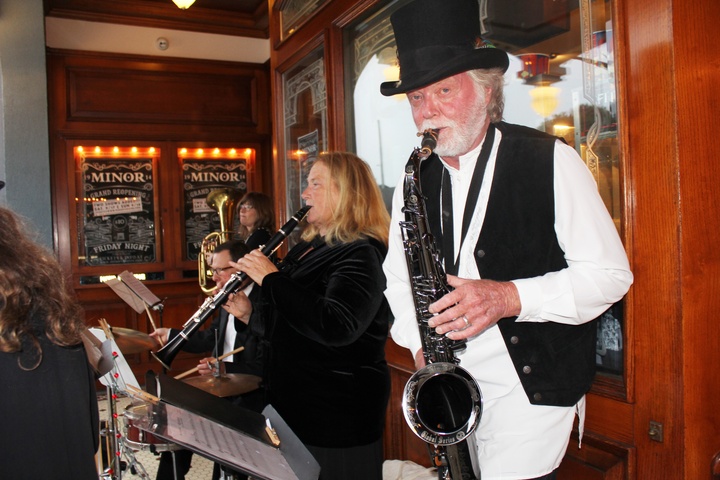 Bandemonium played classic movie scores before the doors opened.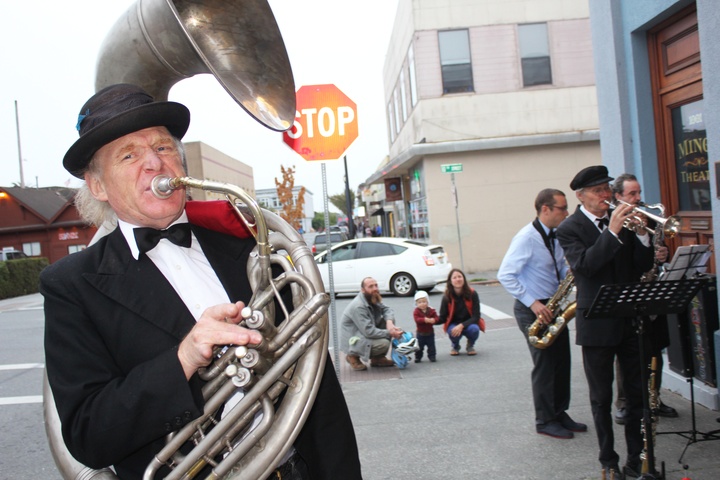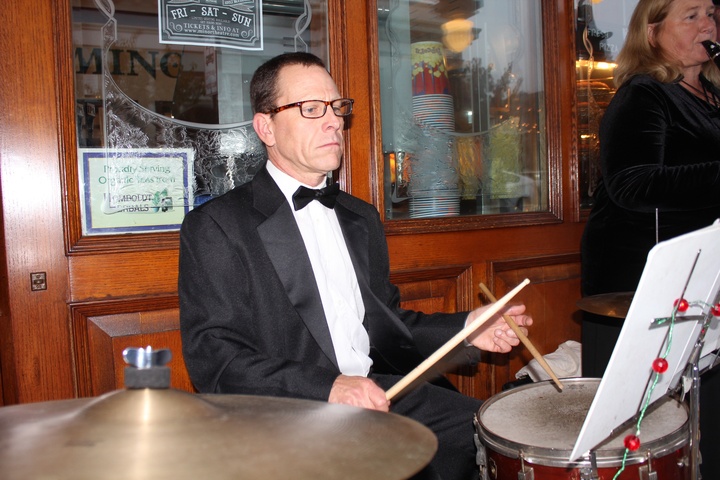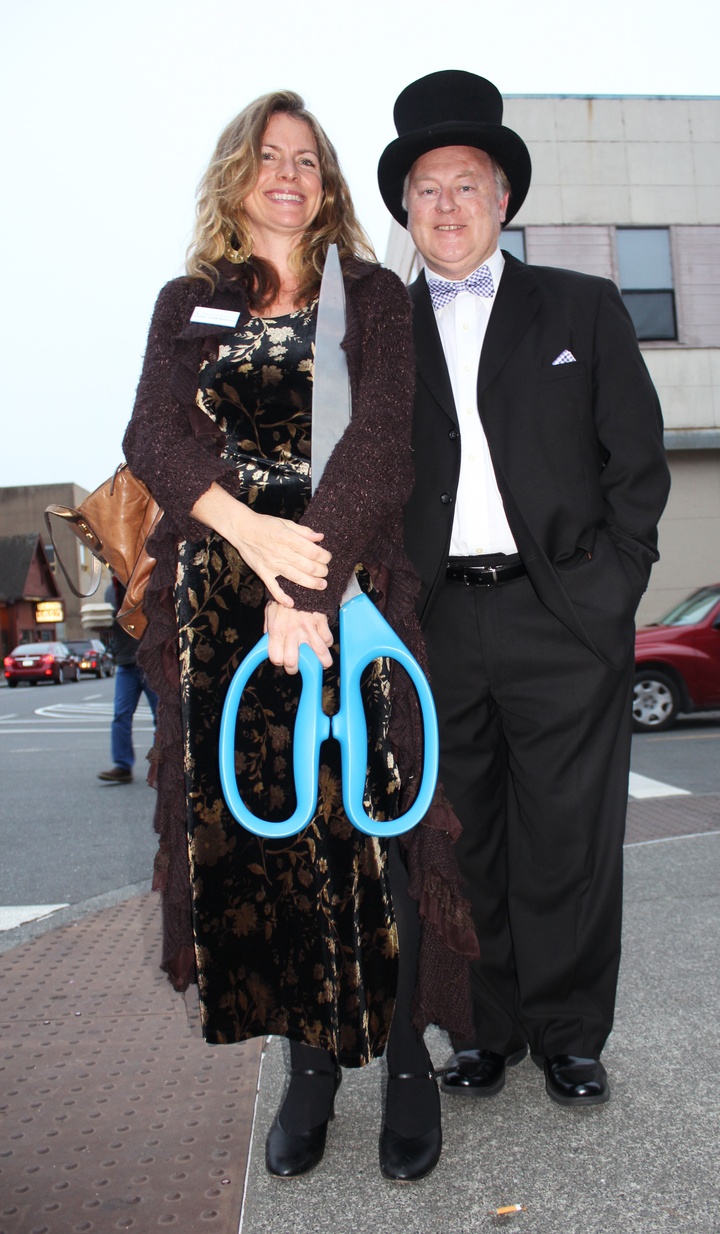 All the who's who of Humboldt gathered for the historic event, from Arcata Councilman Mark Wheetley to County Supervisor-elect Mike Wilson.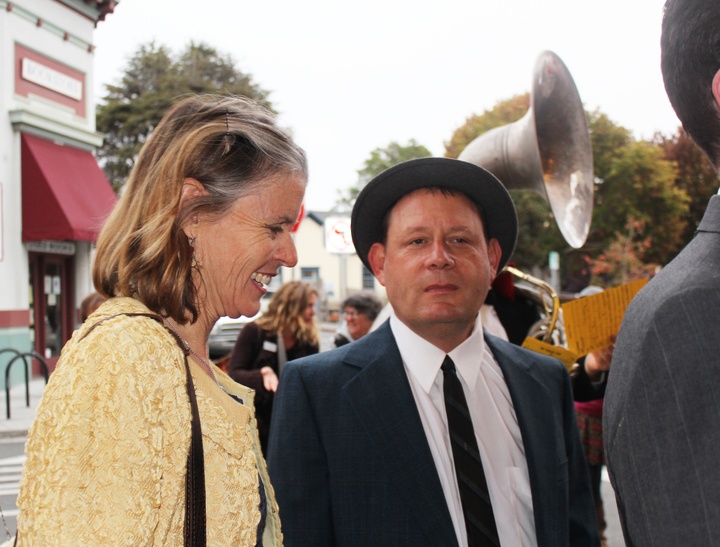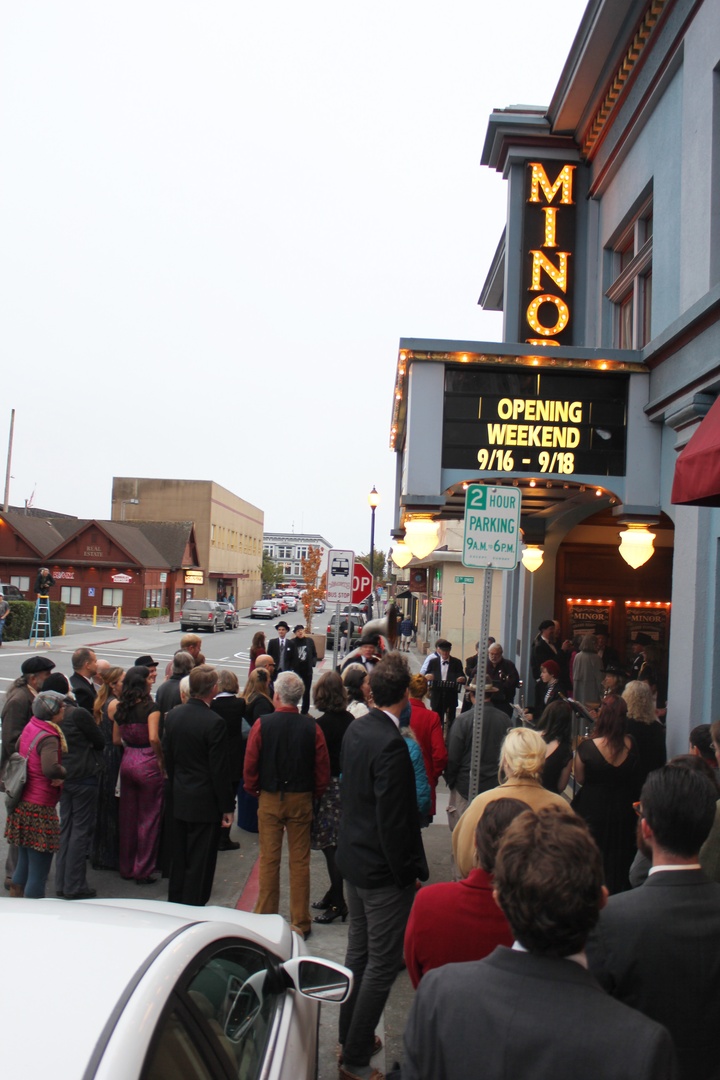 Audience members poured out into the street, many dressed in their Sunday's best.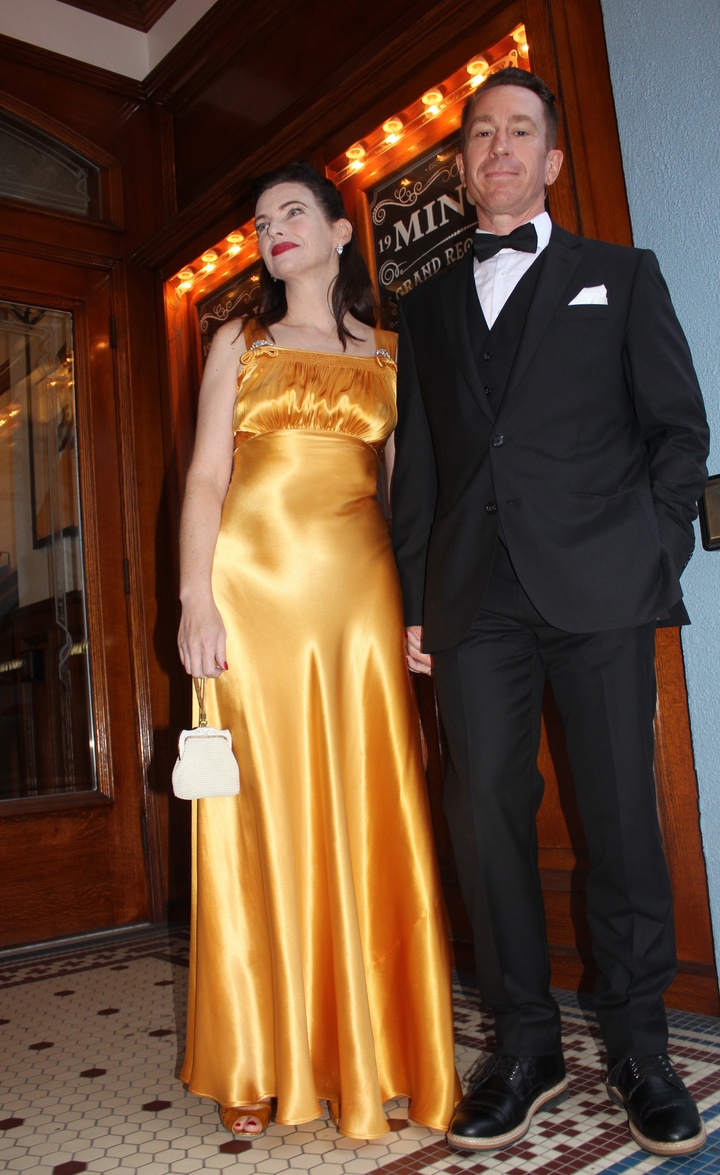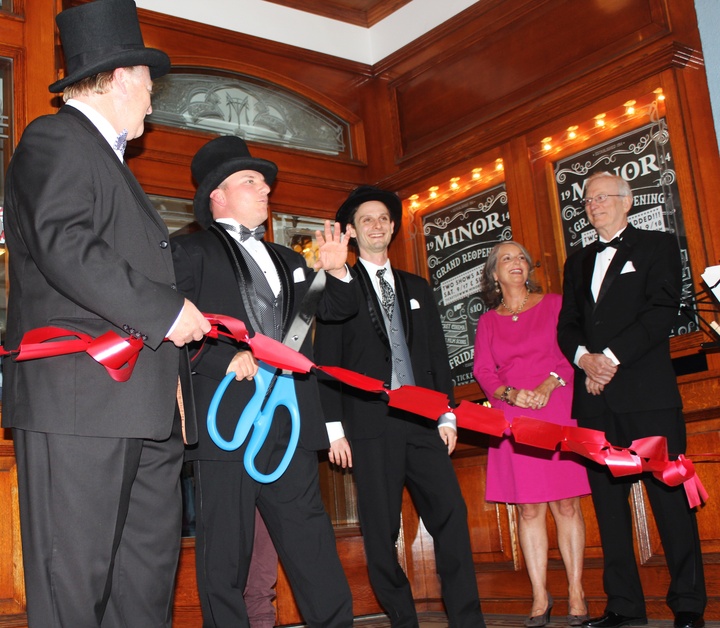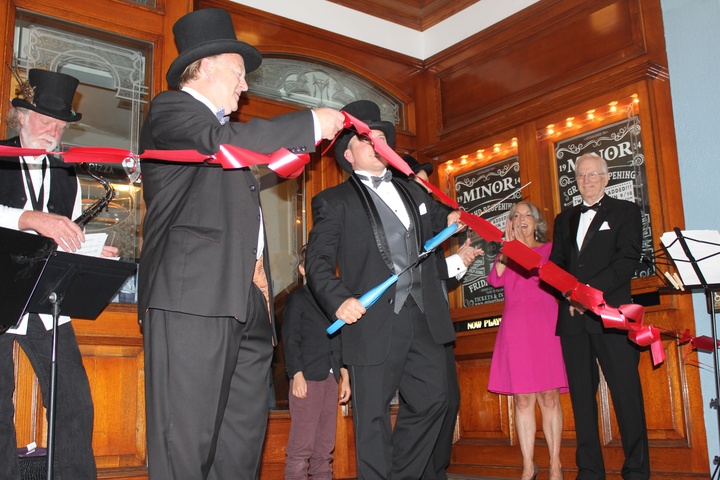 After the Ribbon cutting, the crowd filed in to recreate a photo of the the theater's fist audience.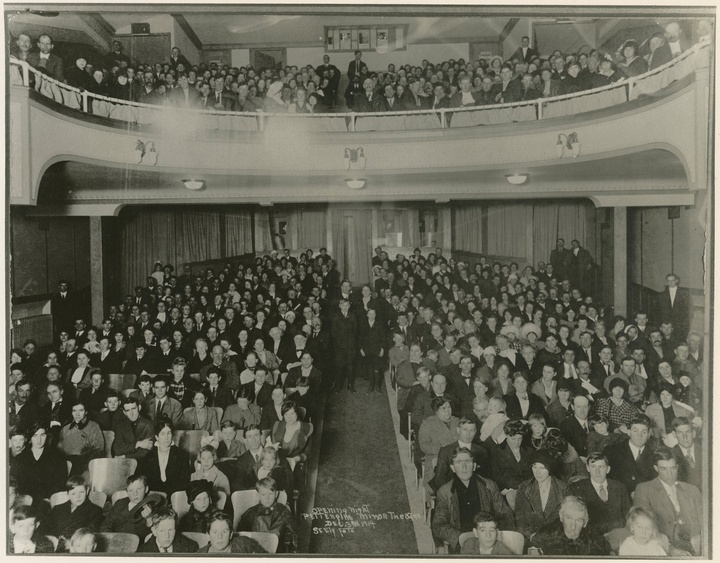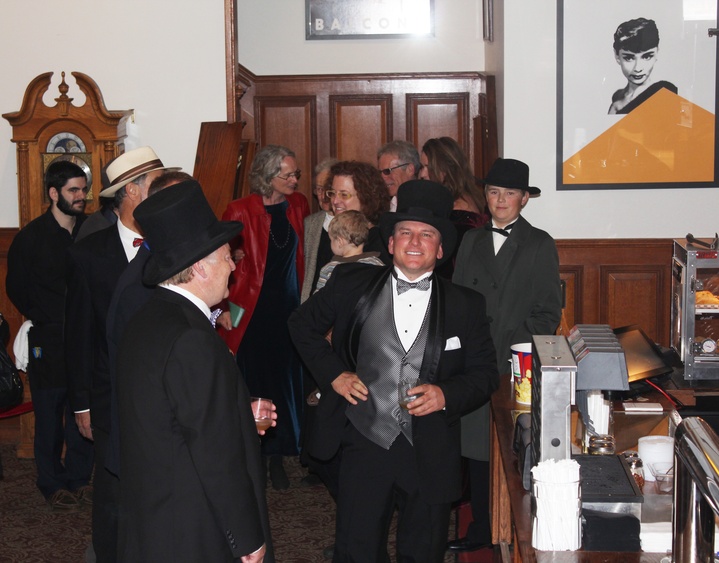 There was plenty of hobnobbing going on throughout the evening.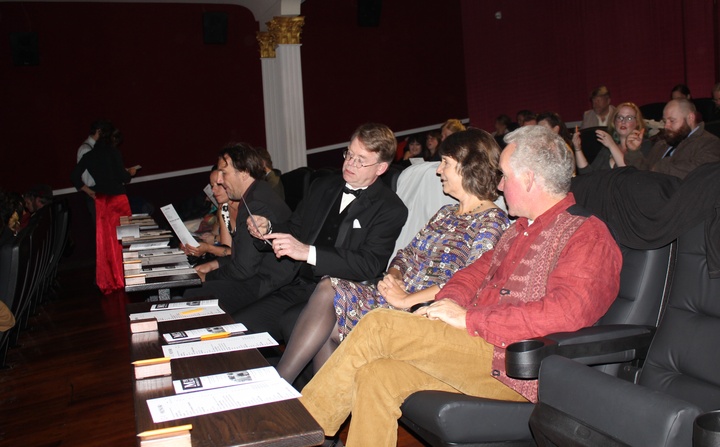 Guests ordered food and drink right from their seats.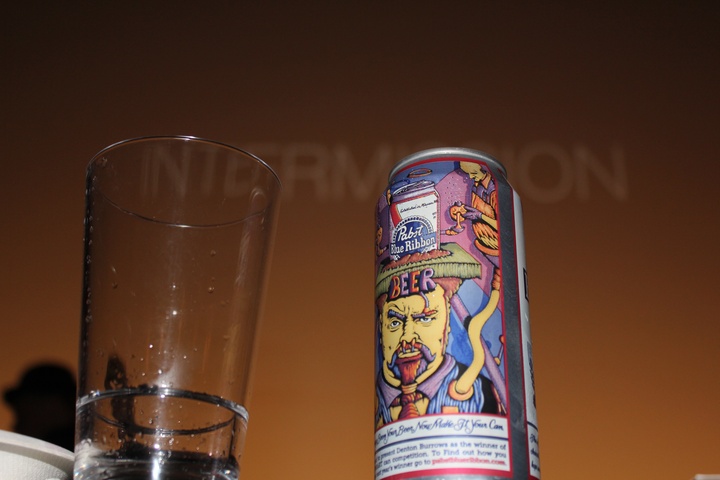 Overall, LoCO deems this event a great success.