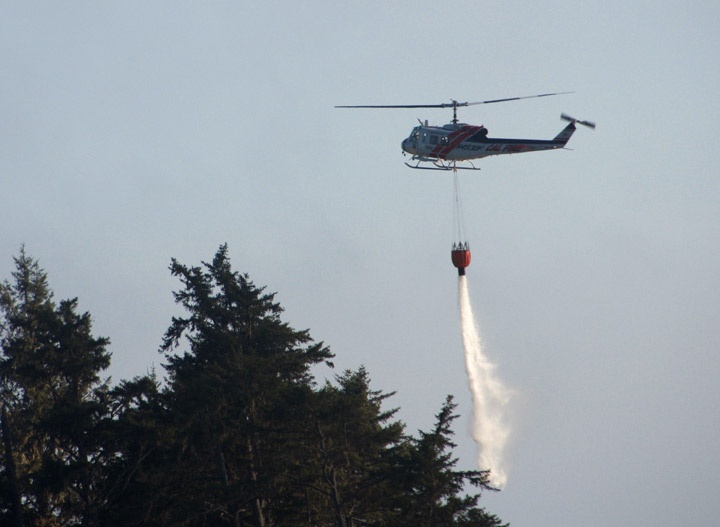 This afternoon, Trinidad Fire and allied fire agencies received word of a wildfire that had broken out somewhere on the beach. Original callers were unsure as to whether the smoke they saw rising up came from Trinidad State Beach or College Cove.
Turned out it was neither. The first units to arrive at the scene quickly determined that the fire was burning on Pewetole Island, offshore. They discontinued further response from firefighting ground units, but the air force continued to the scene.
Says Outpost Trinidad Bureau Chief Ted Pease:
CalFire helicopters scooped up water from the Trinidad quarry, and dumped it on a fire on Pewetole Island off Trinidad State Beach at about 5 p.m. Thursday. The helipcopter dumped dozens of loads of water to extinguish the flames while a CalFire plane circled overhead. By 5:30 p.m., the fire appeared to be extinguished, although the copter continued its firefighting efforts. It is unclear how the fire started.
Photos above and below by Pease; video by Tawni Savage.
###