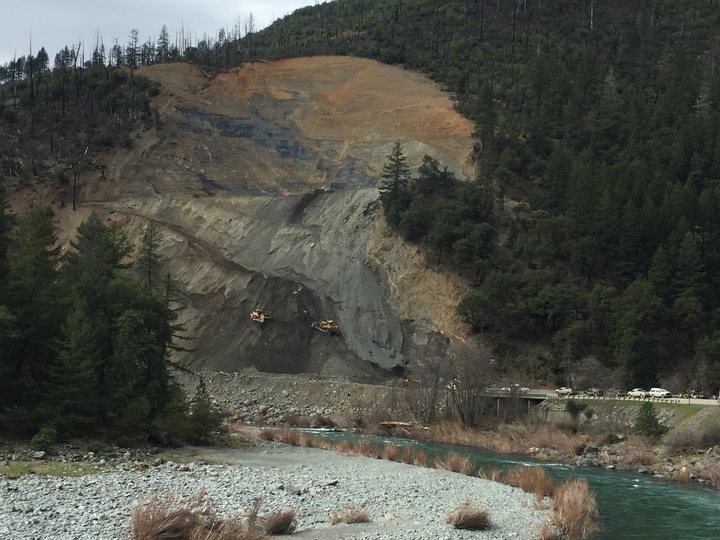 Big French Creek, you will recall, is that slide-prone section of Highway 299 between Willow Creek and Weaverville. It'll be shut down for a few hours tomorrow as Big Orange gets its boom on.
From Caltrans District Two:
SCHEDULE CHANGE — SR 299 at Big French Creek — BLASTING ON FRIDAY

The route will be closed for blasting of large rock on Friday, April 14, 2017 between 11 a.m. and 2 p.m.Please note the road will be open as usual before and after the blasting, on top of the hour. AND, there is the possibility of canceling this blasting due to rain.

Just as a reminder, here is our REGULAR SCHEDULE:
Monday to Saturday

• Single-time openings on the hour from 6:00 am to 6:00 pm every day. Motorists must be in line on the hour in order to pass through the construction area, one-way traffic control with minimum delays and overnight from 6:00 pm to 6:00 am with up to 30 minute delays, one-way traffic control.

Sunday

• Open all day from Sunday at 6:00 am throughout the day and overnight to Monday at 6:00 am, one-way traffic control, with a maximum of 30-minute delays.

All detour openings are subject to change at any time due to weather conditions or for safety reasons.