UPDATE: Standoff in Fortuna: SWAT Team Staged On Kenmar Road After Driver of Stolen Car Flees Into Home

# # #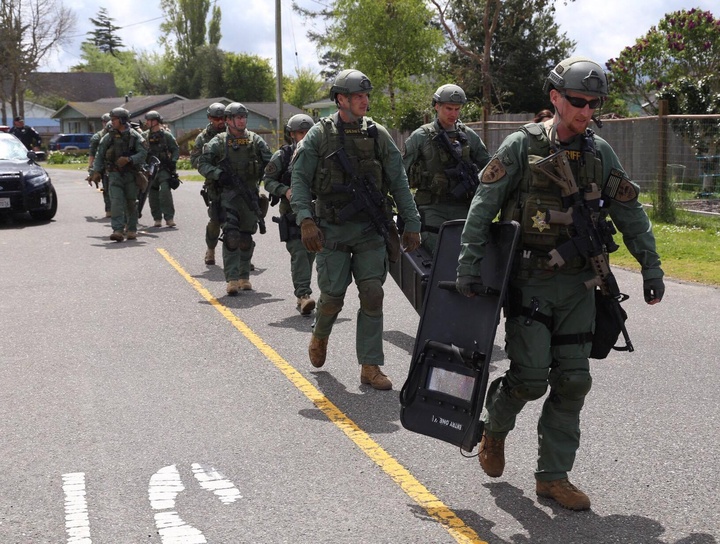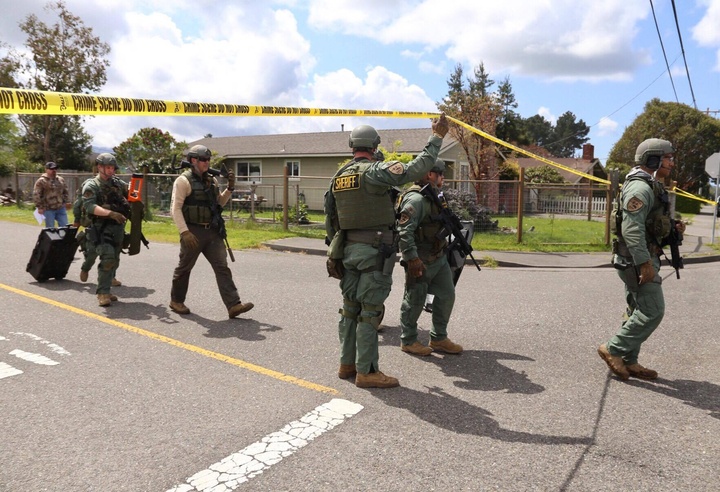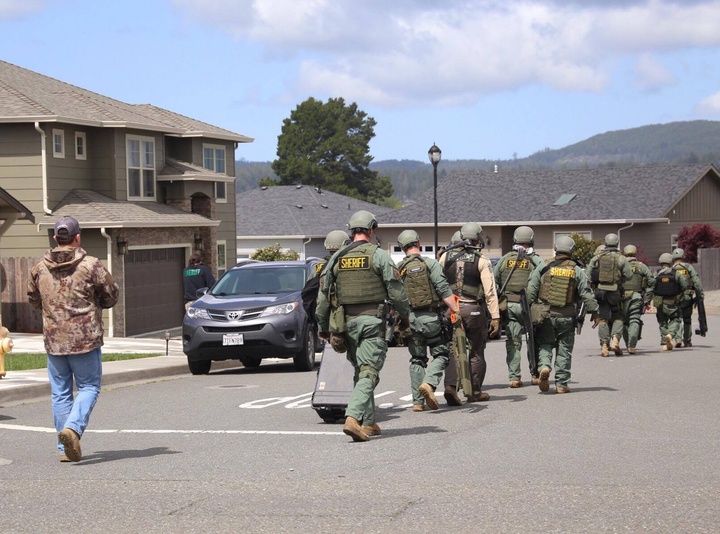 UPDATE, 1:53 p.m.: The SWAT team heads home.
Three weapons were discovered during the incident — an AR-15 and two shotguns. One of the shotguns was discovered int he back yard of the residence, and the other two in the stolen vehicle.
###
UPDATE, 1:42 p.m.: The suspect was not located inside the residence, Dobberstein said. Officers will continue to search the area.
###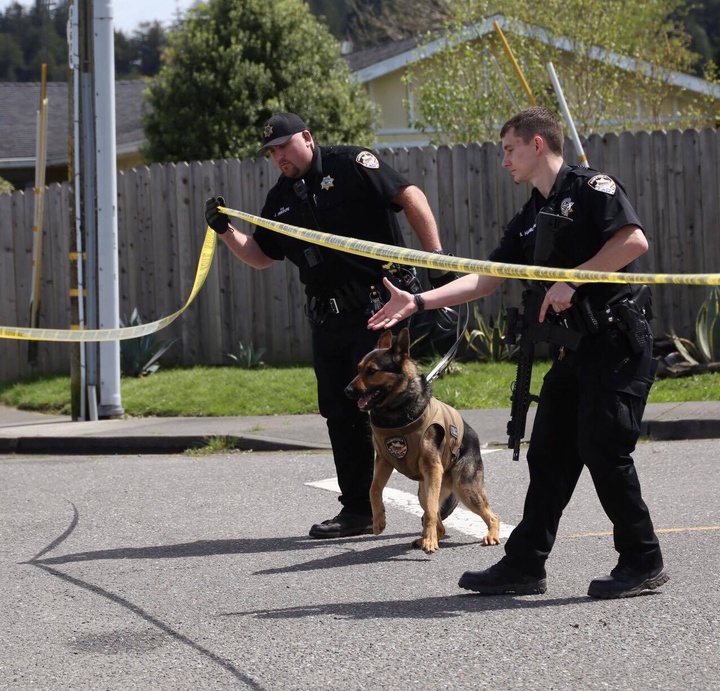 UPDATE, 1:35 p.m.: SWAT officers have made entry into the home and are clearing it. They've not yet located the suspect. Fortuna Police Chief Bill Dobberstein tells the Outpost that they're fairly confident in the perimeter they had set up, but allowed that there was a chance that the suspect could have slipped away.
Police have released all four of the people they had detained at the initial traffic stop. Two of them were minors and were released to their parents, Dobberstein said.
###
UPDATE, 1 p.m.: In the above video, taken a few minutes ago, SWAT team members tell a "Tristan Lewis" that the house is surrounded, and order him to come to the door with his hands in the air.
Back in December, the Fortuna Police Department arrested a Trystan Lewis of Fortuna, then 18 years old, on concealed weapons charges at Rohner Park.
###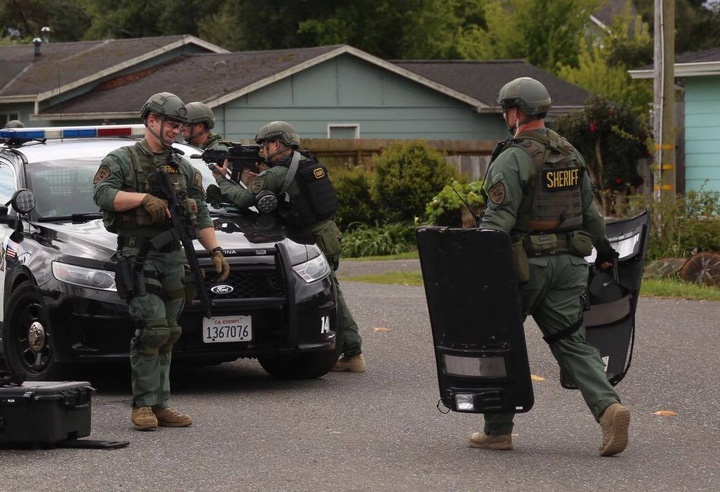 A Sheriff's Office SWAT team has posted up outside a Fortuna home today, after a wanted man fled from a traffic stop on the stolen vehicle he was driving and into a home near the intersection of Kenmar and Kenwood roads.
The incident occurred earlier this morning in the same neighborhood.
Fortuna Police Chief Bill Dobberstein spoke to the Outpost at the scene. He said that the suspect is known to police, has several warrants out for his arrest, and is associated with the home where the standoff is taking place — it belongs to a relative, though he does not have permission to be there, Dobberstein said.
The suspect is believed to be armed.
Fortuna Police Chief Bill Dobberstein
Four other occupants of the stolen car have been detained.
SWAT team members have been shouting for the suspect to come out of the house, apparently to no avail. They're using a small robot at the site, apparently to get different sight angles on the situation.
Updates to follow.