This April 22nd celebrate the Blue Planet! The ocean covers 71% of the Earth's surface, contains 99% of the planet's living space, generates most of the oxygen we breathe, helps feed us, regulates our climate, cleans the water we drink, and provides limitless inspiration and joy.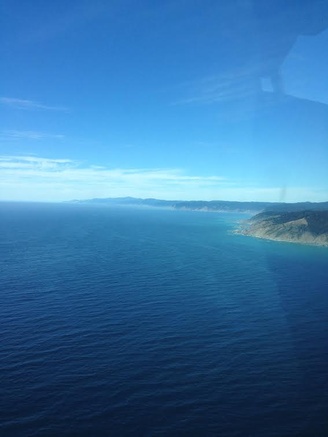 Planet Earth could be getting a little more blue…
According to a new compelling report, Rising Seas in California, scientific understanding of sea-level rise is advancing at a rapid pace, and California could see higher levels of inundation sooner than expected. The report includes information on the likelihood a new range of projections will be met, and provides a framework for evaluating risk, adaptive capacity, and consequences from rising seas.
Key findings include improved understanding of the role of polar ice loss and greenhouse gas emissions "For every foot of global sea-level rise caused by the loss of ice on West Antarctica, sea-level will rise approximately 1.25 feet along the California coast," the report states. The analysis was completed by a seven-member team of experts led by UC Santa Cruz geologist Gary Griggs. Public input will be integrated into the final guidance document update, which is scheduled for adoption by the California Ocean Protection Council in January 2018.
Speaking of new scientific ocean findings…
New Frontiers in Ocean Exploration: The E/V Nautilus, NOAA Ship Okeanos Explorer, and R/V Falkor 2016 Field Season, the seventh supplement to Oceanography, was released last month. These supplements provide an easily digestible look into innovative technologies to investigate the seafloor and water column, and explain the value of telepresence and how it allows the public to participate in expeditions in real time. The study highlights the value of Marine protected areas (MPAs) as vital tools for conserving the ocean's most unique and valuable resources.

"MPAs cover 3.2 million square kilometers (26%) of US marine waters, and protect nationally important marine resources, including fish, minerals, and a rich record of human history (NOAA, 2017a). The US National Marine Sanctuary System includes 13 national marine sanctuaries (NMS) and two of the four US marine national monuments within the US Exclusive Economic Zone (EEZ) and Great Lakes. Across all national marine sanctuaries, approximately $8 billion is generated annually in local coastal- and ocean-dependent economies from activities such as commercial fishing, research, and recreation (NOAA, 2017b)." - New Frontiers in Ocean Exploration: The E/V Nautilus, NOAA Ship Okeanos Explorer, and R/V Falkor 2016 Field Season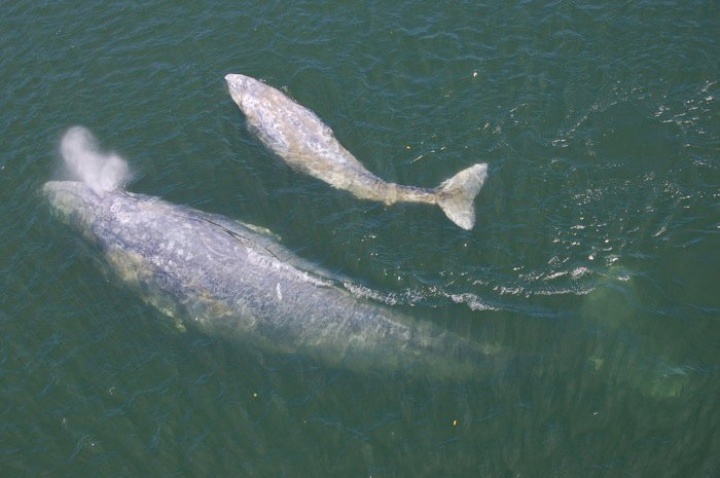 Speaking of protecting marine areas and marine life…Whales are back!
Grab a pair of binoculars and watch as one of the oceans most spectacular live shows travels through our coastal waters. Gray Whales are currently in the middle of their migration from their breeding grounds in Baja to their feeding grounds in Alaska. A small group of these whales don't make the entire migration, but spend the summer along the coast of the Pacific North West.

Whales are extra easy to spot during this Northern migration as cows and calves travel extremely close to shore to avoid predation. If you see a plume of mud in the water it is likely because a Gray Whale is nearby. Gray Whales are referred to as "grubbers" and feed by taking mouthfuls of mud from the bottom of the ocean and filtering out little invertebrates. The best seat in the house to spot these majestic beings is from any high vantage point overlooking the ocean such as Trinidad Head, Indian Beach lookout, Point Saint George, and Patrick's Point. Watching these creatures is spectacular just remember to be respectful and keep a distance for their safety and yours.
Under the water there is a sonic symphony with frequencies undetectable by human ears. Sound is essential to the survival and prosperity of marine life, but man-made ocean noise is threatening this fragile world. This soundscape will give you an idea of the variety of noises that permeate the waters surrounding British Columbia's Vancouver Island.
To report a dead or entangled marine mammal, call the HSU Marine Mammal Stranding Hotline: 826-3650
Care about whales and marine habitats? Tell Congress to Stop President Trump's Dangerous New Offshore Drilling Agenda!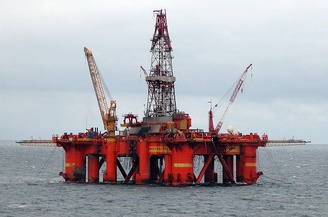 Oil rigs coming to a coastline near you?
Hopefully not! The Trump administration is preparing an executive order to expand offshore oil drilling in U.S. waters. This effort would overturn the permanent habitat protections President Obama put in place late last year. Offshore oil drilling is bad news for ocean ecosystems, marine life, and coastal economies. Fortunately, any attempt by the Trump Administration to revise the 2017-2022 Offshore Drilling Plan will require an extensive review process with multiple opportunities for public input.

Send an email to your federal leaders by completing this action alert.
Call your representatives in congress to tell them to oppose new offshore drilling!
Visit Surfrider's Stop New Offshore Drilling campaign page HERE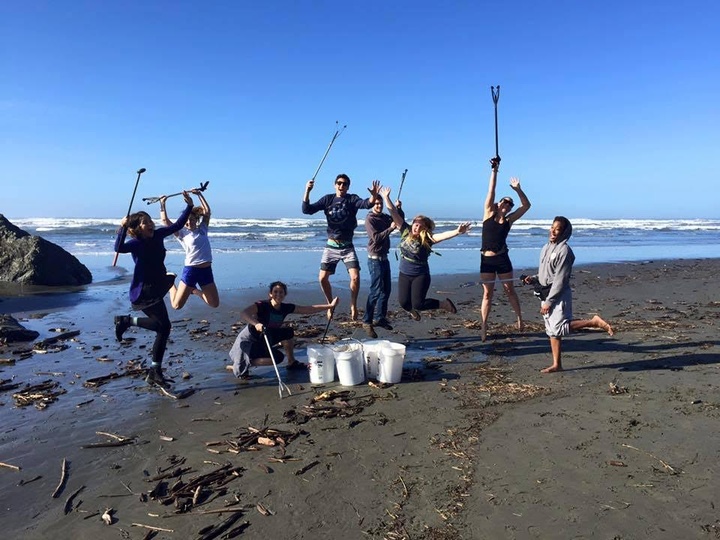 Earth Day Weekend Beach Cleanups!
Join the NEC the Sunday after Earth Day (April 23) for a beach cleanup at Clam Beach! Celeberate Earth Day with friends at the beach. We will be meeting in the south parking lot at 10am. NEC provide bags, pickers, buckets, and gloves, but bring water!
Crab Park Eel River Estuary with PacOut Green Team
This PacOut Green Team event is sponsored by Trim Scene Solutions and is a part of Humboldt Steelhead Days' annual celebration of all things steelhead. Meet Saturday April 22nd, at the parking area at 8:45 am and start the cleanup at 9 am. We finish at 10 am.
Earth Day at Trinidad State Beach
Join California State Parks for their 19th annual Earth Day Restoration and Cleanup at Trinidad State Beach presented by PG&E. Help with forest restoration and much needed maintenance after a stormy winter. Register for this free event online at www.calparks.org/earthday to participate. Check in is at 8:30 a.m.
# # #
Delia Bense-Kang serves as the Northcoast Environmental Center's Marine Protected Area Outreach Coordinator and chairs Surfrider Foundation's Humboldt Chapter.