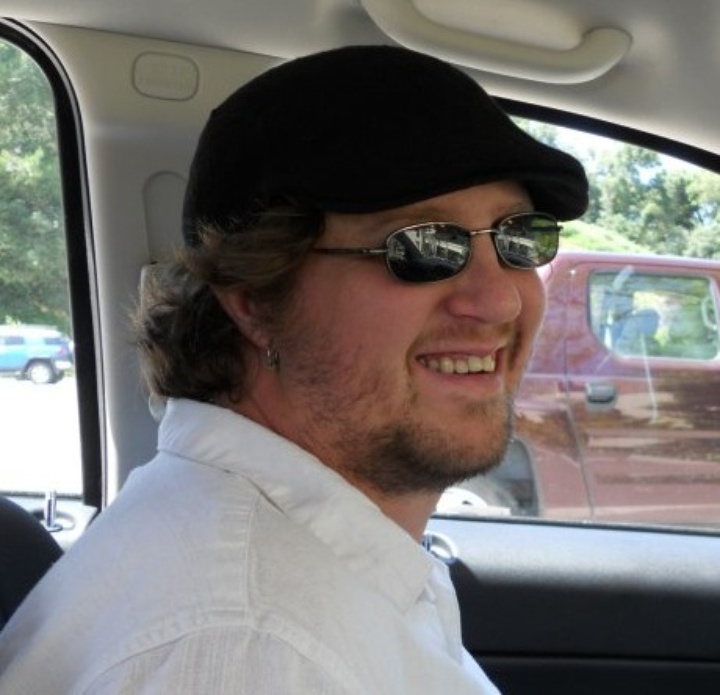 Kenton William Jenkins Hirsch — or Ken, as he was known to his family and friends — passed away on March 13, 2017. But for a day, Ken lived until he was 36.

Kenton was born on March 14, 1981, at Mad River Hospital in Arcata. He'd been born with a heart defect that almost took his life before he'd lived a day. However, thanks to some very talented doctors he survived to live a life that, while short, was one that mattered. His health in the last year and a half had deteriorated profoundly and resulted in numerous trips to the St. Joseph emergency room. On his last trip there, what initially appeared to be pneumonia turned out to be heart failure and the world lost a very kind soul.
Being raised with an attitude that he could do almost everything any other boy his age could do, Ken became involved early on in soccer and distinguished himself in math in school. He attended Eureka High School. It was during those years that he met Jessica Hoffman, the woman who would become his wife. Following high school, he attended HSU, where he later earned a BS in mathematics.
While working towards his degree, Ken worked at the Arcata Figueiredo's store and continued on there until he'd become a co-manager of the store. He left that job and ultimately ended up working for the Humboldt County Child Support office, working for the benefit of children.
When reflecting on his life, it's amazing how much living he was able to pack into the short time he had. As a mathematician, for fun and as a challenge he developed a cryptographic approach to coding information in such a way that it was impossible to decrypt with current computer methods. During his education at HSU, he presented on that work at the State of Jefferson Math Conference. Imaginative as well as analytic, he enjoyed developing whole worlds that served as the backdrops to the Dungeons and Dragons games he held for friends.
For exercise and to get out into nature, as he loved to do, he enjoyed geocaching. He and his wife placed and found geocaches all over Humboldt County as well as California, Florida and Hawaii. He also loved to go camping with his wife and did so on many of the beaches above Trinidad.
Kenton was also a woodworker, developing his own designs and then building them with great success. His artistic skills also made their way to the graphic arts where, as a photographer whose prints were later used as examples in HSU's photography classes, he was invited to present a showing of his work in the Morris Graves museum.
While hinted at, what might not be obvious in the things Kenton did in his life was the kind of person he was. Simply put, he was one of the kindest, most considerate people anyone had the pleasure of knowing. It is that aspect of him, his caring and generous soul, that will be missed most by his loving family.
Kenton is survived by his wife, Jessica Hirsch, his mother and father, Linda and Will Hirsch, and his brother Evan Hirsch.
A memorial service will be held at Samoa Beach, Saturday, April 22, at 3 p.m. In lieu of flowers, if people desire to make a contribution, the family would ask people to donate, in Kenton's name, to the American Heart Association or the Sequoia Humane Society.
###

The obituary above was submitted by Ken Hirsch's family. The Lost Coast Outpost runs obituaries of Humboldt County residents at no charge. See guidelines here.