In the wake of a recent administrative shakeup at the Boys and Girls Club of the Redwoods, the McKinleyville town board has reaffirmed its commitment to work with the organization to run the community's fledgling teen center.

The McKinleyville Community Services District has been working with the club for four years during the planning for the McKinleyville Teen and Community Center, which opened its doors at Pierson Park in August. The club staffs the building during weekdays and provides programs for teens. (The club also runs a teen center in Eureka.)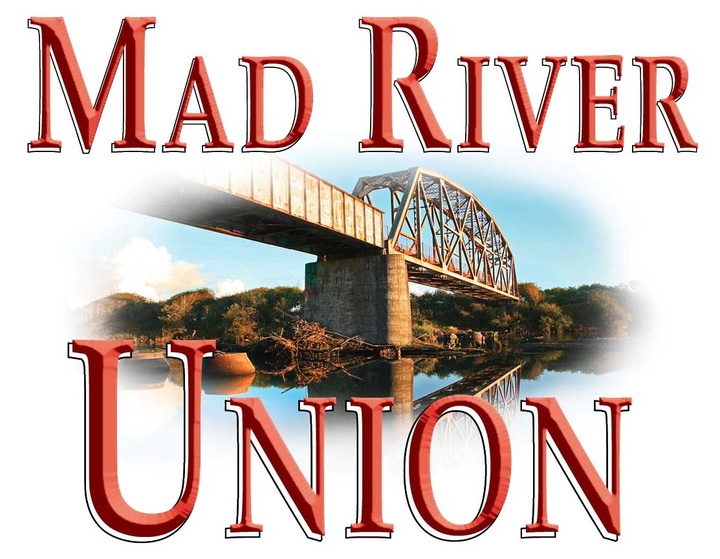 A key player in that partnership was former Boys and Girls Club of the Redwoods Executive Director Liz Smith, who was placed on administrative leave last month. Several weeks later, on April 10, Smith wrote on her Facebook page that she had submitted her resignation.

Smith worked for the organization for 21 years, the last eight as its executive director. Smith was well regarded as the club's director and received numerous awards for her community service. By all accounts, she was a talented, well-liked and well-respected administrator who breathed life into the club and was adept at planning, organizing and fundraising.
However, letters written by Smith since December and shared publicly indicate that this has been a tumultuous time in her life. She appears to have had a personal breakdown that played out publicly on her Facebook page and in letters she emailed to organizations and to local bloggers.
In her letters, Smith, who is black, repeatedly accuses people and organizations of being racist, although she doesn't give any specific examples of racist behavior.
In December, after serving on a committee charged with hiring a new manager for the KHSU public radio station, Smith wrote a scathing Facebook post in which she suggested that she was being used as a "double token woman of color. "What's beyond depressing and confusing for me is that those who I thought were my peeps, liberals, are using me," Smith wrote.
She thanked her friends for support, for "helping to let me cry, yell and hyperventilate pain and anger like I never have before."
She also referenced suicidal thoughts she said she was having. "The part of me that wanted to kill myself last week? Well, the passive, questioning aspects of me have now died a painful death … I am now putting myself on the slave auction block for the highest bidder that will support the Boys and Girls Clubs of the Redwoods."
In March, after she was placed on administrative leave, Smith wrote a lengthy letter to Jim Clark, CEO of the Boys and Girls Club of America, in which she demands $500,000 for a new foundation she said she is creating called the Phoenix Rising Foundation. She also demands that Carter issue a public statement "confessing the need to better serve the youth who need us most."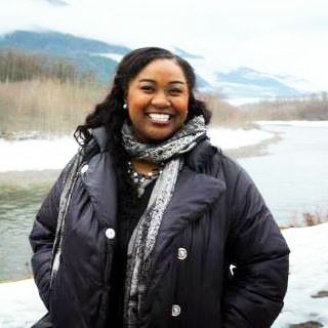 "These expectations are non-negotiable," Smith wrote. If the payment was not made by March 28, Smith warned that she would take action. "Should this not happen, you can expect to see me hosting a press conference at one of our major state capitals, accompanied by representatives from the NAACP, ACLU [and] Rotary International."
In the letter, Smith condemns the Boys and Girls Club of America for incompetence and racism, while trumpeting her own accomplishments.
"I am not a rising star, I am a galaxy of greatness who is stuck in the Bermuda Triangle of greed, ineptitude, ignorance and arrogance that is the Boys & Girls Clubs of America and the complete lack of support from a very white, privileged, ignorant and entitled board of directors." At one point in the letter, Smith refers to herself as the "Head N***er in Charge."
According to an article in the Times-Standard, Smith sent another letter to the CEO of the Boys and Girls Club of America stating that if she didn't hear back from the organization, she would hold a press conference "that publicly asks President Trump and our federal government to discontinue providing federal dollars to BGCA [Boys and Girls Club of America]." The subject line in the letter is "BGCA is Ku Klux Klan in Blue Hoodies."
Smith was more diplomatic in her April 10 Facebook posting announcing her resignation. "The Reader's Digest version of my decision is that the board and I had conflicting priorities that ultimately distracted from us enlivening our mission, vision and values, all of which are stellar. I trust that the club will be better able to realize this vision without me."
Smith did not respond to request asking her to comment before the Union went to press. In an April 5 article in the Times-Standard, Smith said she was currently residing outside the county "for my safety and my family's safety."
Rodney Strom, board president of the Boys and Girls Club of the Redwoods, said the organization could not comment on the situation because "we are legally prevented from commenting on what is a private personnel issue."
"What we do want to say is that Monica Rose is our acting executive director at this time," Strom wrote in an email to the Union. "Monica is a 15-year veteran of Boy & Girls Club of the Redwoods. She is in charge and doing an excellent job. All four of our units including the Eureka Club House, Eureka Teen Center, Teen Court and McKinleyville Teen Center are fully staffed and continue to serve the Club Kids of Humboldt County daily. The organization is governed by a volunteer Board of Directors which is fully engaged in the club's mission."
The McKinleyville Community Services District Board of Directors briefly discussed the matter at its April 5 meeting.
"This is one that's kind of heartbreaking for me," said Board President Dennis Mayo.
Mayo said he was concerned about how the situation might affect participation by teens.
McKinleyville Recreation Director Lesley Frisbee said she has been meeting with representatives of the Boys and Girls Club of the Redwoods and was assured the organization would continue to operate the teen center.
The board ultimately voted unanimously to send a letter to the club's Board of Directors.
"This can be a challenging time for an organization, and I want to assure you that the MCSD board and staff are committed to the partnership we have developed over the past several years." states the letter, signed by Mayo.
The McKinleyville teen center, located at 1705 Gwin Rd., is open Monday through Friday from 2 to 7 p.m. and serves youth who are in the sixth to 12th grades.
###

Jack Durham is editor of the Mad River Union. Subscribe here.