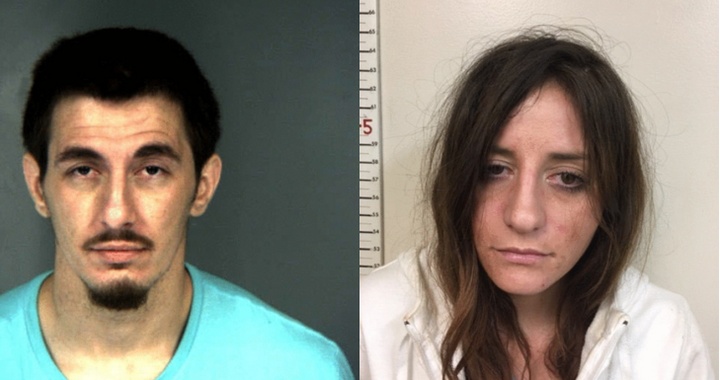 PREVIOUSLY:
###
From the Humboldt County District Attorney's Office:
On April 25, 2017 a jury found both Samantha and Francisco James guilty of felony first-degree burglary of a residence and felony second-degree burglary of a storage shed. The jury also found true the special allegation that a resident was inside the home during the commission of the burglary.

The convictions arose from the defendants' conduct on 12th Street in Fortuna on July 24, 2016. At around 2:30 a.m., a person returned home to find her residence ransacked and both defendants in her dining room area. The defendants fled through a side door and the resident gave chase, but the defendants escaped immediate capture. The resident found the defendants' vehicle parked behind a nearby business, loaded with property that the resident identified to Fortuna Police Officers as stolen from her backyard shed. Both defendants were arrested in Fortuna the following day.

Officer Lindsey Frank from Fortuna Police Department investigated the case. Deputy District Attorney Carolyn Schaffer prosecuted the case with assistance from District Attorney Investigators Martin Perrone and Gary Cooper.

The defendants return for sentencing on June 6, 2017. The maximum term for felony first degree burglary is six years in prison. The second degree burglary conviction could add 8 months to the sentences. In addition, Mr. James was already on felony probation and the Court could impose additional time for violating his terms of probation.