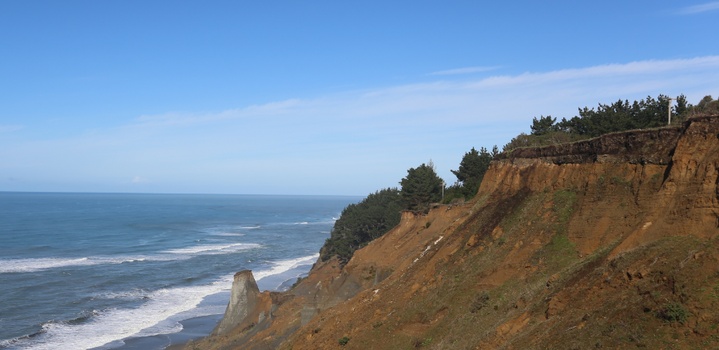 Get it while it's wood! Bureau of Land Management press release:
The Bureau of Land Management is offering firewood cutting permits at the Lost Coast Headlands area, six miles west of Ferndale.

Permits are available for purchase at the Arcata Field Office, 1695 Heindon Road, in Arcata.

Permits will allow wood cutters to remove downed trees in a designated wood cutting area. The permits cost $10 per cord, with a two-cord minimum and a 10-cord maximum. The BLM will provide purchasers with maps of the cutting area and information on wood cutting regulations. Those planning to cut wood must buy the permit and be present during wood cutting.

BLM crews cut the pine and cypress trees and then move the wood close to a paved area to make removal more convenient for wood cutters.

In addition to getting an economical source of winter heat for their homes, firewood cutters are helping the BLM complete a recreation site at the former Centerville Naval Facility. "Once the firewood is removed, we can begin working on improvements that include a restroom, picnic tables, a parking area and trail," BLM Arcata Field Manager Molly Brown said.

Perched along the coastal bluffs near the mouth of the Eel River, the 463-acre Lost Coast Headlands offers trails for beach access and stunning coastal views. There are great opportunities for hiking, picnicking, bird watching, wildflower viewing and beachcombing.
For more information, telephone the BLM Arcata Field Office at (707) 825-2300.