This weekend is busting with activities for the ocean-outdoor enthusiast, Humboldt! Check out one or all of these events sure to educate, inspire, and get you prepared for more adventures.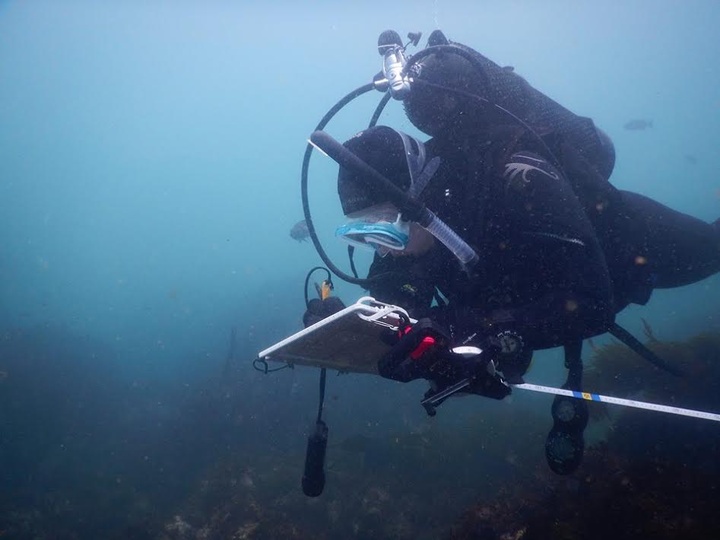 Check out Reef Check | Anna Newman
Be Inspired With Ocean Night
This month's Ocean Night at the Arcata Theatre Lounge on Saturday, April 8 will feature live speaker presentations in place of documentary films! As always, there will be a surf film and raffle. Doors open at 6:30 p.m. Presentations and films start at 7 p.m. All ages. $3 suggested donation. Scheduled:
Reef Check: Founded in 1996, Reef Check works to protect tropical coral reefs and California rocky reefs. Anna Newman, Reef Check North Coast Regional Manager, and HSU alumni, will be discussing citizen science and sub-tidal monitoring along the North Coast. She will also talk about Reef Check's new Abalone-specific program in conjunction with The Nature Conservancy.
HSU Marine Science Student Association: MSSA members will be talking about their mission to to facilitate interdisciplinary collaboration at HSU among students interested in the marine environment.
Surf Flick - I Had Too Much To Dream Last Night: If you need a daydream to tide you over until summer, this is the film for you. Reminiscent of Endless Summer, this film follows surfers Harrison Roach and Bryce Young, on a motorcycle expedition throughout the islands of Indonesia. Sit back and relish in the soulful surfing and soundtrack created by Deus ex Machina and Raen. Trailer below: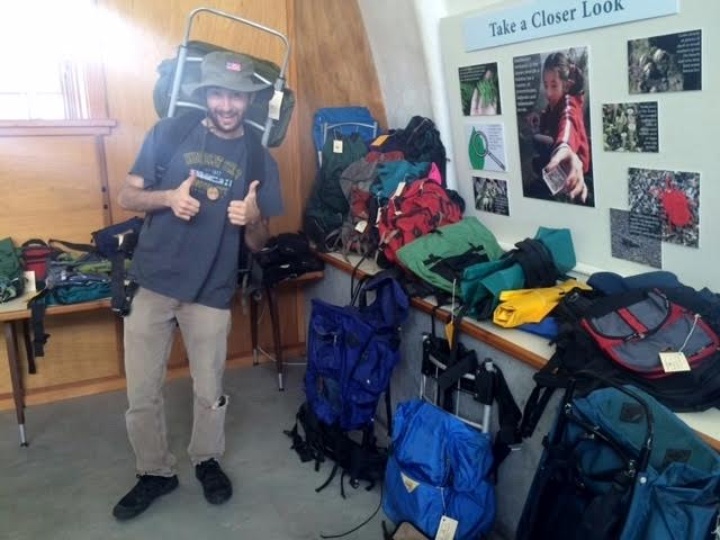 Get Prepared With The Get Outside Gear Sale
Support Friends of the Dunes and find great deals on gently used and new recreational gear at their annual Get Outside Gear Sale. This wildly popular event includes a giant, used and new outdoor gear sale, door prizes, and silent auction. Members get first pick from 11am to 12pm, then the event is open to everyone from 12:30 to 3pm. Donate or consign your gently used gear by April 7th!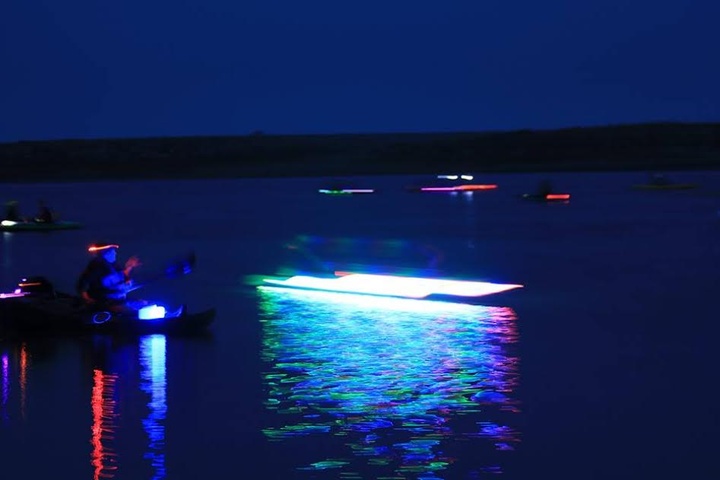 Go For An Adventure At The Stone Lagoon Paddle and Camp
Join Kayak and SUP Party Humboldt for an illuminating adventure at Stone Lagoon! Bring your glowing kayak, SUP, or canoe, as well as your camping gear for an optional overnight stay at the campsites across the lagoon following the paddle. If you do not own any sort of lagoon-type vessel and would like to join, Kayak Zak's will have single, tandem, and SUP rentals available for the evening. Previous paddling experience and PFDs please! More information HERE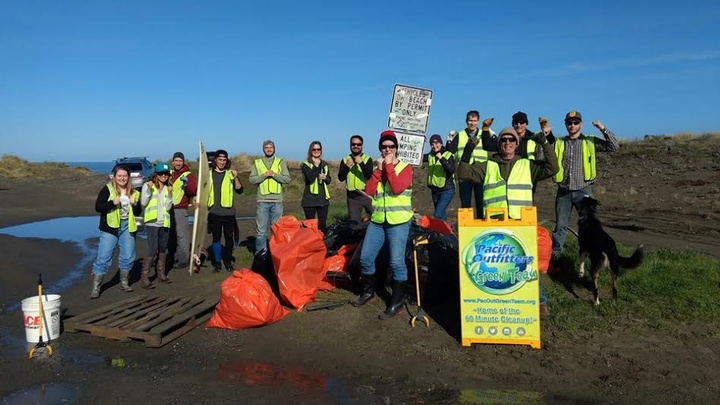 Spread the Stewardship at the Mad River Beach Park Cleanup
Join PacOut Green Team, the Northcoast Environmental Center, and Surfrider in a special clean up event to raise awareness about the Samoa State Marine Conservation Area. Meet at the Mad River Beach Park parking area at 8:45 am, start the cleanup at 9 am, meet back up at around 9:50 am for a group photo and a quick raffle drawing for some neat prizes.
About the Samoa SMCA:
The Samoa SMCA is one of 20 marine protected areas (MPAs) in the North Coast region. It is part of the larger network of 124 MPAs that span across the entire California coast. These MPAs - sometimes referred to as "underwater parks" - conserve and restore wildlife and habitats in our ocean, just as national and state parks do on land. And just as you visit parks on land, MPAs are open to public enjoyment.
The Samoa SMCA is 13 square miles of sandy beach habitat, perfect for beachcombing, picnicking, and spotting wildlife such as seals and even whales near offshore. The Samoa SMCA is one of the MPAs that allows for some fishing activities. In the Samoa SMCA, it's okay for recreational fishermen to catch salmon by trolling, surf smelt by dip net or Hawaiian type throw net and Dungeness crab by trap, hoop net or hand. Commercial fishermen can catch salmon with troll fishing gear, surf smelt by dip net and Dungeness crab by trap.