PREVIOUSLY: County Health Department Shuts Down Arcata's Taco Faktory Truck After Failed Inspection
Rejoice, Arcata. The tacos are flowing again.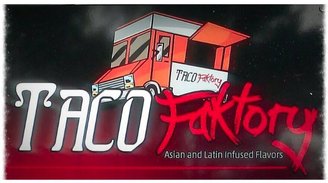 Taco Faktory, the popular food truck which can generally be found near the corner of J Street and Samoa Boulevard, is again open for business after addressing a few violations found during a recent Humboldt County Department of Health and Human Services Division of Environmental Health inspection.
All told, the establishment was closed less than a week. You can read the report from DHHS's second inspection here, if you must.
Lunchtime approaches. May we interest you in a Thai burrito?