What to do about Hector?
The legal system is in a quandary about how to deal with Hector Godoy-Standley, one of five people charged in a murder and carjacking in December 2016. Godoy-Standley has been diagnosed as developmentally delayed, and therefore unable to understand the criminal proceedings that could end with him in prison for life.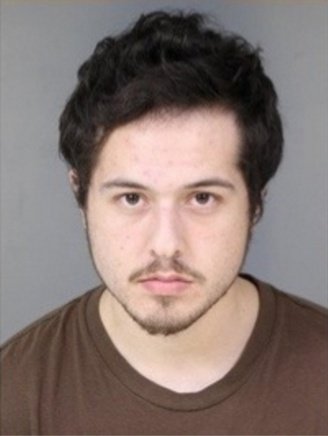 This morning, in Judge Christopher Wilson's courtroom, yet another hearing ended with satisfaction for no one. Defense attorney David Celli told Wilson he has filed an appeal with Redwood Coast Regional Center, which provides services to developmentally disabled adults but doesn't want Godoy-Standley.

And a report from ConRep, a state agency that recommends treatment options, was dismissed as inadequate by both Celli and the judge.
Deputy District Attorney Carolyn Schaffer said she would like to see Godoy-Standley ordered to Napa State Hospital for treatment, and the appeal to the regional center can be dealt with later. For now, Schaffer said, Godoy-Standley is receiving no help and just "languishing in jail."
"What are we treating him for?" Wilson wondered, noting that a psychiatrist diagnosed Godoy-Standley as developmentally delayed, not mentally ill.
Criminal proceedings have been suspended against Godoy-Standley, 22, while the options are being considered. But the case against the other four suspects is moving toward jury trial.
The four are Godoy-Standley's girlfriend Catherine Lynn Suzanne Fode, Fode's friend Tamara Nicole Thomson, Thomson's boyfriend Cesar Octavio Venezuela and Brandon James Mitchell, father of Fode's young daughter. It's alleged that Mitchell was the one who shot Tyson Eduardo Claros to death during a carjacking on state Highway 255 near Manila. Mitchell and Fode believed the 20-year-old Claros had molested their daughter, an allegation never charged or proven.
Godoy-Standley is suspected of driving the car used in the carjacking. Fode, Mitchell and Valenzuela were riding with him, while Thomson was in the backseat of the car Claros was in. Thomson allegedly pulled a gun and ordered the driver to pull over, and then Mitchell reportedly jumped out of Godoy-Standley's car and shot Claros several times.
This morning Judge Wilson set an Aug. 22 hearing to discuss progress on Celli's appeal to the Redwood Coast Regional Center.
###
PREVIOUSLY: