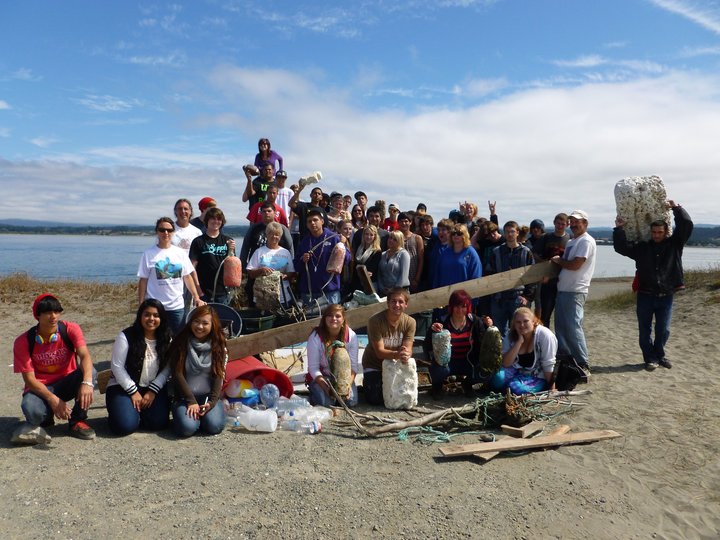 Coastal Cleanup Day is Coming Up!
Join the largest volunteer event and global movement to keep beaches, waterways and the ocean trash-free — Coastal Cleanup Day! Over the years, this event has created a global family that spans oceans and country borders. Now international, Coastal Cleanup Day has its humble beginnings right here in Humboldt County as a program of the Northcoast Environmental Center in the 1970s. This year's, International Coastal Cleanup Day is Saturday, Sept.16, 2017, and marks the the 38th anniversary of the NECs Coastal Cleanup Day and the 33rd international anniversary.
A problem as big as plastic in the ocean requires a big response, and that is exactly what your participation in this monumental event does. More than just a standalone cleanup, Coastal Cleanup Day engages people to identify the sources of debris and change the behavior that cause marine debris in the first place. Volunteers track all the trash collected on the Clean Swell app or data cards. Using that citizen-generated data, the Ocean Conservancy compiles an item-by-item, location-by-location Ocean Trash Index which provides the only global snapshot of the marine debris littering coasts and waterways around the world.
Coupled with efforts at the local, state and global levels, Coastal Cleanup Day makes a quantitative difference in how much trash enters our ocean. Last year, with support from local businesses, organizations and volunteers, over 700 people joined together to remove over seven tons of trash and recyclables from Humboldt's beaches, rivers, bay and estuaries. Statewide, California drew over 51,000 volunteers who cleaned up over 278 tons of debris. Internationally, 791,336 volunteers, collected 18,062,911 pounds of trash, covering 25,188.6 miles of coastline. Top items collected were cigarette butts, plastic beverage bottles, food wrappers, plastic bottle caps and straws/stirrers.
In cooperation with the California Coastal Commission, the Northcoast Environmental Center will again organize cleanups throughout Humboldt County with hopes to increase participation and make a greater difference for our coast. Coordinating such a large event requires an immense amount of staff time and community coordination. The NEC will be seeking site captains and volunteers, as well as financial sponsorships to cover coordination costs. Contact the NEC at 707-822-6918 for more information.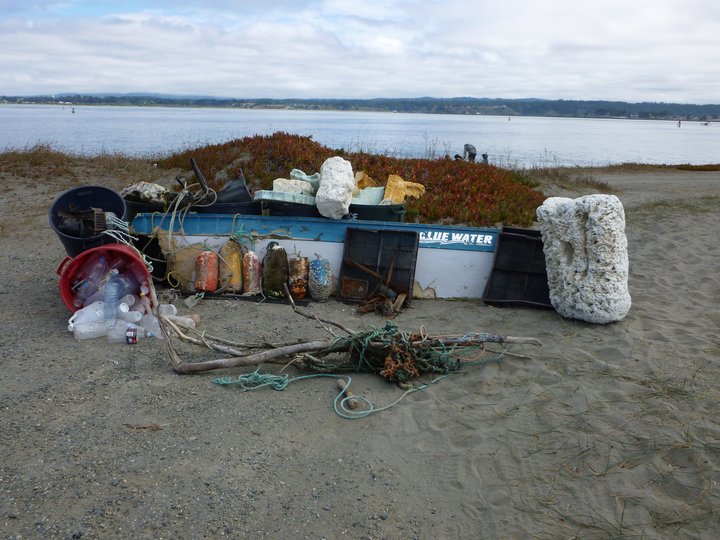 How To Get Involved:
Be a site captain: Site captains, recruit teammates, gather supplies, oversee the successful cleanup of their site and report cleanup data back to the NEC. They are the main points of contact for their cleanup team and the NEC's Cleanup Coordinator CLICK HERE TO SIGN UP.
Join a team: Be part of the group cleaning up your favorite beach, or join the NEC's cleanup at Clam Beach. Check out the site map to see who the captain of a site is and sign up HERE! All you need to do is sign up, show up and pick up!
Sponsor Coastal Cleanup! This is a fantastic way to support local cleanup efforts and publicize your business or organization as a friend to the ocean. The NEC has a number of sponsorship packages available and all include your logo on county-wide posters and recognition at a special Ocean Night event following Coastal Cleanup Day. Email madison@yournec.org to find the support level right for you.
Spread the word! Pass this information on to colleagues, friends, family, school teachers and civic minded groups. The more hands we have on deck, the more impact we can make!
Stand together to put a stop to trash: If a product can't be reused, repaired, rebuilt, refurbished, refinished, resold, recycled or composted, then it should be restricted, redesigned or removed from production.
For more information, call us at 707-822-6918

or email

coastalcleanup@yournec.org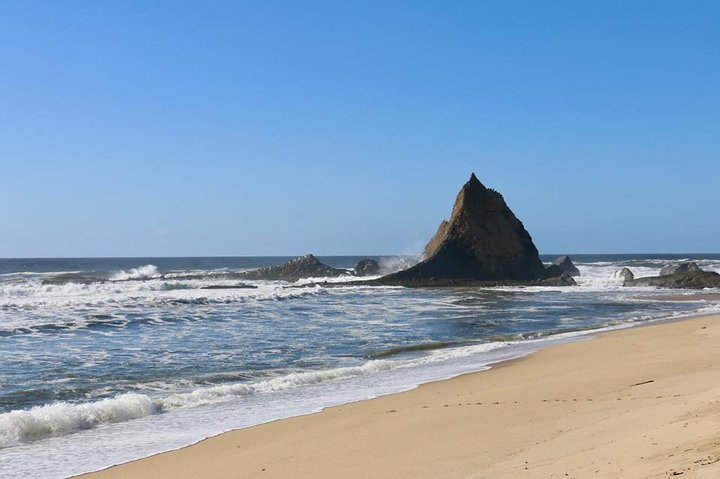 Billionaire Learns Not To Mess With Surfers
The gateway to one of Central California's prized beaches, Martins Beach, is set to be reopened thanks to the dedicated work of the Surfrider Foundation, its legal team and a dedicated group of coastal advocates.
Back in 2008, technology billionaire Vinod Khosla paid $32.5m for a slice of the California coast, which includes the only road to Martins Beach. Two years later, he locked the gate to the beach road and hired private security guards, cutting off access and keeping the public out.
In 2013, the Surfrider Foundation filed a lawsuit, challenging the legality of the blocked road, arguing that Khosla's failure to obtain a permit modifying access to the beach was a violation of the Coastal Act. The trial court ruled in favor of Surfrider, on the grounds that "development" under the Coastal Act does not have to mean a physical change or alteration, but also constitutes a change in intensity of use of the coast. Despite the ruling, Khosla's management companies appealed and the gates remained closed.
On Aug. 9, nearly three years after that ruling, the California Court of Appeal for the First Appellate District upheld that the lower courts judgment in Surfrider's favor is affirmed in full and awarded Surfrider its costs on appeal. The Court of Appeal agreed that the trial court correctly concluded Khosla's actions have significantly decreased access to Martins Beach, and therefor qualifies as "development" under the Coastal Act. The decision ensures the Coastal Act's protection of beach access, and means public access to Martins Beach cannot be cut off in violation of the Coastal Act.
"This is not simply a win for surfers in San Mateo County," Surfrider Foundation legal director Angela Howe told The Washington Post. "This is a win for all of the beachgoing public that wish to enjoy California's beautiful 1,100-mile coastline."
Khosla could still appeal all the way up to the Supreme Court, but local conservationists are celebrating the win, and the Surfrider Foundation will remain vigilant to defend the ruling and continue to fight for public access at Martins Beach and beaches across the nation.
###
Delia Bense-Kang serves as the Northcoast Environmental Center's Marine Protected Area Outreach Coordinator and chairs Surfrider Foundation's Humboldt Chapter.