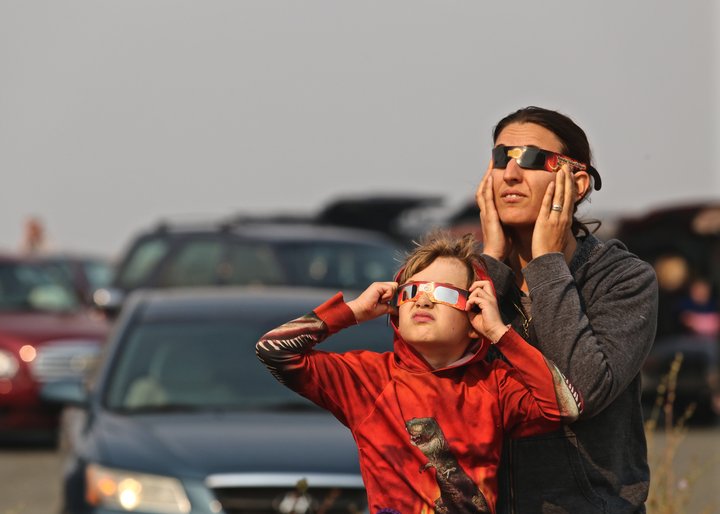 While those who stayed on the coast may have noticed the overcast skies momentarily taking on a slightly darker shade of gray, many Humboldters chose to trek inland in the hopes of catching a glimpse of the inescapable "Great American Eclipse."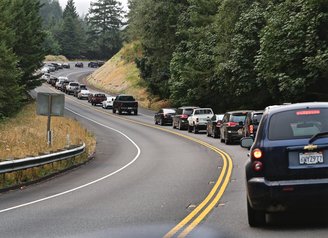 Your Lost Coast Outpost broke through the clouds just before Lord Ellis Summit on Highway 299. From that point on, every turnout was jammed with cars and protective glasses-adorned eclipse chasers with necks craned skyward.
A large human cluster packed the parking lot of the vista point at Berry Summit where the slowly creeping total solar eclipse sported a unique feature: a slight amber filter caused by the continuing wildfires farther east.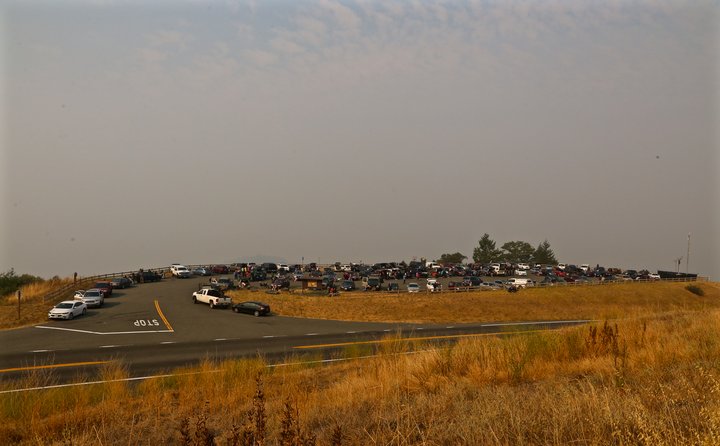 Just after 10 a.m. the sky show kicked in as the air got noticeably cooler and the light a skosh dimmer, perfectly acceptable low-commitment entertainment for folks who opted not to take the extra few hours of effort to travel to Oregon in pursuit of full totality.
LoCO took pictures, though the scene on the ground proved more interesting than the one in the heavens — you can find that lots of places, elsewhere. Scroll now.