UPDATE, 5:10 p.m.: The heavy equipment has shown up and the Blue Heron office is coming down.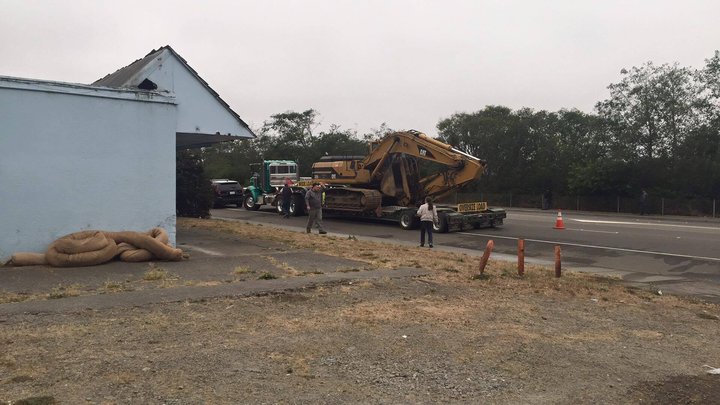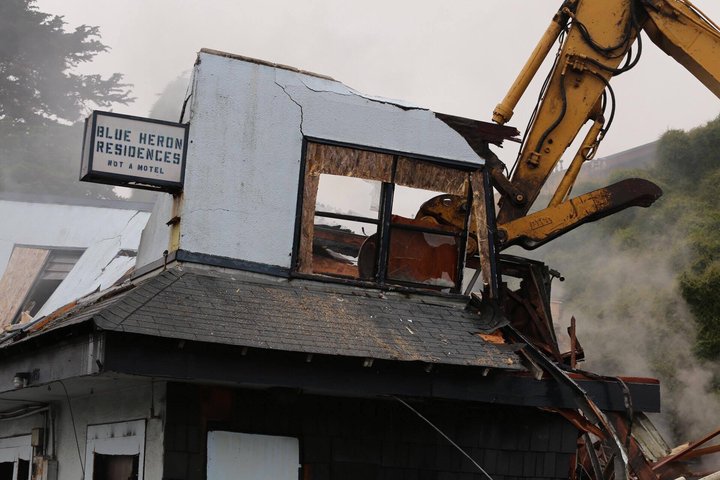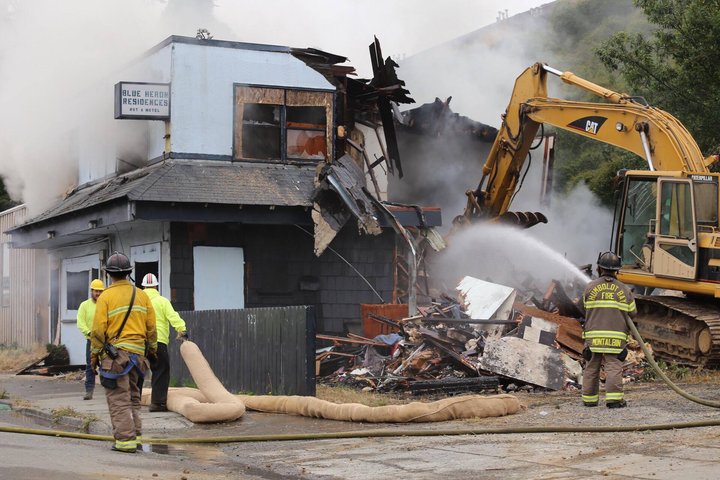 ###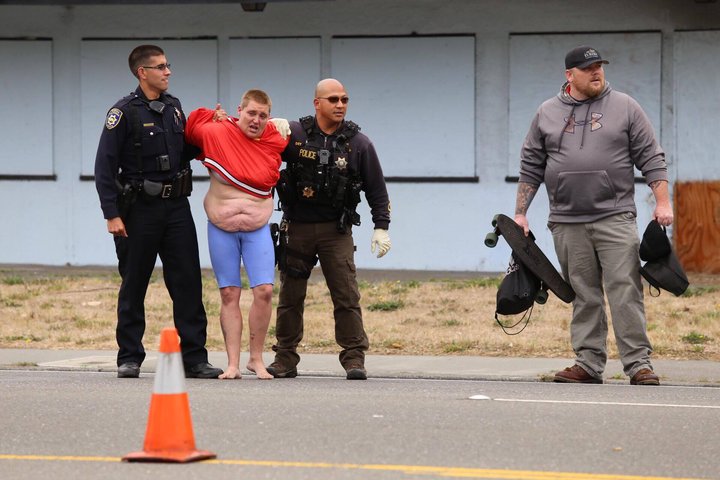 UPDATE, 4:10 p.m.: Eureka police have detained one person near the scene of this afternoon's fire at the former Blue Heron motel. It's not yet clear whether or not this person is believed to be connected with the blaze.
Brian Gerving, the city of Eureka's public works director, is at the scene, as is owner Floyd Squires.
Deputy Chief Bill Reynolds of Humboldt Bay Fire tells the Outpost that they're planning to have the fire-damaged building demolished this afternoon.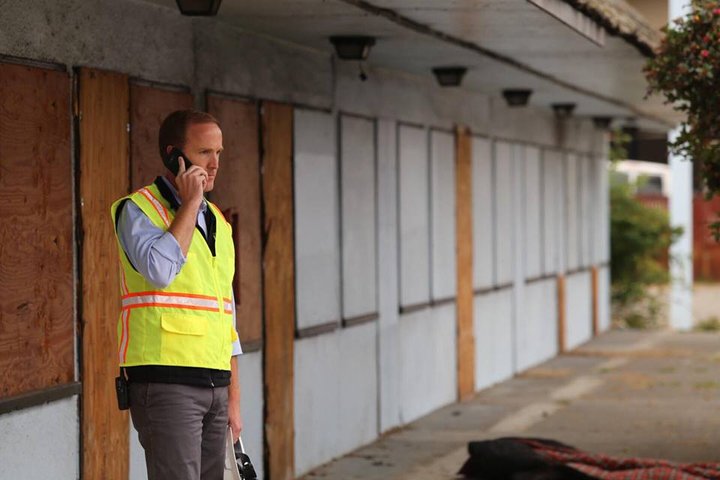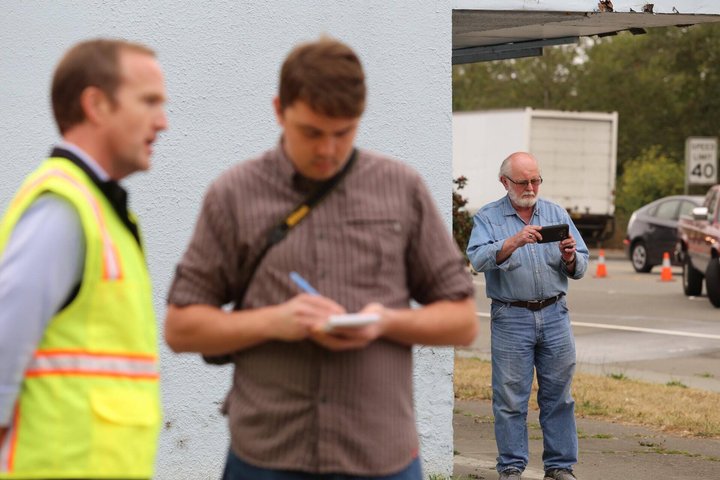 ###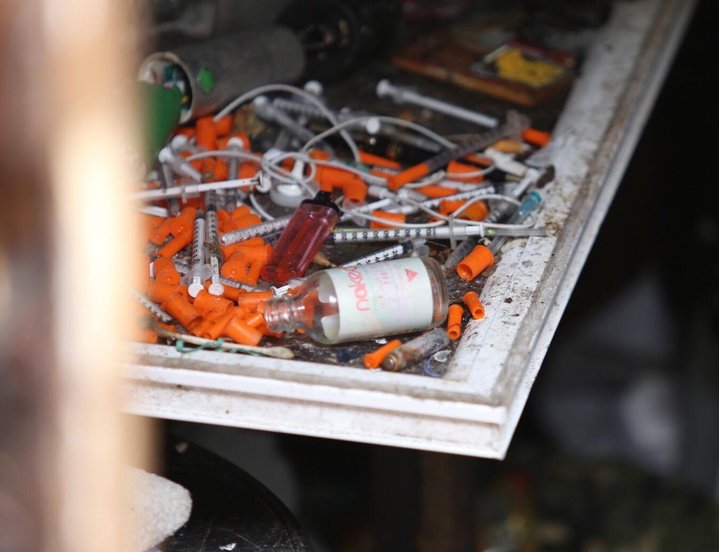 UPDATE, 4 p.m.: As stated below, the building that caught fire was full of detritus. Below: Humboldt Bay Fire Battalion Chief Sean Robertson peeks inside with the Outpost and speculates about the cause of the fire.
###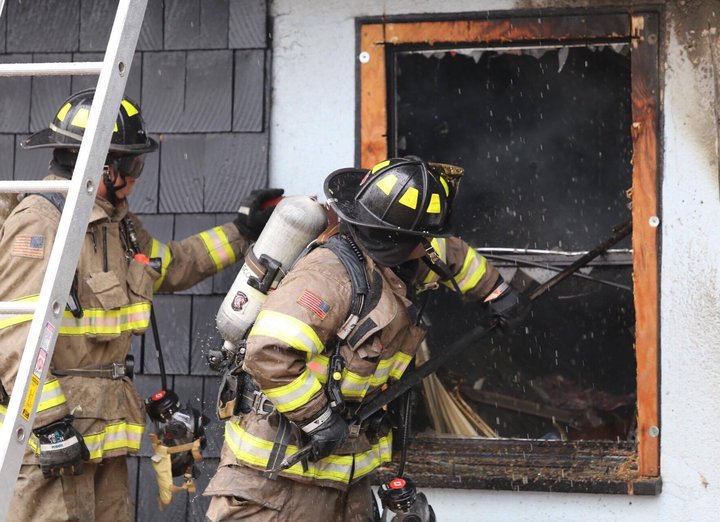 UPDATE, 3:20 p.m.: Humboldt Bay Fire Battalion Chief Sean Robertson tells the Outpost that it appears people were living inside the shuttered structure. Initial reports held that two people were seen fleeing from the scene of the fire, and a large amount of debris was found inside it.
Electricity had long since been cut to the building, Robertson said, so they are ruling out that as a potential cause of the fire.
No one was located inside the building.
###
UPDATE, 3:11 p.m.: Northbound traffic is backed way up now. Firefighters seem to have mostly controlled the blaze, but continue to work the scene.
The Blue Heron — owned by Eureka slumlords Floyd and Betty Squires — was condemned by the city of Eureka in Feb. 2015.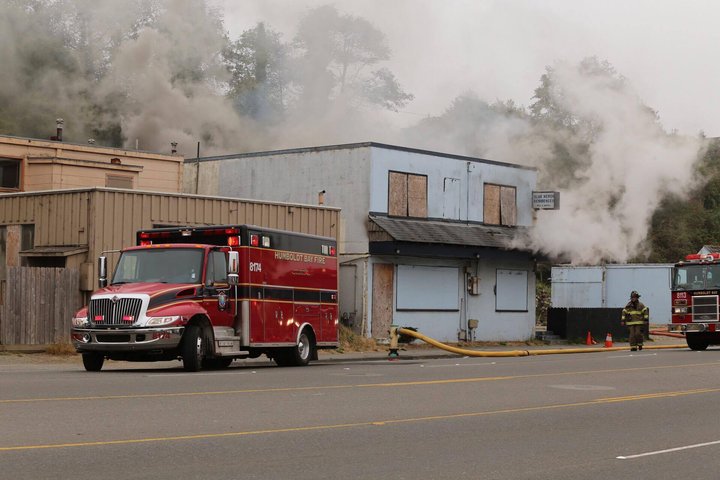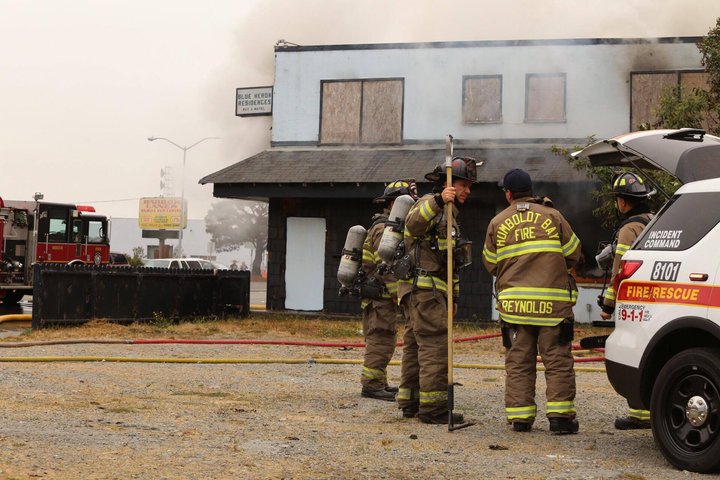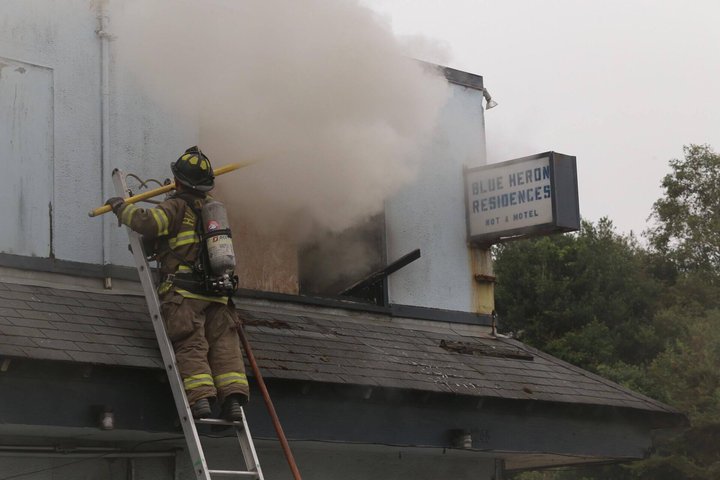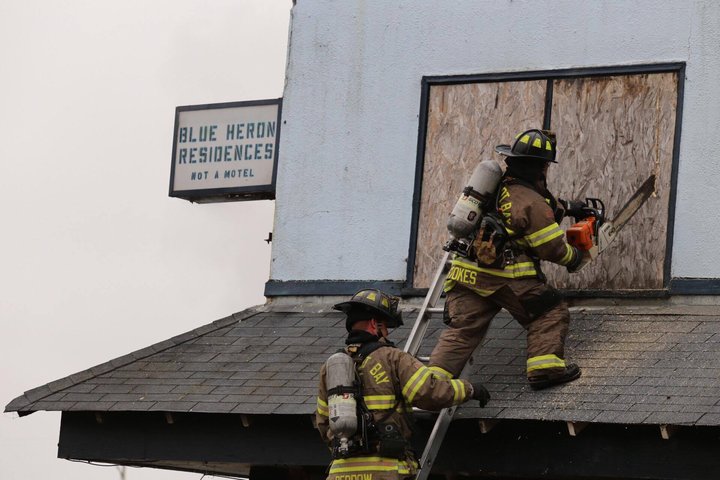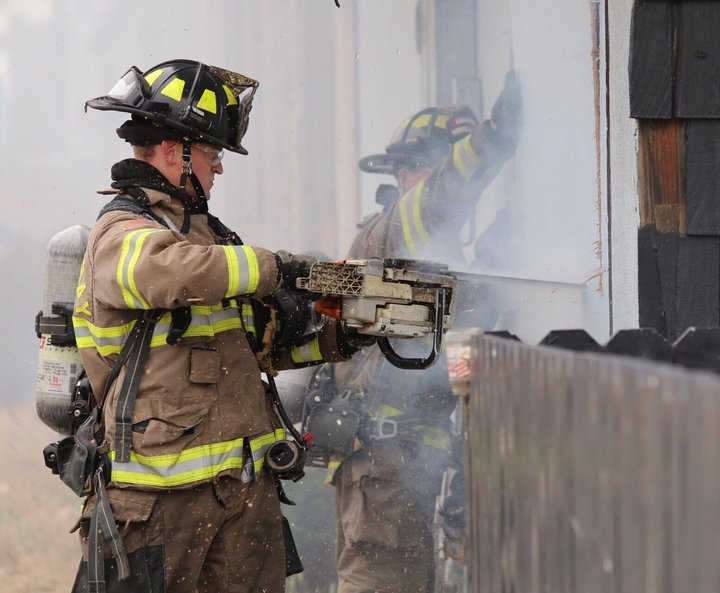 ###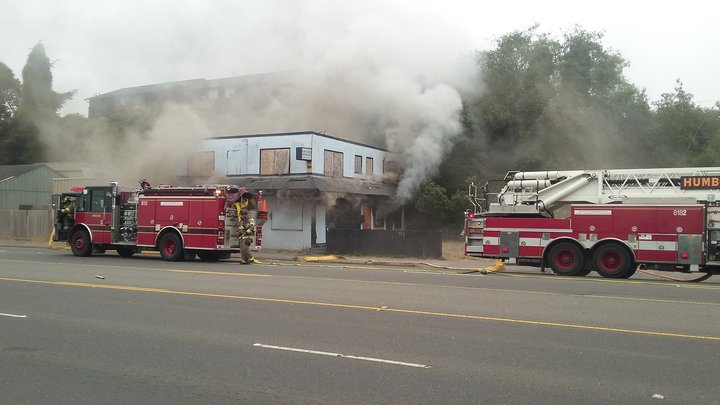 The office building of Eureka's Blue Heron Motel — shuttered some time ago for code violations — is on fire. Four Humboldt Bay Fire units are attacking the blaze.
Both northbound lanes of Broadway are closed, but as of this writing traffic is still moving through the turn lane, with no noticeable slowdowns.
Eureka police are on scene. Smoke continues to billow out of the former office building, with flames showing occasionally. Part of the exterior of the building is charred.
We'll update when we know more.