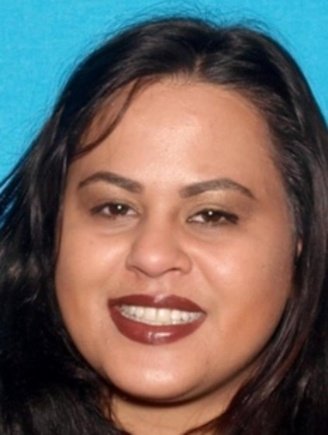 A woman suspected of crashing her Cadillac SUV through a security gate, then attacking the officer trying to arrest her, was held to answer today on all charges.

Judge Dale Reinholtsen made the ruling this morning after listening to testimony from sheriff's Sgt. Greg Allen, who said Katherine Virginia Zacevich came at him swinging, tried to grab his Taser, did grab his crotch, and was still fighting when "four or five" officers finally got her under control.
Allen testified that during the preceding struggle, he punched the half-naked woman in the jaw and pepper-sprayed her. Neither seemed to have much effect.
Allen was the first officer to arrive at the Pacific Gas and Electric Co. plant in King Salmon on the afternoon of Aug. 5. The Sheriff's Department had received a report that a woman drove through the security gate at the plant.
Testifying under questioning by Deputy District Attorney Brent Kling and Deputy Conflict Counsel David Lee, Allen said he arrived to find the gate open and some PG&E employees standing inside.
Then he saw Zacevich, 24.
"She was walking toward me wearing only pants, followed by a small dog," Allen recalled. "I exited my car and told her to come up and speak with me."
Zacevich was sweating, her eyes were rolled back, and she was "mumbling incoherently," Allen said. But she did manage to clearly say "Fuck you," when he asked her a second time to come and talk to him.
"She walked past me and I attempted to grab her right arm," the officer testified. "She took a step back and started swinging."
Allen said he was hit in the chest. He stepped back, tripped and fell to one knee. Then he rose and hit Zacevich in the jaw with his closed fist. That knocked her off balance, he said, and he tackled her.
While they were tussling on the ground, Allen said, Zacevich "tried to grab my Taser, she tried to grab my crotch. Well, she did grab my crotch." He said that was painful.
He rolled Zacevich onto her stomach, and eventually she went limp. But when he released his grip she came up fighting.
"I sprayed her in the face with (pepper spray)," Allen testified. "It had no effect and she ran into the shrubbery."
Allen said outside court later that when he had Zacevich on the ground, her little dog "was on top of me licking my back." He said the dog is now in the custody of animal control.
After Zacevich disappeared into the bushes, another sheriff's officer arrived. On the ground they found her car keys, her discarded bra and shirt and a pocket knife. They searched a blue, late-model Cadillac SUV and found it was registered to Zacevich.
In a few minutes Zacevich was spotted swimming in the slough. After awhile she emerged fully naked, Allen said, but then "fell face-first in the slough" and continued swimming. Eventually several officers were able to subdue and arrest her. She remains in custody on $25,000 bail.
Allen said he believed Zacevich was either under the influence of drugs or having a mental breakdown. She has not been charged with any drug-related crime, and the only felony charge against her is causing vandalism of more than $400. Her three misdemeanor charges are battery on a peace officer, interfering with a peace officer and driving on a license suspended after a previous DUI.
Zacevich was arrested for DUI just a few weeks before the gate incident.
The one felony charge against Zacevich may not stand. PG&E estimated the damage at $2,500, but that included the salaries of people who had to stand guard 24 hours a day until the gate was repaired.
Defense attorney Lee pointed out there's no information on the just the cost of repairing the vandalized gate. If the damage is under $400, the charge should be a misdemeanor. Judge Reinholtsen agreed, saying he's frustrated over not knowing that figure. But he said the damage described could likely amount to $400, and he held Zacevich to answer for felony vandalism.
Allen testified the mechanical lever on the chain-link gate was broken off. The gate itself was also damaged and leaning to one side, but it was still standing.
A video of the gate-ramming incident shows the blue Cadillac speeding up to the gate. Allen, who watched the video, testified that the driver stopped, backed up and then drove through it.
According to the prosecutor at an earlier court hearing, Zacevich has an extensive criminal history in California and several other states. She allegedly admitted to law enforcement that she uses alcohol and marijuana daily.
She is scheduled for arraignment on Sept. 5. Her trial date could be set at that time.