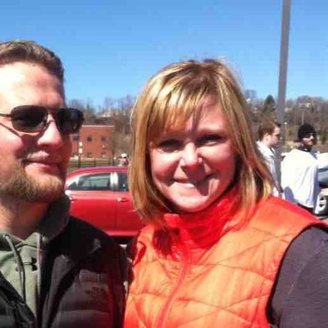 Humboldt County has a new human resources director, and her name is Lisa DeMatteo.

In a press release issued this afternoon, DeMatteo is quoted saying she and her husband fell in love with our fair county even before she landed the new gig. From her LinkedIn profile it appears she's coming to us from Scranton, Penn., and rumor has it she and her husband are big hockey fans.
With a masters of business administration from Shippensburg University of Pennsylvania, DeMatteo spent the last five years working as HR director for Pennsylvania-based Geisinger Health System, according to her LinkedIn profile.
She replaces Humboldt County's previous HR director, Daniel Fulks, who came to the county in 2010 and who last year earned more than $187,000 in salary and benefits.
Here's a press release from the county:
The County of Humboldt is pleased to announce Lisa DeMatteo as its new director of Human Resources. DeMatteo was appointed to the position by the Board of Supervisors in July and began work last week.


DeMatteo has extensive experience providing senior-level human resources administration to organizations in diverse industries including not-for-profit healthcare, public education, manufacturing and service organizations. She holds Bachelor degrees in Human Resource and Consumer Affairs, a Master's in Business Administration, and senior certification in Human Resources Management. As a human resources generalist, [DeMatteo] brings expertise in labor and employee relations, leader and employee development, compensation and benefit program design and administration, recruitment, retention and employee engagement.

As Director of Human Resources, DeMatteo will lead the team responsible for advocating for employees, leaders, the county and community in planning and administering all functions related to human resources and risk management.

"My husband and I fell in love with Humboldt County long before deciding to move to the area," said DeMatteo. "The director position provides me the opportunity to use my background and experience to be of service to the county. I am committed to making the county an employer of choice in the region."

"Our Board is happy to welcome Lisa to Humboldt County," said Virginia Bass, 4th District Supervisor and Chair of the Board. "There are many changes headed our way from the local, state and federal levels, and Lisa's range of experiences and deep knowledge of human resources will help us navigate them all. While we look forward to Lisa's leadership, we also wish to thank outgoing director Dan Fulks for his years of service."