PREVIOUSLY:
###
Two cellmates accused of a frenzied attack on a jail correctional officer were held to answer today on all charges.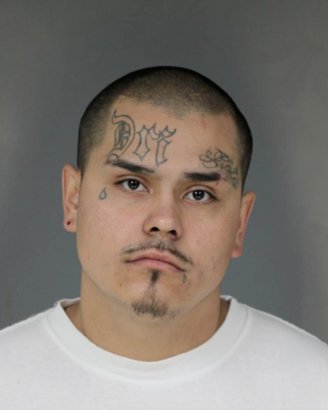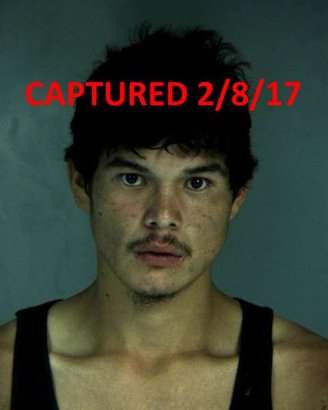 Judge John Feeney, presiding over the preliminary hearing for Lorence Emmanuel Bailey and Jonah Dale Little, ruled there was enough evidence for the men to stand trial for the Aug. 9 assault on Deputy Dillon Huffman. The deputy was the only witness called to testify this morning.

When Bailey, 24, and Little, 21, first came into the courtroom, their hands were cuffed behind them. Defense attorneys asked that the cuffs be removed, and Feeney asked bailiffs to do that. Their ankles were still shackled.
Six bailiffs remained in the courtroom during the hearing, including two who were guarding the aisle to prevent any untimely exit.
Huffman, testifying under questioning by Deputy District Attorney Carolyn Schaffer, said he was just finishing up a routine cell check in the maximum-security unit when Bailey called out "Hey! Come and check this out!"
He asked what he and Little wanted him to see, "and they said something about art, about something they had drawn."
The deputy said he enters cells "every day," so this request was not unusual. In fact, earlier in the week he had gone in to fix the clogged toilet in Bailey and Little's cell.
"I unlocked the door and went in, and I turned and looked at what he (Bailey) was pointing at," Huffman recalled.
At that moment Bailey "came over the top with a closed fist and punched me in the face," he said.
"I don't remember much after that," he said. "I was kind of dazed."
Little joined Bailey in hitting him, he said. He tried to use his radio to notify other officers he was being assaulted, but it was difficult "because I had two guys trying to punch me."
He said the two inmates "were just non-stop hitting me, pretty much until the whole situation was over."
The attack ended when another officer arrived, and Bailey and Little hit the floor.
Schaffer asked how close he was to the stairs when that happened.
"Toward the end of the fight I was pretty close," Huffman said.
The deputy was matter-of-fact, downplaying the incident and his injuries.
When Schaffer asked how he felt after the assault, he said he was shocked, and "probably a little tired and a little sore, I guess."
He ended up with "one or two lumps" on the back of his head. The prosecutor asked about his face.
"I just had two black eyes and a bloody nose."
He was taken to a hospital for treatment, and there he was told to watch out for symptoms of a concussion. He never experienced those symptoms.
A jail video shows the inmates, clad only in white underwear, repeatedly hitting Huffman as he backs down the hall. He said he has seen the video "several times," and another correctional officer who watched it took the time to count the blows raining down on him.
"On the low end, (there were) 67 that he could see," Huffman said.
Attorney David Celli, representing Bailey, and Conflict Counsel Kaleb Cockrum, defending Little, questioned Huffman mainly about jail procedures and training.
Under cross-examination the deputy said it's common to unlock a cell and speak with inmates. He said he can't recall any previous history with Bailey, such as arguing with him or punishing him for breaking jail rules.
There were two other inmates out of their cells on the floor below when Huffman opened the cell door, which he didn't think was a problem. Those inmates were on so-called "tier time," when they are allowed activities such as watching television, making phone calls or taking a shower.
Nor was it unusual, Huffman testified, to enter a cell when he was the only officer on duty in the unit.
Celli, at the end of the hearing, argued that "Deputy Huffman is not clear as to his training and how that training was carried out."
He also questioned whether a casual conversation with inmates can be described as Huffman carrying out his lawful duties as a correctional officer. Huffman had testified earlier that he was "on the clock" when the attack occurred.
Feeney ruled the deputy was lawfully performing his duties. Both men were held to answer on felony charges of assault on an officer, battery on an officer and resisting an offer. One of the associated special allegations is assault with "force likely to cause great bodily injury."
Their arraignment was set for Sept. 11.
Bailey is already looking at life in prison if convicted of murdering a 50-year-old Hoopa woman in November 2016. Little is in custody for probation violation on a previous burglary charge.