UPDATE:

###
From the California Highway Patrol: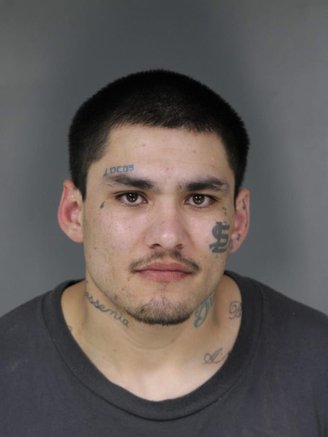 On the evening of Sunday, August 27, CHP Officer K. Phillips, #21313, was on patrol in Fields Landing west of US-101 when he initiated a traffic stop on a silver Honda Civic Coupe for a mechanical violation.

Upon stopping the vehicle, a male passenger took foot bail from the Honda. Officer Phillips gave chase and was able to take the passenger into custody several blocks away.

The passenger was identified as Anthony Burgess. It was later learned that Burgess had an active Warrant for Armed Robbery out of Humboldt County.

During a search Heroin was located in Burgess's bag within the vehicle. The driver of the Honda was arrested on Suspicion of Driving Under the Influence by CHP Officer J. Esselman, and additionally had a no bail Warrant out of Humboldt County.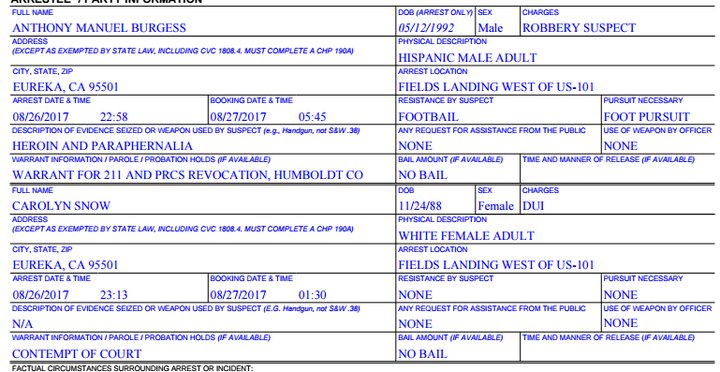 ###