This month on KHUM In Depth, we dive into the ongoing debate about our healthcare system.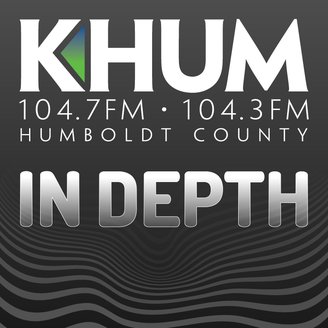 Sierra Jenkins sits down with California's Second District Congressman, Jared Huffman, who discusses the "Medicare Buy-In and Stabilization Act," which he and three other congressmen introduced in July. Huffman explains how he sees the expansion of Medicare as a good start to expanding a single-payer healthcare program that already exists on the federal level. He also talks about California's SB 562, a bill introduced in the state senate earlier this year that would establish a single-payer healthcare system statewide.
Jennifer Chancellor, the regional manager of Partnership HealthPlan of California, talks about her organization's role in administering MediCal benefits to citizens in Humboldt and Del Norte Counties and explains why Medicaid — called "MediCal" in the state of California — is important.
Open Door Community Health Centers is a non-profit organization that provides primary healthcare to a large portion of Humboldt and Del Norte Counties. Herrmann Spetzler, Open Door's chief executive officer, shares his perspective on how rural healthcare is changing and breaks down what challenges we face in our community amidst these changes.
KHUM In Depth is hosted by Sierra Jenkins and Lyndsey Battle. Download the podcast in iTunes, or hear it in the player below.
This program is generously sponsored by Mr. Fish. Intro and outro music courtesy Scuber Mountain.