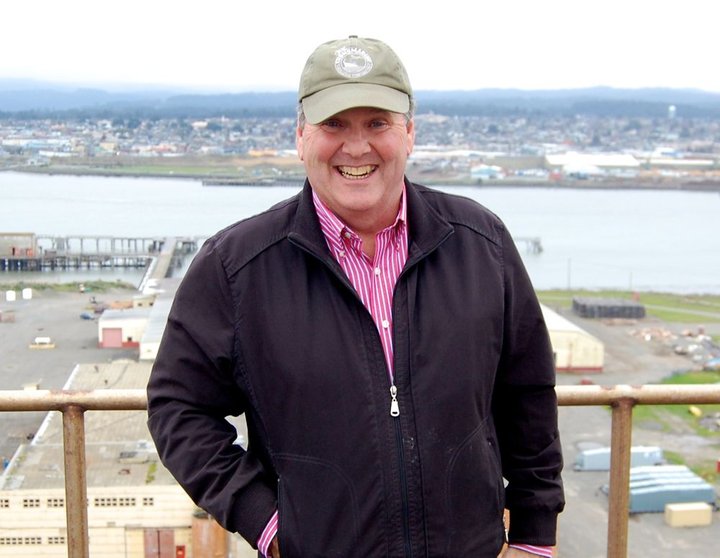 After five years on the job, Jack Crider will be resigning his position as executive director of the Humboldt Bay Harbor, Recreation and Conservation District, according to a press release issued this afternoon.

Crider, who came to our harbor from Astoria, Ore., has overseen a politically turbulent period for the Harbor District as the government agency took ownership of the former Samoa pulp mill and found itself in the middle of a debate over railroads and the future of our region's economy.
More recently Crider struggled to appease special interest groups and regulatory agencies over such issues as restrictive zoning surrounding the bay and a proposal to expand oyster farming within it.
We attempted to reach Crider on his cell phone after getting the press release below, but he didn't answer and his voicemail box was full.
Here's the press release:
Humboldt Bay Harbor, Recreation and Conservation District Executive Director Jack Crider is resigning in October to take another job in New Mexico.

"Jack has been exceptional in completing tasks set forth by the Harbor Commission's vision," stated Board President Richard Marks. "His forward-thinking approach to problem solving has been evident throughout the Commission's purchase and cleanup of the former Evergreen Pulp Mill — eliminating a catastrophic environmental situation waiting to happen."

Marks pointed out other accomplishments during Crider's tenure including improvements made to the Harbor District's Fields Landing boat yard, Shelter Cove improvement projects, Redwood Dock repair and uses, streamlining Woodley Island Marina's office processing, purchase of dredge and various properties around the bay for conservation purposes. He was also instrumental in the Coastal Commission decision to relax Coastal Dependent Industrial zoning around the bay to allow interim use of existing facilities.

"Jack's work ethic and experience with Marine issues will be hard to replace," Marks stated, "but recruitment for a new Executive Director will start immediately. The Humboldt Bay Harbor Commission is moving forward with our strategic goals and direction. We are not changing direction, we are only changing captains."