Let's all think back to a time when Humboldt had no two-lane highways or cozy hour-long flights to San Francisco. When the West was tamed with steel and coal and people like it that way, dagnabbit!

This video above, which was recently shared by the popular Facebook page Vintage et Industrial, shows tracks being laid for the Northwestern Pacific Railroad along the Eel River more than 100 year ago.
Local historian and train buff Sean Mitchell, who's given presentations on the collapse of the local railway system at Humboldt State University, says the footage was filmed in 1914, and features numerous areas of Humboldt County.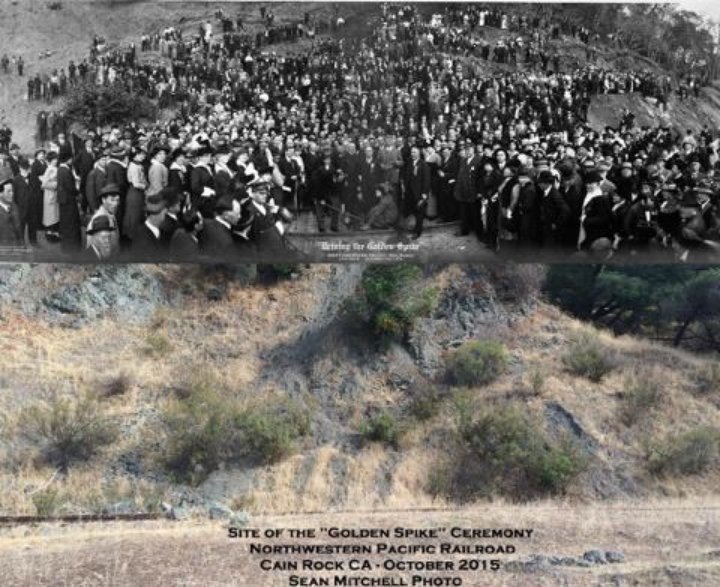 Mitchell told the Outpost that Island Mountain Bridge, Cain Rock Bridge and Larabee Creek Bridge can all be see in the video as the camera rolls through Island Mountain, Alderpoint, Pepperwood and the Larabee Valley.
The historic Island Mountain Tunnel can also be seen at the very beginning of the video, which Mitchell says collapsed in 1978.
"The Island Mountain tunnel is 4,600 feet long, and I consider it the 'beginning of the end' for NWP," Mitchell said. "It burned and collapsed in 1978. When they were trying be rebuild the tunnel, it took 15 months, so many local businesses switched to trucks. Revenue was never the same, so the line eventually failed and closed in 1998. This is much later that most people realize."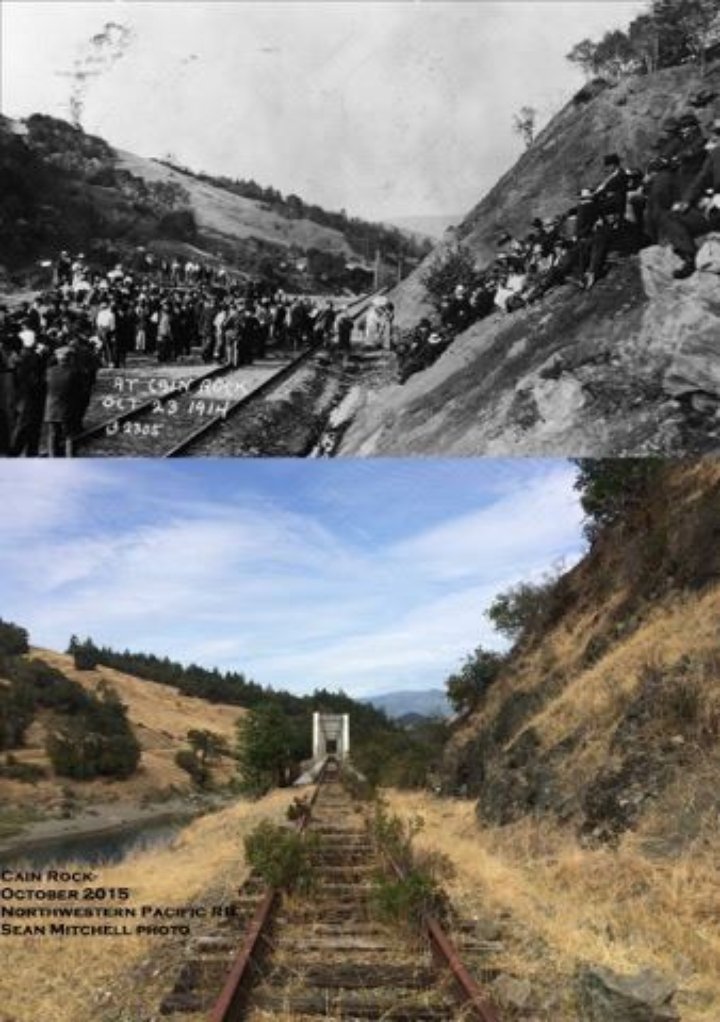 If you'd like to keep track of what areas you're looking at, Mitchell provided the Outpost with a minute-by-minute guide to what areas can be seen in the footage:
0:00-0:20 - Island Mountain
0:20-2:00 - rolling North past Kekawaka.
2:17 - Cain rock and Cain rock bridge
3:30- High shot of Cain rock bridge with construction scaffolding (later removed)
6:50 - long straight cut through redwoods. Site of a famous 1914 picture. Near Pepperwood today
7:01 - Larabee creek bridge
Local train buffs looking for more choo-choo action can follow Mitchell's Facebook page, North Coast Railroad History.