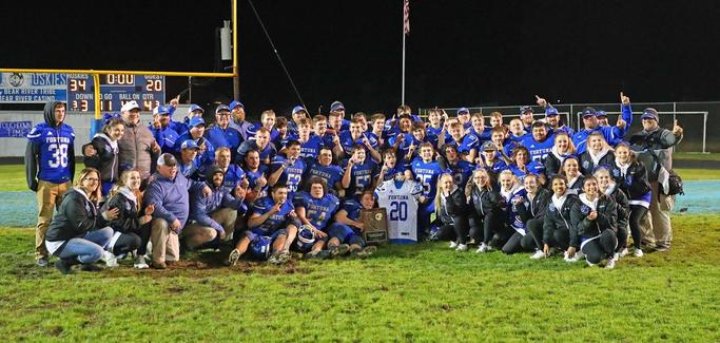 After a grueling season of gridiron warfare under the Friday-night lights, your Fortuna High School Huskies are going to the state championship.
The Times-Standard reports that the Huskies clinched the CIF Northern California Division 5-A football title with a 34-20 win over Bear River High School last week. Now the Huskies are headed to Anaheim to take on the Katella High School Knights.
Fortuna High football players and cheerleaders began the journey south today, as they were escorted across the County line in style by the Humboldt County Sheriff's Office.
The Huskies will look to make dog food of the Knights on Saturday at 6 p.m. The game will be live broadcast at Fortuna High School. Admission is free and a concessions stand will be set up to benefit the Fortuna High girls' soccer team.
2017 Division 11 Champions!!! THE Katella Knights!!! #CHAMPIONSFORLIFE pic.twitter.com/I5Qhpx217z

— Katella Football (@KatellaFootball) December 2, 2017
Future losers.
The Huskies already clinched the highly coveted Milk Can after defeating Ferndale High School 64-34 earlier this year. And if they win on Saturday, they will return state champions.