Humboldt County Sheriff's Office press release: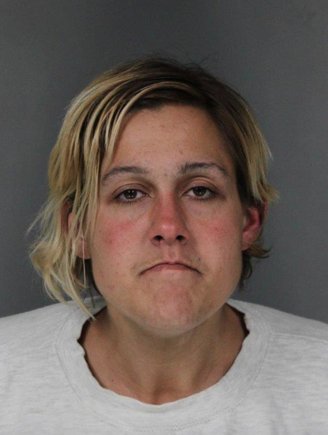 On Saturday, December 16, 2017 at about 8:10 a.m. Humboldt County Sheriff Deputies responded to the area of Patricks Point Drive in Trinidad for a report of citizen needing assistance. Deputies arrived on scene and spoke with Daisy Leen who appeared to be intoxicated.

Leen was holding a large bottle of wine and advised deputies that she took the bottle from Larrupin's Cafe.

Deputies were able to check Larrupin's Cafe and saw there were several broken windows and entry had been made into the business. Inside the business, deputies noticed several broken bottles of alcohol and other areas of the business vandalized.

Leen was arrested and booked into the Humboldt County Correctional Facility for PC 459- Burglary, PC 496- Possession of Stolen Property, PC 594- Vandalism, and PC 647 (f) Drunk in Public. Her bail has been set at $50,000.

Anyone with information for the Sheriff's Office regarding this case or related criminal activity is encouraged to call the Sheriff's Office at 707-445-7251 or the Sheriff's Office Crime Tip line at 707-268-2539.