NOTE: See update here.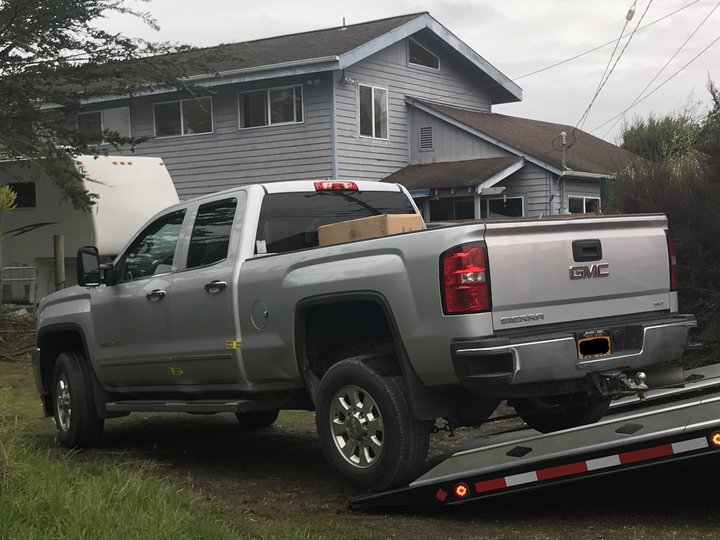 A GMC truck with New York plates is towed away as evidence. Photos by John Ferrara.
The Humboldt County Sheriff's Office is investigating a possible homicide that occurred on the 1700 block of Victor Boulevard in Manila early this morning.
According to scanner chatter, a reported assault was initially called in around 3:22 a.m., with a woman telling dispatchers there was a truck running on the property with the windows up and large amounts of blood inside.
Corporal Joshua Comer of the HCSO told the Outpost on scene that the case is being investigated as a homicide, but was unable to give any other information.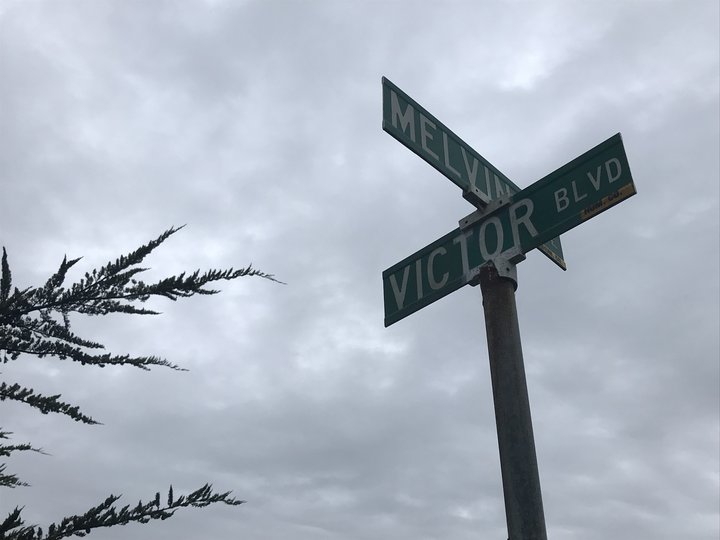 A neighbor, who asked to remain anonymous, told the Outpost that the coroner was on scene early this morning. The neighbor also said he noticed the truck running all night, and that he smelled large amounts of weed in the area.
"I noticed the vehicle was running for many hours last night," he said. "I first noticed it running around 11 p.m. When I came out at 1 a.m., it smelled like there were pounds of weed around me everywhere, like, a lot. I couldn't see anything but I could just smell a lot of frickin' weed was going in and out of some place close by. When you smell it thick in the air on the street and you don't see it, there's got to be a lot."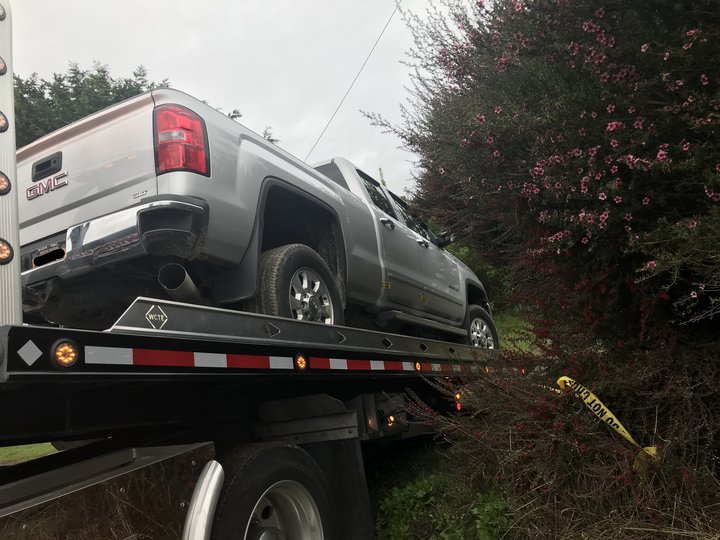 A silver GMC Sierra with New York License plates was wrapped in crime tape and towed from the scene earlier this morning. The neighbor told the Outpost that the truck was new to the house, which had been uninhabited for about a month.
"They started remodeling like a month ago. Those vehicles are brand new, just showed up about two-and-a-half weeks ago," he said, pointing to the GMC truck and a Jeep on the property. "They just moved in, but I haven't met any of them. Every light has been on in that house day and night for a month straight."
There's still no word on how many people are suspected to have been killed, or if any arrests were made. We will update when we know more.