A new attorney was appointed this morning for a Ferndale man accused of attempting to murder a sheriff's deputy by shooting her with a 12-guage shotgun.
The Public Defender's Office declared a conflict in the case of 30-year-old Hugo Parral-Aguirre, charged with trying to kill a Humboldt County sheriff's deputy who responded Dec. 17 to the report of a disturbance on Coppini Lane in Ferndale. Deputy Rosalie Freixas is recovering from a shotgun blast to her left shoulder.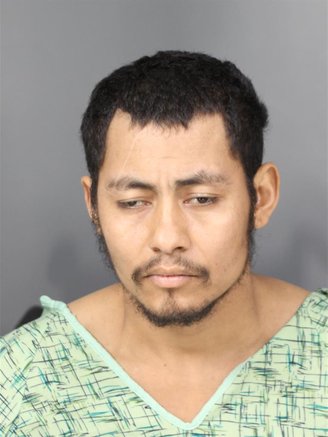 Visiting Judge Charles Ervin appointed the county Conflict Counsel's Office to represent Parral-Aguirre, who is scheduled for a preliminary hearing on Jan. 3. He has not given up his right to a hearing within 10 days of arraignment, meaning the latest date would be Jan. 5. Deputy Conflict Counsel Meagan O'Connell tentatively agreed to that day.
Parral-Aguirre, who can safely be described as tiny, was shot several times when officers returned fire. He limped into court this morning but otherwise looked healthy.
The Mexican national reportedly is back in this country illegally after being deported in 2015. He did not speak this morning except with his interpreter.
In discussing dates for the preliminary hearing, Deputy District Attorney Roger Rees said his office is still gathering evidence but is prepared to proceed on Jan. 5. Witnesses were being notified today of that possible date.
O'Connell needs to meet with Parral-Aguirre, and it remains to be seen whether he will agree to a preliminary hearing at a later date.
When Friexas and a sheriff's sergeant responded to the Coppini Lane residence, a woman ran out of the building saying Parral-Aguirre had been holding her there against her will. He reportedly had been arguing with the woman's boyfriend and shots had been fired, though no-one was hit.
He is charged with attempted murder, false imprisonment, personal use of a firearm during the commission of a felony, assault with a firearm on a peace officer and the "Use a Gun and You're Done" allegation that could add up to 20 years to any prison sentence.
Parral-Aguirre is being held on $1.1 million bail.
###