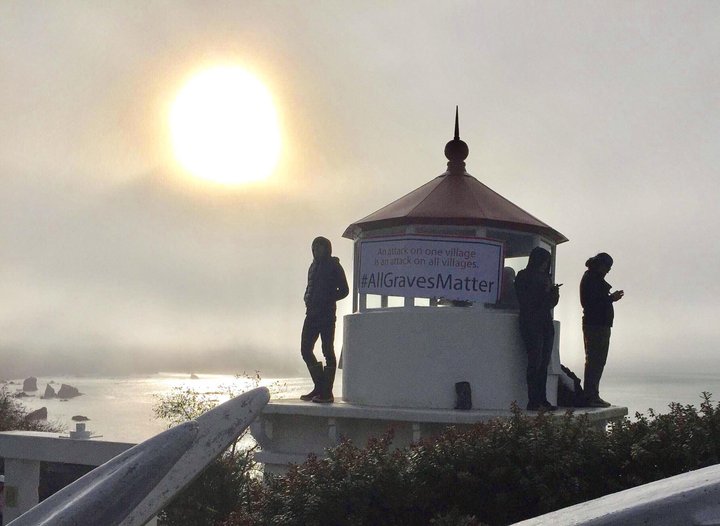 Four protesters have climbed the Trinidad Memorial Lighthouse this morning, and about a dozen more are on the ground, to protest the city's efforts to move the structure to a nearby location on the failing bluff above Trinidad Bay.
Meanwhile, construction workers are busy beneath the lighthouse, sawing away at the concrete in preparation for the move.
The Yurok Tribe and the Tsurai Ancestral Society have opposed the relocation of the lighthouse to a spot nearby on a few different grounds — most importantly, that the lighthouse will continue to threaten an ancestral graveyard beneath the bluff. This morning, Sarah Lindgren-Akana, a member of the tribe, talked with the Outpost's Ryan Burns at the site of the protest. She said that negotiations with city government and the Trinidad Civic Club, which owns the lighthouse, have been unproductive.
Sarah Lindgren-Akana, member of the Yurok Tribe and the Tsurai Ancestral Society
On the other hand, the Trinidad Rancheria — the nearest tribal entity — has vocally supported the city's emergency permit to move the lighthouse, and has objected to the Yurok Tribe's handling of the issue.
Four deputies from the Humboldt County Sheriff's Office are on scene. Samantha Karges, the office's public information officer, told Burns that law enforcement is there to "keep everyone safe," and not to remove protesters or interrupt the protest in any way:
Samantha Karges, Humboldt County Sheriff's Office
Karges said that the protest is not interfering with construction work, and that it was her understanding that the actual movement of the structure was not set to begin until next week.
Patti Fleschner of the Trinidad Civic Club was also at the scene. She told Burns that the Civic Club is simply trying to avert geological catastrophe, and to protect the historic lens housed inside the Memorial Lighthouse.
Patti Fleschner, Trinidad Civic Club
Fleschner told Burns that the plan is to call in a crane to lift the lighthouse and move it to its new spot, 20 feet or so away. This won't happen this week, but she said that the club hopes to get the crane there "soon."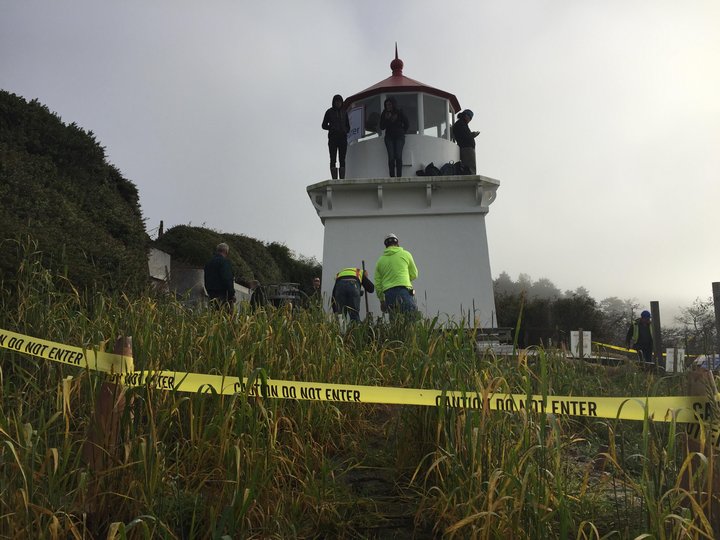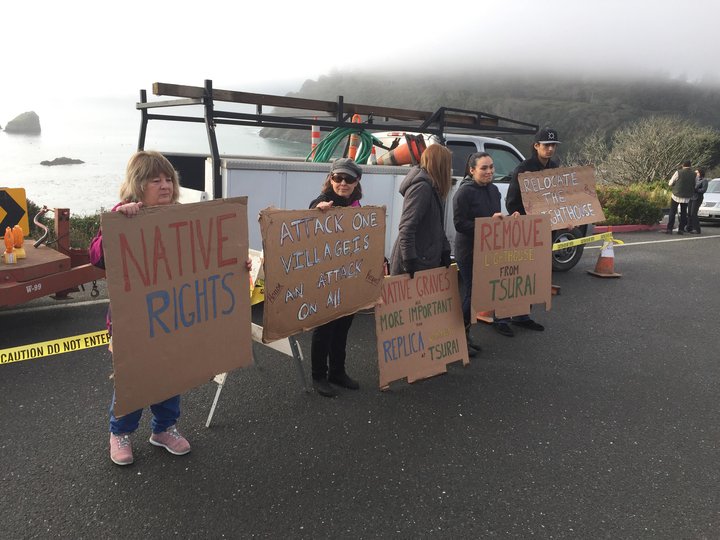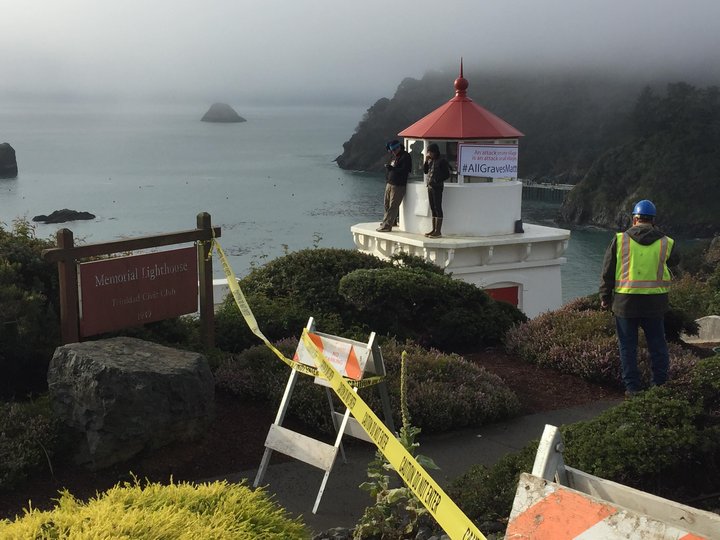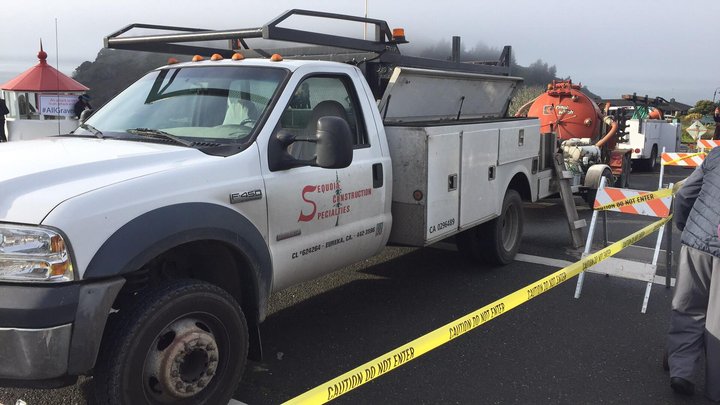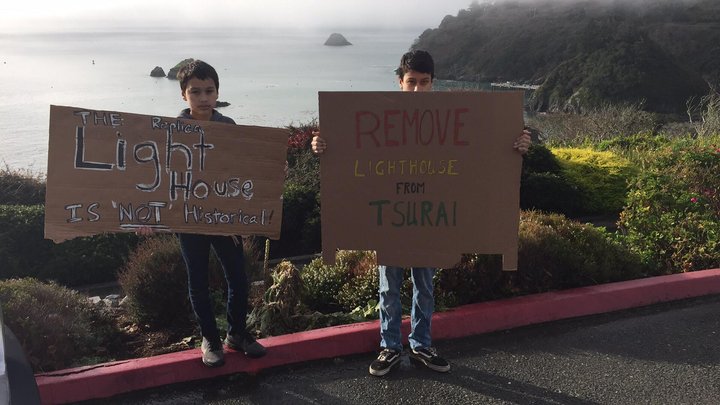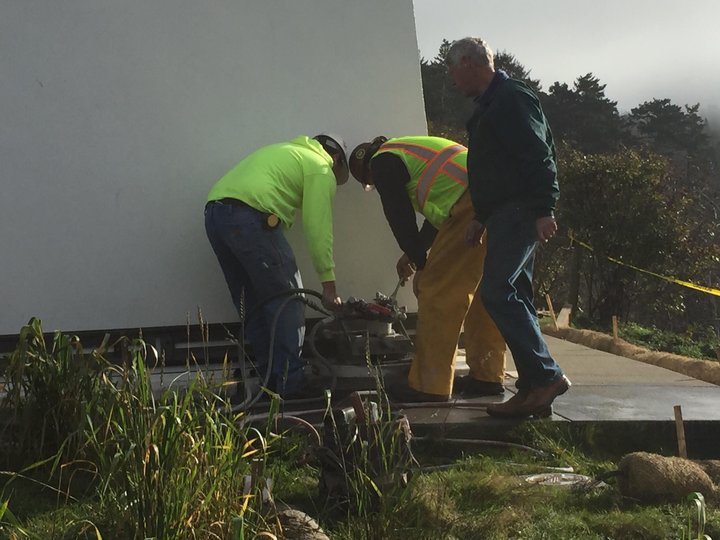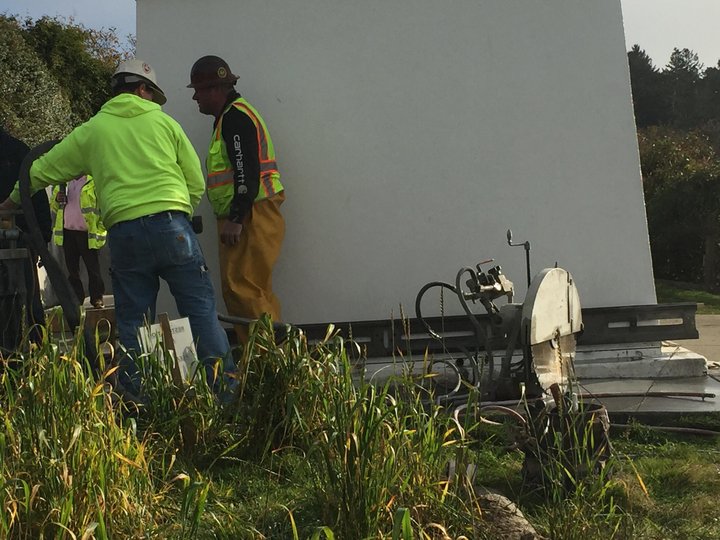 ###
PREVIOUSLY