---
Which Way, McKinleyville? Candidates for Community Services District Board Talk Parks, Water Rates, Youth Services and — Inevitably — Incorporation
---
Four candidates are running for a single seat on the McKinleyville Community Services District Board of Directors. The seat was vacated last summer by Helen Edwards, who resigned and moved to Arizona. Registered voters in McKinleyville will start receiving ballots in the mail this week. The ballots must be returned to the Humboldt County Elections Office by March 14.
Vance wants lower rates, promises 'common sense approach'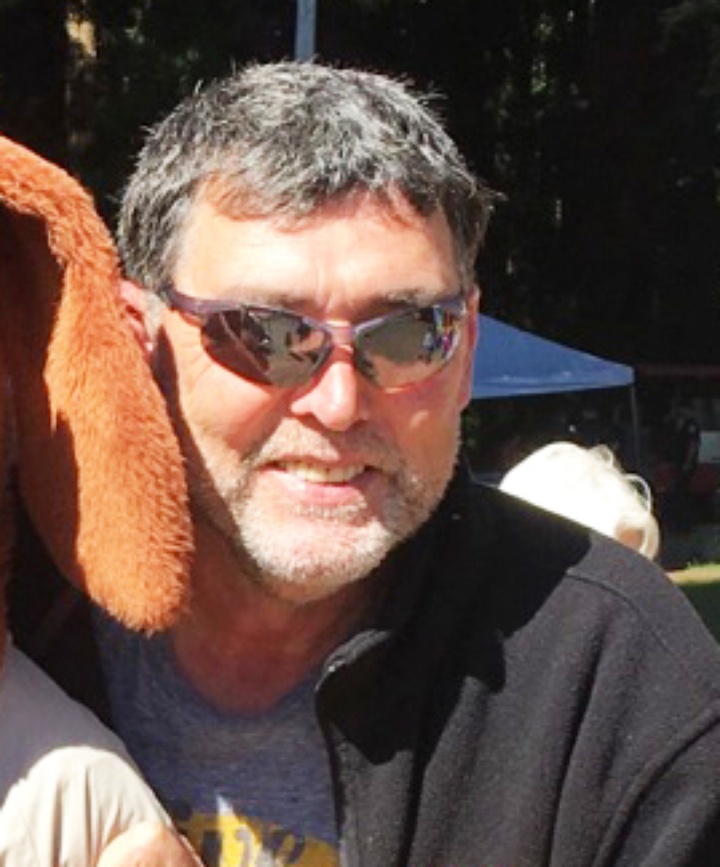 Candidate James Vance wants to keep water and sewer rates as low as possible and would like the McKinleyville Community Services District Board of Directors to look into turning the town into a city.

A lifelong resident of Humboldt County, Vance said he thinks the board could benefit from his knowledge of McKinleyville and surrounding areas.
"I know the area extremely well," Vance said. "I think I could bring a common sense approach to the board."
After graduating from McKinleyville High School in 1975, Vance went to work in the sawmills. In 1980 he went to College of the Redwoods, then became a truck driver for the construction industry, retiring in 2014.
One of Vance's priorities is to keep water and sewer rates low, and even reduce them if possible. Rates have gone up in recent years to pay to stabilize both the sewer and water funds, and to pay for a massive upgrade to the town's sewer treatment plant.
Vance said one way that the district could reduce rates is to encourage growth. More homes and businesses would help spread out the cost, thereby limiting increases and maybe even cutting rates, he said.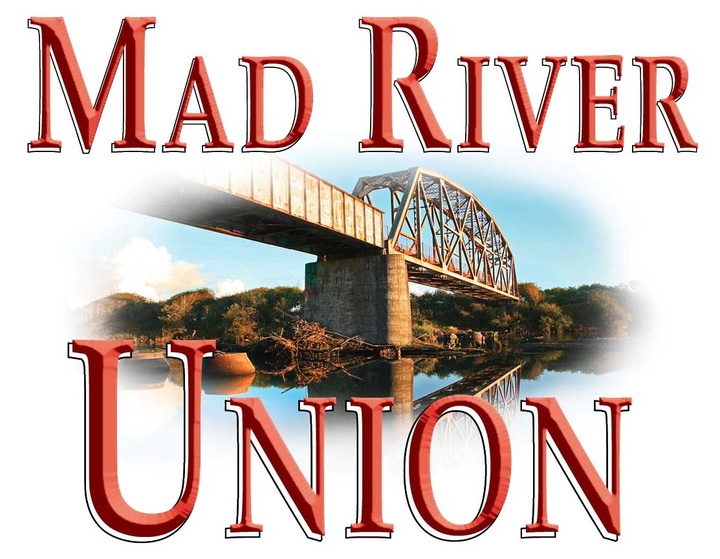 The district board could encourage growth by making recommendations to the county Planning Department and by promoting commercial development, he said.
He would also like to find a way to give longtime residents a break on their sewer and water bills, perhaps giving them a longevity discount.
Another issue Vance is interested in is incorporation. Because McKinleyville is not a city, local residents don't have direct control over services such as planning, building and law enforcement. If McKinleyville were to become a city, this would change, Vance said.
"I think if we became a city, local residents would have more say on what goes on here in McKinleyville," Vance said.
Asked whether incorporation would be financially feasible, Vance said "I think it would. Trinidad is a city. Blue Lake is a city. And they're a lot smaller than we are."
Like all of the other candidates, Vance is generally complimentary about the job the district is doing.
"They're great. Good people. I think they work hard," Vance said about the district's employees. As for district's general manager, Greg Orsini, Vance has nothing but praise. "He's doing a great job," Vance said.
One complaint, though, is the location of a playground at Hiller Park. The playground is located too close to the sewage treatment plant, Vance said. "Sometimes I go there and it's pretty gaggy," he said.
The playground should have been located over on the other side of the park, further away from the treatment ponds, he said.
Vance said he would like the district to build more parks geared towards disabled and special needs children.Vance would also like to improve local law enforcement. "I would like to see more police officers on the street," he said.
Although the district does not have police powers, Vance said the board can lobby the Sheriff's Office and other departments to try to get increased coverage.
A 49-year-resident of McKinleyville, Vance said he enjoys bicycle riding and playing with his grandchild.
"Can I help McKinleyville grow and still be the best place to live in Humboldt County? Absolutely," Vance said.
Oliver endorses another candidate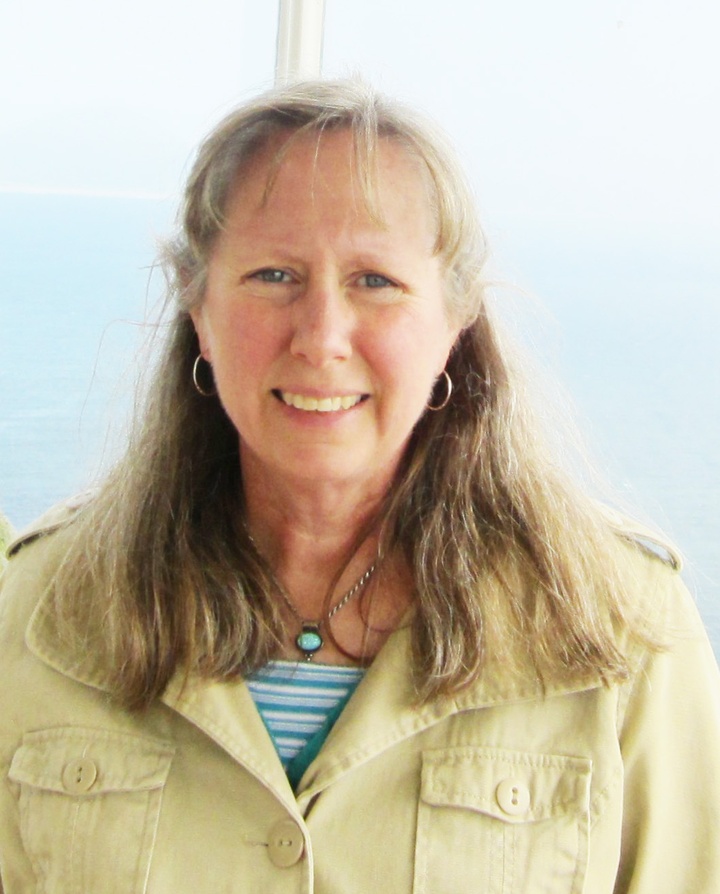 Candidate Bonnie Oliver would like voters to consider casting a ballot not for her, but for candidate Mary Burke.

Oliver signed up to run for a single seat on the McKinleyville Community Services District Board of Directors, and is still in the race, but she has endorsed Burke.
Oliver said that she met Burke after signing up to run and was impressed with her, but it was too late for Oliver to take her name off the ballot.
"Mary and I share many of the same goals and concerns for our community," Oliver said. "She has developed a more organized campaign support structure. I would like those who may vote for me to consider supporting Mary Burke to assure that we have diversity of representation on the MCSD board."

But if you want to vote for Oliver, and she is elected, she's ready to serve.
Oliver's decision to run for office was spurred by the results of the 2016 presidential election.
"After the presidential election of 2016, I felt compelled to seek ways to become more involved in local government," Oliver said. "I believe my experience living and working in McKinleyville would be an asset to the MCSD board."
A resident of McKinleyville for 25 years, Oliver is a self-employed architect who works from her home-based office in McKinleyville.
Oliver earned a degree in architecture from the University of Michigan College of Architecture and Urban Planning, where she focused on community design.
Some of Oliver's projects are familiar to McKinleyville residents. She worked with the services district on the computer/conference room addition to the McKinleyville Library. She designed the Pierson Park Picnic Pavilion, a pump canopy at the Grant Ramey Pump Station on North Bank Road and was involved in the preliminary designs for the McKinleyville Teen Center.
"Through this work I am familiar with the structure and personnel of the MCSD," Oliver said. "Moreover, since I have coordinated permitting for over 200 projects in Humboldt County, I am also very familiar with Humboldt County Planning and Building Division's personnel and procedures. I would be happy to share my knowledge and experience in this area as it applies to the work of the MCSD Board of Directors."
Like Burke, Oliver has high praise for the way the district is being managed.
"As an architect who has worked on many projects within the county that do not have a community services district to provide water and sewer service, I realize what an incredible benefit these utilities are for us all. I have been impressed with the way MCSD has worked to provide these services at a reasonable cost while also doing the necessary planning for infrastructure that meets the needs of our growing community," Oliver said.
Like Burke, Oliver would like to improve community connectivity.
"I would be interested in working towards developing more of a 'town center' for McKinleyville," Oliver said. "As a mother of former youth soccer players who had many practices and games at Hiller Park, I would be interested in developing a bike- and pedestrian path to provide a safer and more appealing route from Central Avenue to Hiller Park. As a frequent walker from my home business to other local business, I applaud the work done recently to improve the bike and pedestrian interface with Central Avenue's traffic and would support further improvements of this type."
Oliver said that one of her major qualifications for the position is that she has lived in McKinleyville for 25 years and has raised a family in town, and her children attended local schools.
For fun, Oliver enjoys hiking the forests and coastline of Humboldt County, attending theater productions and local art shows. She's a volunteer for Court Appointed Special Advocates and shares her favorite hikes with foster children.
Coelho would bring youth perspective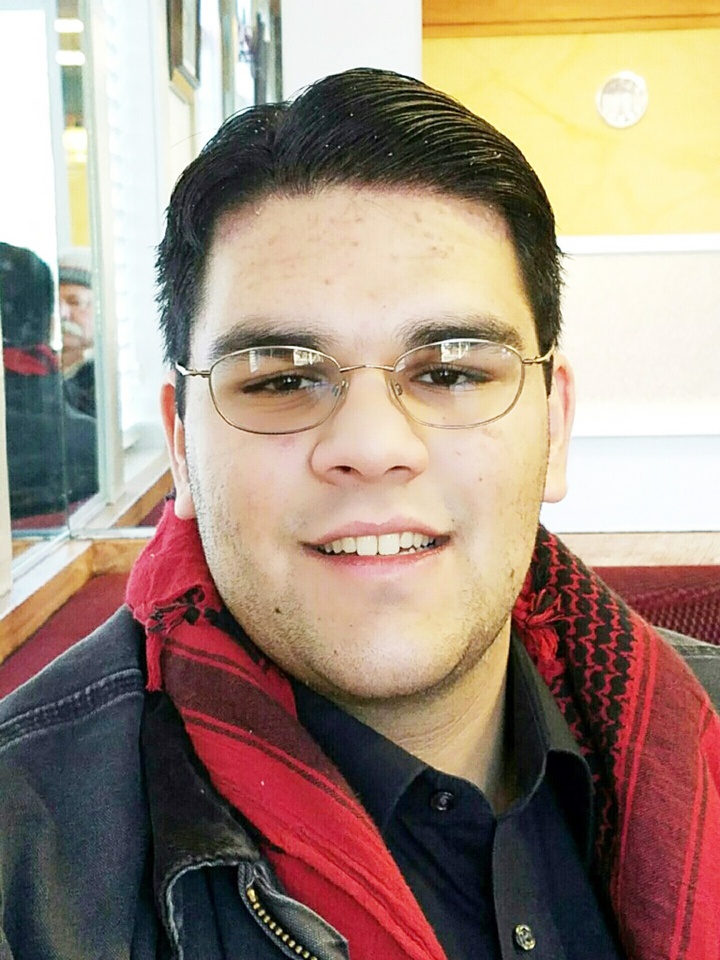 Candidate David Coelho would like to bring some diversity to the Mack Town board and inspire young people to get involved in local politics.

A 2016 graduate of McKinleyville High School, 18-year-old Coelho is a student at College of the Redwoods, where he is taking general education classes. He said he is interested in political science, although he hasn't decided on a major.
Coelho observed that the four members of the McKinleyville Community Services District Board of Directors are all white males in their mid-60s. Coelho said he would like to add some diversity to the board.

"One of the things I would bring to the board is a different perspective," said Coelho, who noted that not only is he the youngest candidate, but he has also lived in the low end of the economic spectrum and is the son of an immigrant (his mother, who lives in McKinleyville, is from Sri Lanka.)
Coelho said that people his age are often surprised to learn that he's running for a seat on the board.
"People ask me 'don't you have to be 35 to run for this position?'" Coelho said. "No, I'm not running for president [of the United States.]"
The only requirement for running for the board is that candidates are registered voters residing within the district's boundaries.
"Maturity and experience should be more important than how long you have lived on the planet," he said.
When it comes to involvement with the district, Coelho has more experience than some of the candidates from previous years.
Coelho was appointed by the board as an alternate member of the McKinleyville Parks and Recreation Advisory Committee. Coelho attends the monthly meetings, where the committee has in-depth discussions about park and recreation issues and programs.
When discussing programs like the McKinleyville Teen Center, or the proposed skate park, Coelho has the perspective of a young person who was recently was using the district's youth facilities.
"I still have friends that are using these facilities," he said.
Coelho said he hopes that he can inspire more young people to get involved and help shape the future of McKinleyville.
"I would serve on the board and do the best I can and I'm hoping to get young people involved," Coelho said.
"Just because you're 18, 19 or 20 doesn't mean your beliefs don't count," he said. "Their perspective is valuable."
Coelho said that although he has some ideas on how to improve the district, he really wants to hear from members of the public to find out what they want. He also noted board members don't accomplish things on their own. "It's a team effort," he said.
Among the projects he is interested in pursuing is a skate park, which he said would be a tourist attraction, bringing more visitors and money to town. The park would also get skateboarders off the street, he said.
"It's a matter of public safety for our children," Coelho said.
Coelho said he would also like to work with neighborhoods to identify where streetlights are needed and determine whether installing them is feasible.
Coelho spends most of his time being a student and doing homework, but he's also finding time to campaign.

Burke touts experience, wants town connected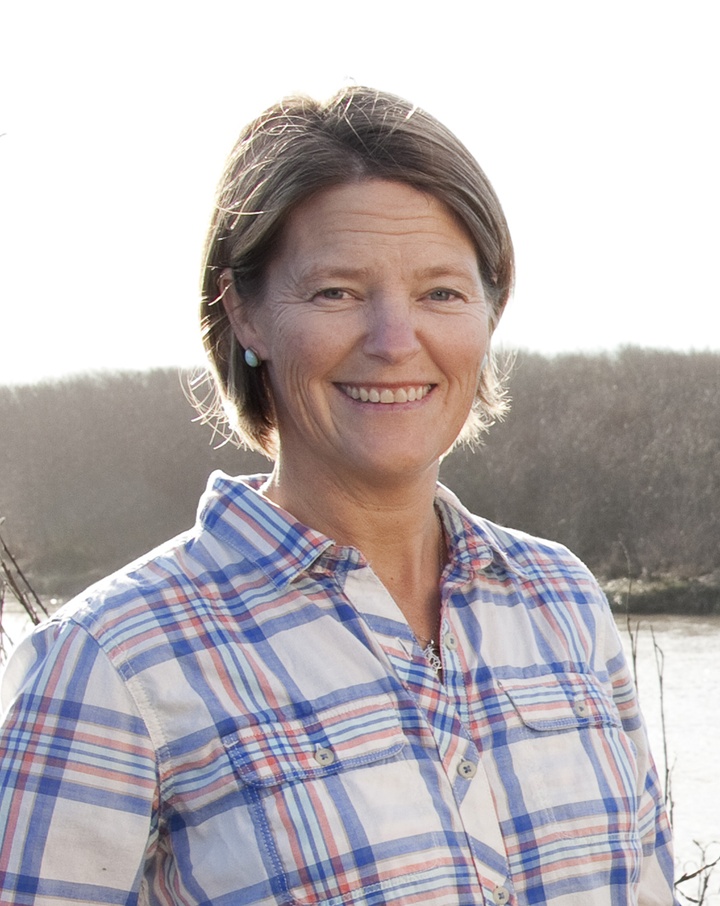 Mary Burke says she would like McKinleyville to be a connected community, with trails linking neighborhoods to public spaces where people gather and celebrate "our culture as the gateway to the redwoods and where horses and humans have the right of way."

Burke, a project manager with California Trout, is seeking a single seat on the McKinleyville Community Services District Board of Directors, which oversees sewer, water, streetlights, parks and recreation in the unincorporated community and serves as a voice for the town.
Burke hopes that voters will appreciate her credentials, as well as her experience working with the services district.
Burke holds a bachelor of arts degree in ecology from U.C. Santa Barbara and a master's degree in environmental systems from Humboldt State. After receiving her master's degree, she worked at Arcata's world-famous wetlands sewer treatment marsh and "gained experience in wastewater technology and regulations," she said.
In 2013, Burke became a project manager for California Trout and has worked with agencies, organizations and private land owners throughout Humboldt County.
Burke said that in her capacity as a project manager, she has a "track record of collaborative relationships as well as fiscal responsibility."
One of the projects she is working on is the district's proposed coho salmon nursery, which would be located on about four acres along the banks of the Mad River south of the Fischer Ranch and roughly across the river from the boat ramp at Mad River County Park.
Although Burke and others working on the project are still figuring out the details, the idea is to connect the district's old sewer percolation ponds with the nearby Mad River. Juvenile coho would then swim in to the ponds, where they would fatten themselves up before re-entering the river.
Burke noted that if she is elected, she would have to recuse herself from any board votes regarding the project due to her conflict of interest.
Burke, who is member of the district's Parks and Recreation Advisory Committee, said that the district will soon be conducting a survey to better understand what types of recreation programs residents want.
"I think there is room to improve the programs offered for seniors and there are always ways to improve services by listening to the community express its own needs," Burke said.
As for parks, Burke said she wants to make sure that it is safe for people to travel to and from them.
"I would like to see every community with access to a safe and clean neighborhood park. Parks are great meeting places for families and is a key part of a healthy community," Burke said. "Maintenance of the current parks is important to providing a space that families feel safe and want to visit. Safety is an issue in traveling from parks to our homes and downtown and I would work hard to be sure that our community is involved with the county in planning for and continuing to implement the improvements in bicycle and pedestrian safety corridors that we have seen along School, Central and McKinleyville Avenue."
As an unincorporated community, McKinleyville doesn't have direct control over services such as planning, building and law enforcement. Burke said that while she would like to see the town have more control over these powers, she also acknowledges that state law doesn't allow the community to take tax revenues away from the County of Humboldt. This makes incorporation unfeasible, she said.
"However, if there are ways in which the district could expand its powers without much increase in taxes for our residents, I would be in favor," she said.
Out of the four candidates, Burke appears to have the most active campaign. As of last week, she had 16 hand-painted signs around town. She is walking neighborhoods, handing out fliers and talking to potential voters.
Burke said she expects to spend a little more than $2,000, a good portion of which will pay for printing and mailing postcards to McKinleyville households.
For fun, Burke enjoys bike riding, running and attending local performances. She also enjoys working on her yard and home with her husband and son.
She's also an accomplished Ultimate Frisbee player and holds several national and international titles.
###
Jack Durham is editor of the Mad River Union. Subscribe here.
---
SHARE →
---
---