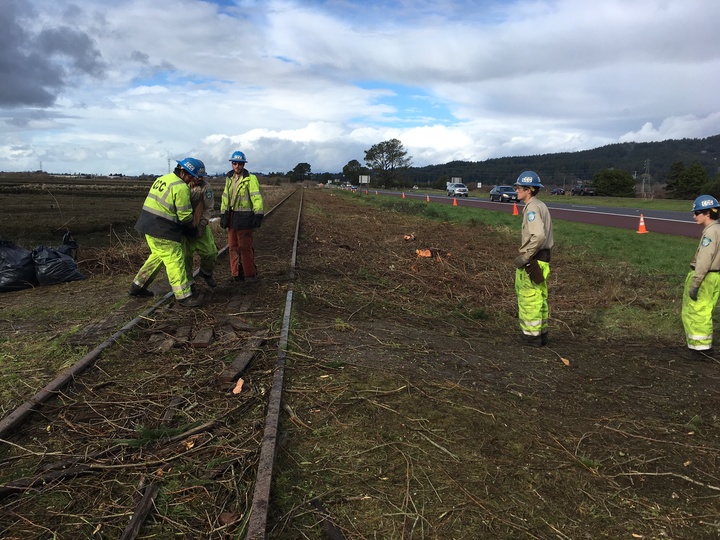 From the City of Arcata:
The City of Arcata's Humboldt Bay Trail North project is slated for construction to begin this May 2017. Soon residents and visitors alike will be able to access new views of the bay and a have an alternate route separated from Highway 101 from the Arcata Marsh to near Bayside Cut-off.

On Friday, February 24, California Conservation Corps crews completed brush clearing along the City's portion of the Humboldt Bay Trail in preparation for construction work. The CCC crews cleared vegetation along the trail route from Samoa Boulevard through the Arcata Marsh and Wildlife Sanctuary and along the scenic shoreline along Highway 101 to just south of the Bayside cutoff. The southern trail endpoint will transition onto the shoulder of Highway 101 south of Bayside Cutoff, until the remaining segment, Humboldt Bay Trail South, is constructed. The city estimates that trail construction will be complete by fall 2017.

For more information about the Humboldt Bay Trail North, visit or contact Netra Khatri at (707) 825-2173 or nkhatri@cityofarcata.org.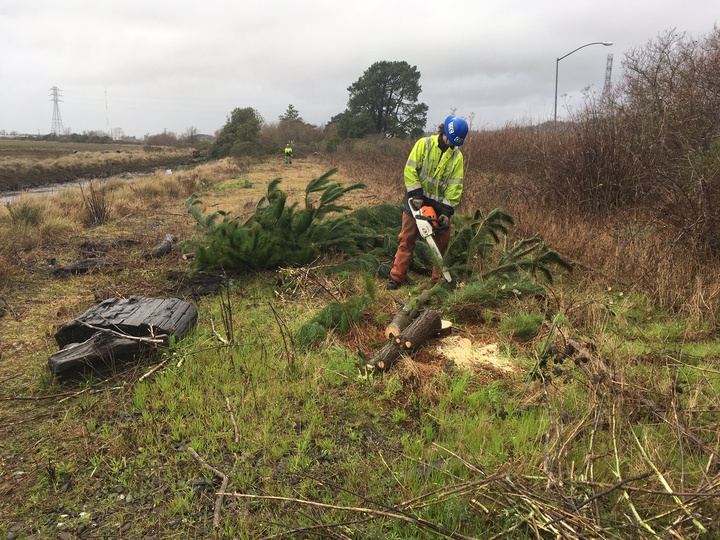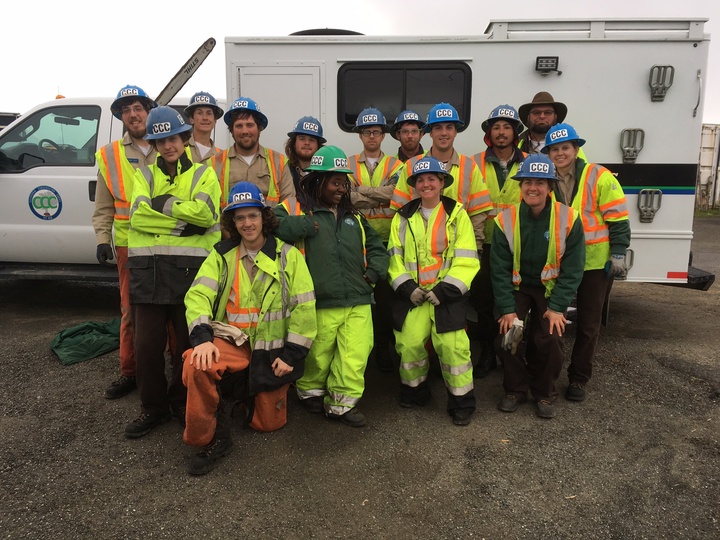 ###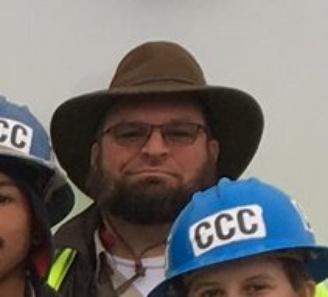 LoCO SAYS: So that's good. But hold up! Is that not John Griffith, the world's most famous CCC crew chief, there in the back with the brown hat?

It is!
Last we heard he had moved away, but a quick phonecall confirms that Griffith is back in Humboldt and has been for a few years. Rejoice!
Griffith wishes to pass on a message to the Outpost's audience: Keep your eye peeled to his YouTube channel, because pretty soon he's going to have a whole new series on why it's important to use native plants in your next landscaping projects.
Will there be dancing? You know there will.
It sounds great. But we can't wait for that! Dance for us now, John! Dance!