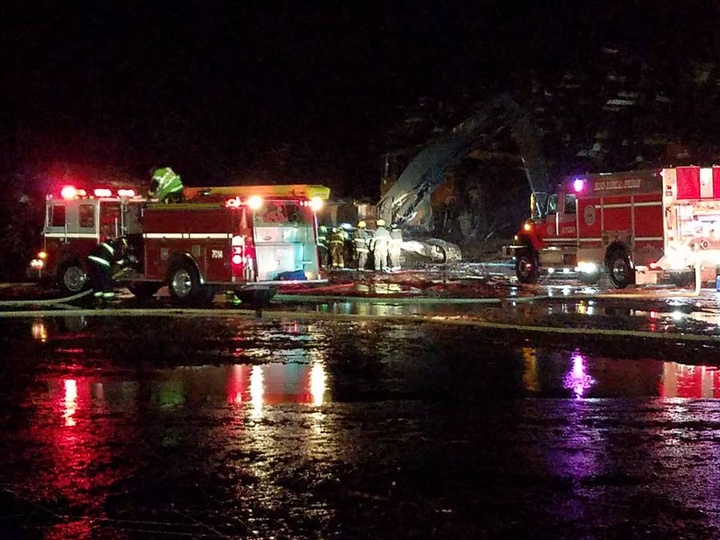 A heel boom log loader went up in flames at the Humboldt Redwood Company Lumber Mill around 8:30 p.m. last night.
Fire Chief of the Scotia Volunteer Fire Department John Broadstock told the Outpost that two engines were needed to extinguish the blaze.
"It was parked between the log deck," Broadstock said. "But fortunately with the wet weather the risk of spread was limited."
No other structures were damaged. The cause of the fire is still unknown.